Osamu Tezuka exhibition
Invention of the drawn narrative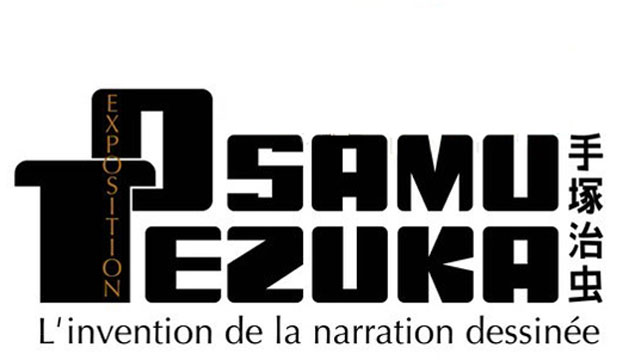 About the project
Manga, the internationally beloved Japanese graphic novel form, would not be what it is today without the work of Osamu Tezuka (author of Astro Boy, Kimba the White Lion, and Blackjack), known as the "God of Manga". To commemorate the 25th anniversary of his death in 1989, Tokiw'Asso is presenting a major travelling exhibition of his work, free of charge and targeted at a broad audience, in 2014. The exhibition, 150-200 square meters (approximately 1500-2000 square feet) in size, will include 100 objects, of which at least half are original works never before displayed in France. The objects, on loan from Tezuka Productions, executors of the Tezuka estate, include
Ekonte (storyboards of animated films)
Manga panels
Cels (a drawing representing one moment of an animated feature)
First editions of manga (periodicals and albums)
Photographs of the artist in his professional and private life
Toys of the era
Goodies and other tie-in merchandise
Reproductions of sketchbooks, manga, photos, and movie posters
In the beginning of the 50s, Osamu Tezuka (1928-1989) made a name for himself by incorporating film conventions such as close-ups and zooming in and out into the graphic novel. Soon he would bring his characters to life in animated features by creating his own film studio, named Mushi. His first venture was an animated television series based on his successful graphic novel Tetsuwan Atom (Astro Boy). In 1965, Jungle Taitei (Kimba the White Lion) would become the first Japanese animated television series in color.
The travelling exhibition of Tezuka's works will examine these artistic experiments that gave birth to a new form of graphic storytelling. To this end, the exhibit will comprise three parts:
Who is Osamu Tezuka?
A multi-faceted oeuvre
Career achievements in technical innovation

 
The exhibition's goal is not to present an exhaustive account of Tezuka's works but to study the written work, devices, and signs used by this Japanese artist to develop a unique genre that demonstrates the cultural values of the archipelago.
The exhibition will debut at the Maison de la Culture du Japon in Paris (MCJP) and will conclude its run in Annecy during the Annecy International Animated Film Festival, making stops in other cities, most notably Clermont-Ferrand for the International Short Film Festival, during the first half of 2014 (to be confirmed).
 The exhibit has already secured support from Tezuka Productions, the Maison de la Culture du Japon in Paris (MCJP), Hosei University Tokyo, ESAV University in Toulouse, Tezuka's publishers in France (including Kaze, Kana, Taïfu Comics, Editions H, and Soleil Manga), the Momie BD & Mangas bookstores, TV Networks such as Nolife, Maïkoand Tetsuya Gotani of the Japon Auvergne-Nippon Auvergne (JANA) organization, the publisher Kotoji Editions, The Art of Anime (a cultural exhibition of original Japanese manga and animation documents), the Neko Wear store, and Italis (photography, art prints, and digital reproductions). This list continues to grow! ​
What are the funds for?
We are now asking the Ulule community to help us realize this project. In fact, rentals, transportation, and insurance are estimated to cost €25,000, in addition to the following costs:
Packing and shipping the objects from Japan to France, round trip: €7,000.
Distribution rights for the works: €18,000
All the other costs will be assumed by Tokiw'Asso, its partners, and the various hosting institutions.
About the project owner
Created in April 2012 and based in Clermont-Ferrand (Auvergne), Tokiw'Asso is an organization created within the guidelines of the July 1, 1901 law and the decree of August 16, 1901 (official declaration on April 28, 2012). Its goals are to highlight and promote Japanese cultural heritage and works in France and Europe through the following actions:
Organization of events that educate the public about artists, their works and themes;
Research and loans of original and significant objects and works;
Publicity and transmission of events on all media platforms
The association's officers are
Sébastien Colasse, president (co-director of the exhibition and Tezuka enthusiast)
Samuel Kaczorowski, secretary (director of the exhibition, researcher in Japan studies and expert on Tezuka's films)
Julie Houillon, treasurer (sales director of the Momie graphic novel and manga bookstore in Clermont)
The organization's name has an interesting story: Tokiwaso was an apartment in the Toshima district of Tokyo where many of the major Japanese manga authors lived and worked from 1952-1982. Some of these artists include Shotaro Ishinomori (called the "King of Manga"), Fujio Akatsuka, the team of Fujiko Fujio and Yoshiharu Tsuge, and, most importantly, Osamu Tezuka. Tezuka used the apartment as a pied à terre in 1953-1955 while he commuted from his hometown of Takarazuka to Tokyo. Later, in 1957, he would move to the capital city definitively. In the apartment, which later became an atelier for graphic novels, Tezuka surrounded himself with several young drawing assistants, some of which would go on to have long and productive solo careers.
The name Tokiw'Asso is also derived from the toki, a Japanese bird on the brink of extinction. Our friend Grégoire Billaud had the idea of combining those two meanings to inspire the actions of our organization.
Translation by : Maria Crawford
FAQ
If you still have an unanswered question, feel free to ask the project owner directly.