Publish two works of JOHN BERGER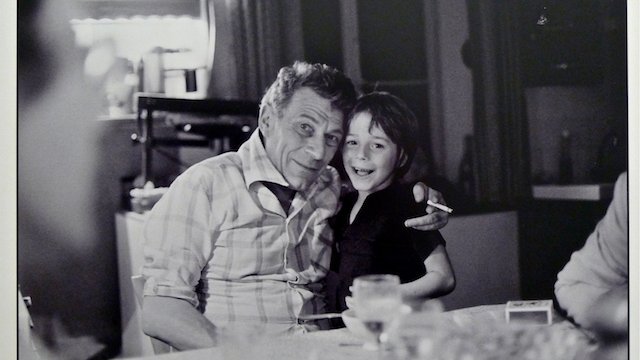 About the project
Your contributions will allow us to publish two JOHN BERGER's books :
« Over to you !», his last book, unpublished (first mondial publication), written with his son YVES
«A Painter of Our Time», his first book (novel published in England in 1958, translated in French in 1978, out of print since a lot of years).
Two wonderful books on art, its issues and its élaboration, by two great crateors, in a crystal clear language.
À TON TOUR / OVER TO YOU !
It all begins with a letter, a little heavier than usual. The father, a writer, has sent his son, a painter, some reproductions of paintings, along with a few lines – a wave of the hand from far away, a loving thought. The son answers. First with an image, then with a question, an intuition. And now a dialog begins. The letters become longer and longer, deeper and deeper, more and more intimate. As they recall individual emotions and common memories, father and son, as equals, address an experience which they both share: painting and how to look at it, how to make it.
À ton tour ("Over to you!") is a collection of letters about art exchanged in 2015-2016 by John Berger, himself a painter and an art critic, and his son Yves Berger.
UN PEINTRE DE NOTRE TEMPS / A PAINTER OF OUR TIME
Janos Lavin is a Hungarian painter who had to take refuge in London before the Second World War because of his political engagement as a Communist. In 1956, one week before the opening of his first exhibition, as unhoped success stands ahead, Lavin suddenly disappears – why? It's up to the reader to understand. Here is the painter's diary.
First published in 1958, immediately forbidden, reprinted in 1976 only, John Berger's first novel may be even more powerful and subversive today than six decades ago. Not that it promotes ideology, radicalness or violence – not at all. Its greatest strength lies, on the contrary, in its serene – though uncertain – assertion of the equivalence of artistic and political action.
What are the funds for?
Balancing the budget! These editions are costly: lots of colour illustrations, reissue rights, translation rights… Your contribution is essential to the success of this project and to our work as a publisher in the future.

What if you allowed us to get more than 5,000 euros? We would like to translate two more JOHN BERGER ("I Send you this cadmium red" and "Lapwing & Fox") books! The money would allow us to start those projects.


To the contributors: if you "order" prints from Patricia Cartereau or Ann Loubert, they can be sent to you now, without even waiting for the end of the collection — so you can offer nice Christmas gifts!



The artwork we offer you as a counterparty:

For 99€ or more (engraving by Patricia Cartereau):

For 199€ or more (engraving by Ann Loubert):
For 349€ or more (Ann Loubert engraving + Patricia Cartereau lithography):
About the project owner