Ecoho Lodge Ivory Coast
An ethical, responsible and united hotel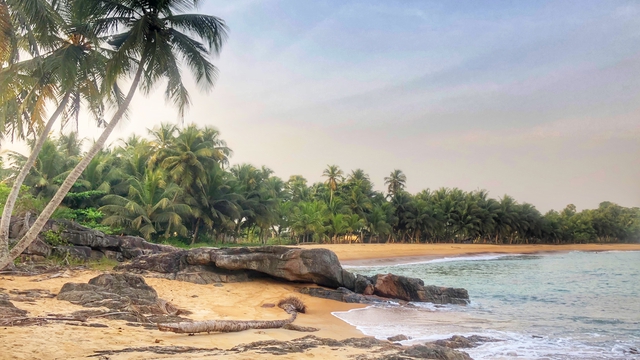 About the project
What are the funds for?
About the project owner
At the start of this project is Charly, a young French Ivorian that studied problematics linked to development in « Southern » countries.
« My origin and my study field led me to gain interest in West Africa with a focus on Ivory Coast. During this time I learned a lot about this country and the region where the hotel is located. I also had the chance to connect deeply with a village from the Grand Bereby township. I saw a strong desire from the villagers to develop the region and this is why I undertook this project with them. My French roots also made me wish for a connection to France. Therefore, Paul, a long-time friend, and I partnered. Thanks to his business school studies, he will participate to the communication and promotion campaign of the Ecoho Lodge project. We are really complementary and we will bear this project with the help of a large range of local allies.
We indeed consider that this is first and foremost a collective adventure with local communities. They bear the project just like us. We will allow them to create a local development they will be the only masters of. »
Part of the team currently working to build the hotel
Regarding the composition of the staff, there will be 35% of women and 65% of men. Our goal is to promote paid employment for women in Ivory Coast.