Soutenir les échanges sportifs des élèves guyanais
Rencontre sportive à destination de l'ensemble des collégiens guyanais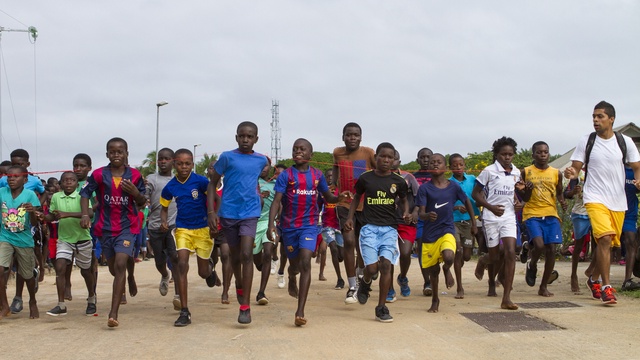 About the project
Les élèves de Grand-Santi, petit village de Guyane au milieu de la forêt amazonienne, souhaiteraient participer à des rencontres sportives avec les autres collégiens de Guyane. Mais l'isolement de leur village et le contexte social et économique de leur famille ne leur permet pas de participer à ces manifestations. C'est pourquoi, l'équipe EPS du collège sollicite votre soutien financier pour financer une rencontre sportive des élèves de Guyane sur Saint Laurent du Maroni
What are the funds for?
Le montant demandé correspond à une sortie sportive dans la ville de Saint Laurent du Maroni. Ville la plus proche par pirogue et avion et disposant des infrastructures nécessaires pour accueillir un certain nombre d'élèves. Elle est également reliée par la route à Cayenne, ville la plus peuplée de Guyane. Nous espérons créer un évènement sportif à destination de l'ensemble des collégiens guyanais. Mais pour que les élèves de Grand-Santi puissent y participer, nous devrons prendre l'avion ou la piroque et dormir sur place deux jours.
About the project owner
L'équipe EPS du collège de Grand-Santi est contituée de 5 professeurs d'EPS, 2 titulaires et 3 contractuels. La bonne dynamique actuelle de l'équipe favorise la création de ce genre d'évènement sportif.
Ce beau projet est également visible sur facebook