DEZILUSION Clothing
Streetwear / Luxury wear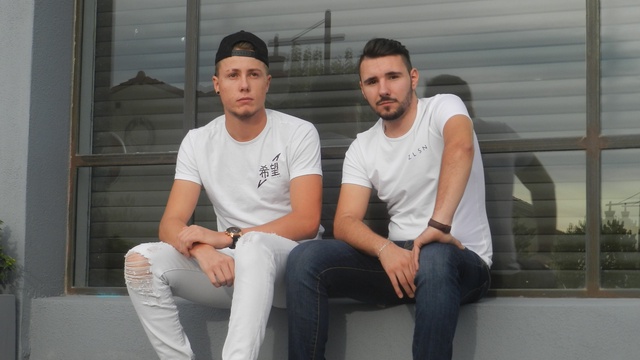 About the project
Notre projet ? Le lancement de la marque DZLSN Clothing à travers la création de textile au design classe et varié. A la fois une marque française et de qualité. Nous voulons une boutique en ligne accessible à tous, simples visiteurs ou clients habitués, que chacun s'y retrouve facilement et prenne du plaisir à naviguer entre chaque création. Du visionnage du produit jusqu'à la fin de la commande, chaque étape sera facilitée.
La qualité a été rigoureusement choisie : 
lavable en machine sans altération de la matière ( à l'envers )
entretien facile 
douceur au porter et au toucher
What are the funds for?
Maquette du site internet 
BUDGET :
Déposition de la marque 300 €
Impression test 400 €
Impression flyer, sticker 150 €
Étiquette de la marque : 50 €
Impression / broderie des T-shirts environ 1 400 €
Entretiens du site internet : 300 €
Autres frais lié a la création de l'entreprise : 400 €

= 3 000 €
      Exemples de contreparties : 
About the project owner
Moi ? C'est Valentin, jeune entrepreneur du sud-est de la France, 19 ans, étudiant en école d'art appliqué, mon projet, j'en ai eu l'idée il y a environs 4 ans avec quelques gribouillages, une mise en situation sur Photoshop et l'idée était lancée. Une envie de réussir et de porter notre projet le plus haut possible et partout dans le monde, j'ai su m'entourer des bonnes personnes qui m'ont toujours motivé même après des années de travail le soir dans ma chambre. Aujourd'hui, toutes ses personnes sont toujours présentes et nous sommes toujours plus nombreux à Paris, Lyon, Marseille, Avignon, St Barth. ou encore à Miami ou en Angleterre pour promouvoir ce projet.  
DZLSN Clothing est une marque créé a plusieurs. Une équipe soudée et pleine d'ambitions, voilà ce qu'il faut pour monter un tel projet afin de l'aboutir. À travers toute la France, nos graphistes, agent marketing, model photos et fabricant se donnent au maximum pour une meilleure qualité de travail au quotidien et un épanouissement de notre ambitieux projet. Il ne manque plus que vous ! 
Je tenais à remercier toute ma famille et les personnes qui de près ou de loin me soutiennent dans cette aventure.
Merci beaucoup.
Voila mon projet et merci d'avoir lu. #DZLSN
Valentin MATHIEU
Quelques liens :
FAQ
If you still have an unanswered question, feel free to ask the project owner directly.