Dikkenek
DIKKENEK CONCEPT STORE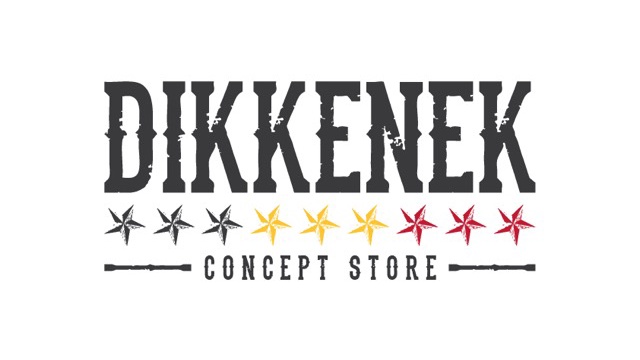 About the project
DIKKENEK CONCEPT STORE
Originaires de Belgique, nous sommes un couple de quadragénaires  fiers des produits, dont seul le Plat Pays a le secret!
Nous sommes devenus des inconditionnels des marchés médiévaux et artisanaux, aimant l'ambiance, les gens, les produits que nous avons découverts lors des nombreux marchés que nous avons visités et auxquels nous avons participé. 
Cela nous a donné l'envie de devenir les ambassadeurs de ces produits et de les faire découvrir au-delà de nos frontières.
Lors de nos nombreuses visites en Bretagne et Pays de Loire, nous sommes tombés amoureux de cette magnifique région où "il fait bon vivre"!
Grâce à l'expérience acquise avec notre boutique en ligne "D'Isa et d'ailleurs", nous avons décidé de nous lancer dans une aventure encore plus folle en alliant nos origines à notre coup de foudre.
DIKKENEK CONCEPT STORE sera notre magasin physique dans la ville médiévale de Guérande qui aura comme but de promouvoir et travailler majoritairement avec des artisans belges:
- Créateur de bijoux.
- Micro-brasserie.
- Distillerie. 
- Créateur de bougies et senteurs.
- Artiste peintre. 
-Huilerie artisanale
-Vins et Mousseux Belges( Oui nous en avons de bons)
et une multitude d'autres partenaires que nous croiserons au gré de nos rencontres et coups de coeur.
Un petit coup de pouce pour lancer ce magnifique projet est le bienvenu.
Fiers de devenir les ambassadeurs belges en pays Guérandais, nous croyons en notre projet et espérons que vous aussi!
Trugarez/Merci
Isa & Kama
What are the funds for?
- L'ouverture et l'installation de notre boutique. 
- Sa promotion ainsi que celle des artisans partenaires. 
- Leur venue pour des démonstrations de leurs créations.
- Notre participation à des foires et marchés,...
About the project owner
FAQ
If you still have an unanswered question, feel free to ask the project owner directly.