Diablo: Legacy of Blood
Pre-production
About the project
If the total funds required aren't gathered by the end of the given countdown, the money already invested will return to its initial owners.

We were toying with the idea of  basing our shortfilm on the "Legacy of Blood" novel which takes place between the events of Diablo 1 and Diablo 2. It tells the story of a treasure-raiding mercenary that frees the Warlord of Blood, a warlord that was feared by both demons and angels during the Mage Clan Wars. "Legacy of Blood" was written by Richard A. Knaak, expert on the Warcraft and Diablo universe at Blizzard Entertainment.
http://www.amazon.com/Legacy-Blood-Diablo-No-1/dp/067104155X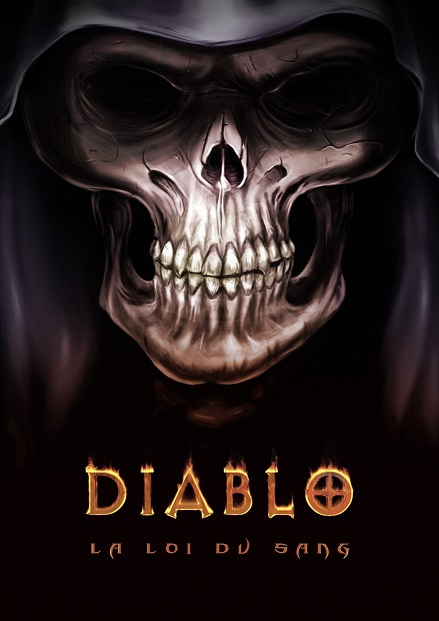 «Since the dawn of time, the forces of the Light and Darkness fight against each other in a merciless conflict for the possession of the world. Angels, Demons, Humans. A frail balance. But now, everyone's destiny lies in the hands of one mercenary.»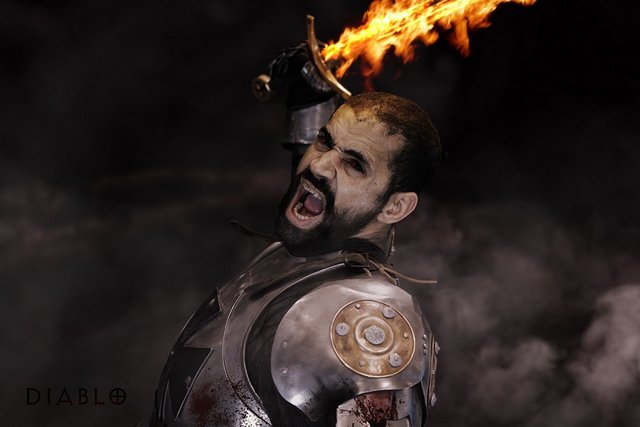 SYNOPSIS
Norrec Vizharan is not a lucky man. Born into a peasant family, he escaped the fate of a life of misery and poverty by developing a companionship with two untalented ruins robbers. Surviving arduously by committing some lame rapines in old Dungeons already emptied by more experienced rivals, his fate brutally changes when he unexpectedly discovers the old forgotten armor of Bartuc, the Warlord of Blood.

Armor which turns out to be more powerful than expected and which, above all, awakens the wildest ambitions buried deep in his mind. But, will he successfully accomplish his pursuit of a life of greatness and recognition, he longs for?

Becoming the object of all desire, Norrec will have to face all sorts of strong diabolical and repulsive creatures at the service of mysterious powerful opponents, cross continents and oceans and sink into the depths of the underworld to fulfill his final destiny.

Unless, his strongest enemy turns out to be the armor itself, which seems to pursue its own dark evil plans…

The Legacy of Blood, a short film that takes you into the dark fantasy world of Diablo where magic and intrigue form an explosive cocktail towards a breathtaking climax.
TEASER MAQUETTE
This teaser is a demo of the technical and artistic skills our team is able to provide for the "Diablo" project . With this video, we wanted to determine if there was an audience for this movie. Turns out there is one, as we already went beyond 120,000 views in less than 2 weeks. Also, after seeing the enthusiasm of the viewers, Blizzard Entertainment featured the video on their official page. Therefore, we were encouraged to start developing this shortfilm.
Development is a very important and time-consuming phase in filmmaking during which the script is written and locations are being scouted and chosen. This is also the period used to draw the storyboard and to set up a shooting schedule. All these are essential acts in organizing special FX-heavy films such as ours.
In this specific case, the development will enable us to create an extensive document which will be presented to Blizzard Entertainment, in order to get their final blessing for the production of the short.
THE GOAL
After producing this teaser we aim to speed things up. We already made a fan film on "Star Wars : The Old Republic" last year, which was a success (400,000 views), without any financial support. This time, we are determined to fulfill what few French filmmakers have managed without a big budget : a micro-blockbuster !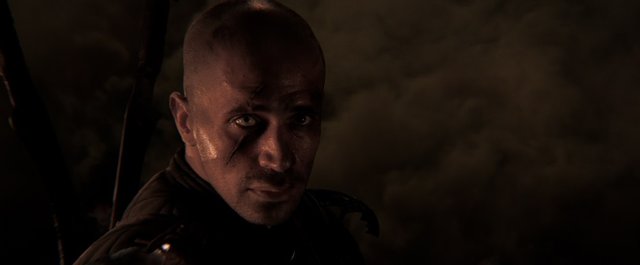 THE MAIN CHARACTERS
Norrec Vizharan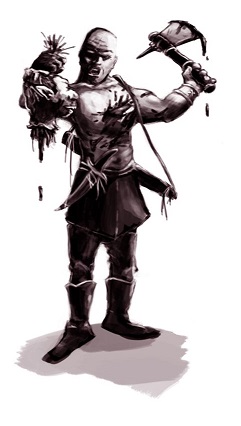 He owns the armor of Bartuc Warlord of Blood. Norrec in his time, often travel with his friends, Sadun and Fauztin, looking for treasure for their own spending purposes. Norrec, who grew up in Westmarch, worked as a mercenary for most of his life.
He was controlled by the Armor, which caused him to do terrible things, including killing his own friends, and summon demons to do the armor's twisted bidding.
************************************************************************
Bartuc Warlord of Blood and Horazon
Bartuc, along with his brother, were respected among the Vizjerei mage clans for being acolytes of immense potential. But, like his brother, he was drawn towards demonic magic. However, while Horazon delved into the secret arts of summoning and mind control, Bartuc had his interests set on the arcane magics of the demonic realm. He eventually succumbed to greed of power and demonic energies pervaded his very being. He allied with the forces of Hell in order to better gain understanding of demonic magics, but it came with a heavy price as he turned to bloodlust and madness. He fought alongside the forces of Hell in the conflict known as the Mage Clan Wars, and in the end fought against his own brother. Despite his prowess, Bartuc was eventually slain. The Vizjerei worked with the Priests of Rathma to ensure that Bartuc would not be able to rise again. Bartuc's head and body were separated and sealed into two different caves.
Bartuc was obsessed with bloodshed, but he enjoyed bathing in his enemies' blood even more. He was respected in all the realms for his power and knowledge, but came to be known only as the Warlord of Blood.
Following the aftermath of the Mage Clan Wars, a special order known as the Viz-Jaqtaar — also known as the Order of the Mage Slayers or Assassins — was founded, whose members were to act against any magi who might achieve a similar depth of corruption.
************************************************************************
Kara
Kara is one of the Rathma necromancers. She is not one of the masters however, but she is powerful. She always carries with her the traditional weapon of the Rathma, the ivory dagger. She is one of the main characters in Legacy of Blood, and helps Norrec Vizharan through many hardships.
************************************************************************
Fauztin
Fauztin and Sadun are Norrec Vizharen's greatest friends, and ally. They traveled with him for many years in search of treasure. Fauztin is one of the Vizjerei.
Until, they met a horrific end at the hands of an unwilling host.
***********************************************************************
Diablo
Diablo, the Lord of Terror is the youngest brother. He was responsible for the enslavement of mankind with violent images of bloodlust and terror; his prime weapon being the victim's fear. He was originally defeated under the labyrinths beneath Tristram but corrupted the hero who slew him and sought out his brothers, but then was defeated in Hell, by the pursuing adventurer. Mostly long and mid range fire attacks.
ACTORS:
Yann Salim Abidi will play Norrec Vizharan.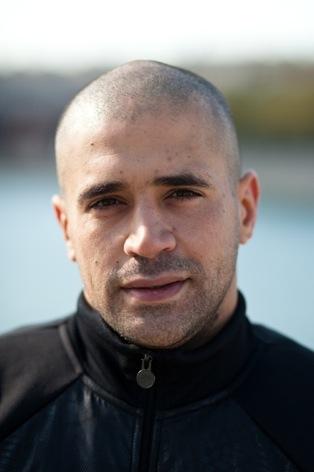 Yann starts dancing during 1993. From his early age, he shows a great interest in artistic creations while still being a battle breaker.

At the age of 15, he's doing all of the battles in Rhône Alpes and in the south.
Meanwhile he creates the Pockemon Crew, with Lilou, Georges, Rotha, Hamed and his little brothers. His band will be part of the history of french B-boying.
His record is impressive :
- France Champion 2003, Europe Champion 2004/05, World Champion 2003,
- 2007: Winner of the Urban Dance World Cup, Massy, France,
- 2007: Winner KB Bboy, Seoul, Korea,
- 2006: Winner UK Bboy Championship, London,
- 2005: Winner Freestyle session, Europe, Suisse,
- 2005: Winner Chelles Battle pro, France,
- 2004: Winner Freestyle session, Europe, UK,
- 2003: Winner Battle of the Year International, Allemagne,
- 2003: Winner Chelles Battle Pro, France,
- 2003: Winner Battle of the Year, France,
- 2002: Winner of the Urban Dances world cup, Massy, France.
Pockemon Crew becomes the world's most titled band !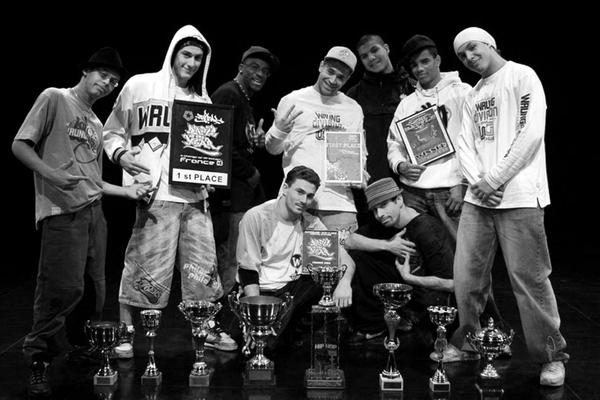 While being a dancer for Pockemon Crew, he also starred in the movie "Le défi", by Bianca Li in 2001, and in the French tour of the rap band Sniper. He also appears in some video clips of the rapper Rocca and other ones.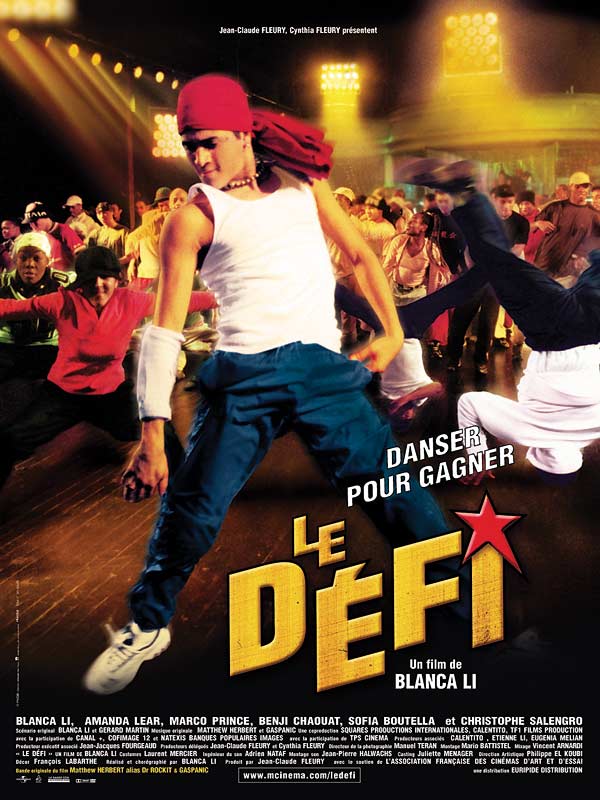 Around 2010, looking for new adventures and experiences, he moves in eastern France. He will meet Michaal Schaack, who will offer him the main role in Star Wars : The Old Republic, where he will play Jace Malcom, soldier of the Galactic Republic and commander of the Chaos Squad.
After Hope's success (more than 400,000 views), the director offers him the first role in his new project Diablo : Legacy of Blood, where Yann will play the role of Norrec Vizharan.
********************************************
Alex Martin will play the role of Sadun.
http://www.imdb.com/name/nm3435231/?ref_=fn_al_nm_3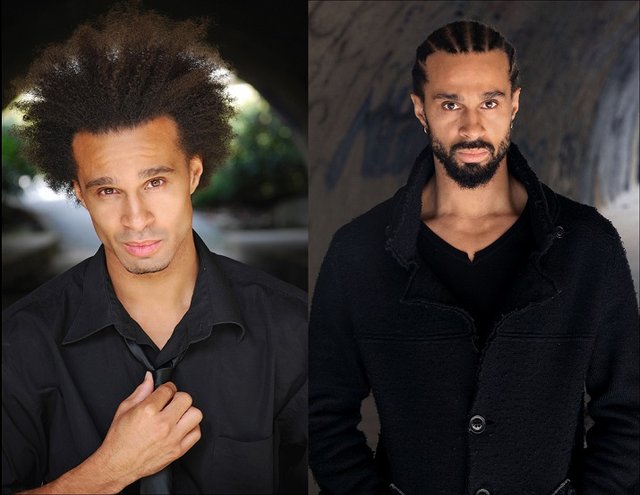 Currently in the cast of Fast and Furious 6 where we see him fight with Paul Walker https://www.facebook.com/photo.php?fbid=178524142302733&set=a.123438847811263.25753.114434462045035&type=1&theater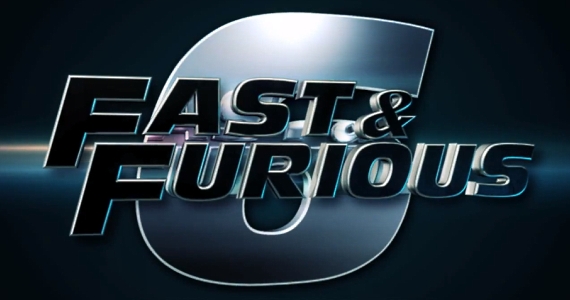 Alex Martin is a French multi-faceted actor who correspond perfectly with the role of Sadun, thanks to his acting and physical skills. He is already familiar with the "green screen" and the motion capture systems, which will allow a much simpler actor direction and a better accuracy of the character, from a technical point of view.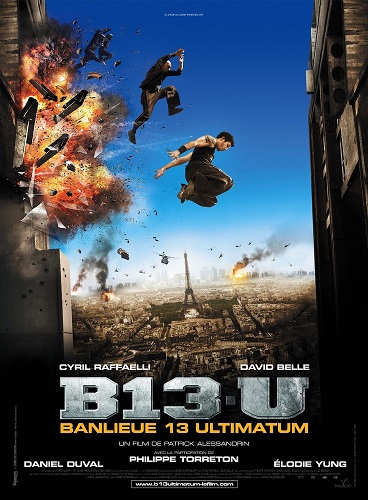 Alex Martin starred in a dozen of Bollywood movies and made his first steps in France in the famous show Galactik Football, we have also seen him in Banlieue 13 Ultimatum and in the highly acclaimed The Prodigies by Antoine Charreyron where he plays possessed Jenkins (everything in motion picture). http://www.youtube.com/watch?v=3aSKmPdQrOs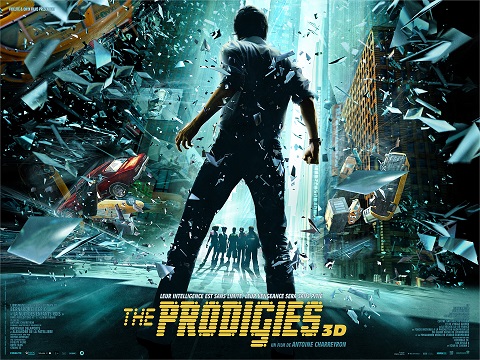 In 2012 and 2013 he starred in french movies like De Rouille et D'os by Jacques Audiard with Marion Cotillard and Matthias Schoenaerts http://www.youtube.com/watch?v=xys3JMle_nc
Le Guetteur by Michele Placido with Matthieu Kassovitz  https://www.facebook.com/photo.php?fbid=123504461138035&set=a.123504327804715.25780.114434462045035&type=1&theater
And in American movies like:
Fast and Furious 6 by Justin Lin with Paul Walker, Dwayne Johnson and Vin Diesel,
Battle of the Year : The Dream Team by Benson Lee with Chris Brown
The Smurf 2 by Raja Gosnell
DEMO ALEX MARTIN ACTION

DEMO ALEX MARTIN ACTOR

Follow Alex Martin on : https://www.facebook.com/alexmartin.eci
********************************************
THE BROTHERHOOD OF THE AXE
We have the pleasure of revealing the video of our valorous warriors who will give realism to all of the fighting scenes of Diablo.
********************************************
PRESENTATION OF THE LEADERS OF THE PRE PRODUCTION TEAM
Scripwriter
J. Heska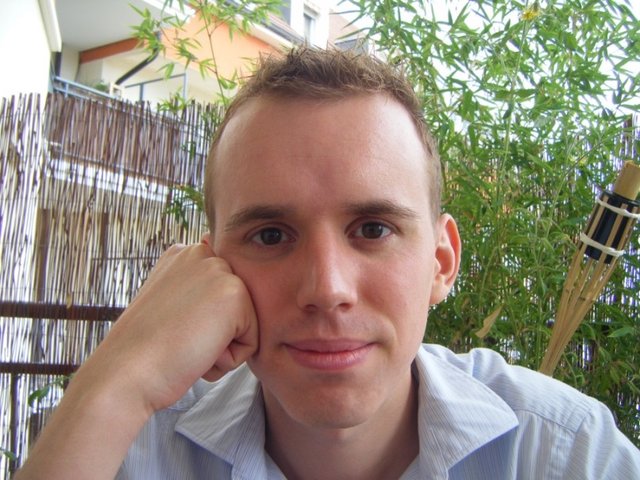 Presentation
Born when Internet was called Minitel and where McGyver was fixing sovietic nuclear bombs with bubble-gum, J. Heska divides his time between his books, his scenarios and his blog (www.jheska.fr) here he shares his extraordiarly common stories and his utopias. He is the author of Pourquoi les gentils ne se feront plus avoir ("Why the good guys will be on their guards"), surprise best-seller of 2011. He will stay several months in a row at the top of Amazon and the FNAC's selling list, and manage to do it another time in 2012 with his thriller On ne peut pas lutter contre le système ("We can't fight the system").
Acclaimed by the critics and the public, he is considered as an inventive author, proposing surprising, envouting and fascinating stories, and as a revelation of the blogosphere. He likes to describe himself as a new generation author, mxing decomplexed references to literature, cinema, comics, video games, internet and to the world around him, in order to offer to the reader exciting stories.

What he will be doing on the movie

On the Diablo movie, directed by Michael Schaack, he will be in charge of the scenario. It will be his job to capture the essence of the universe of a book and to transcribe it into a story that must be epic and inventive to please the fans !
************************************************************************
Executive CG Supervisor
Amaury Brunet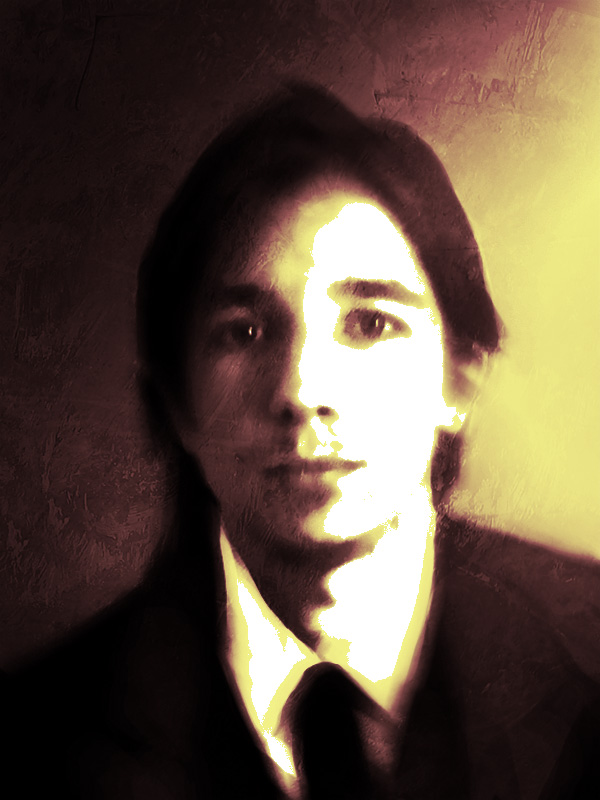 Presentation
He is a large consumer of movies, mangas, video games and books. He read every sci-fi and heroic fantasy books he could find in the librairies while he was young.
He graduated from Supinfocom Valenciennes as a digital director
On Star Wars : The Old Republic Hope, he was mainly a technician, creating robots, ships, etc, going from modeling to rendering, directing the whole process. On the Diablo teaser, he took the role of the Executive CG Supervisor, which means not only the initial study, the specifications and the FX budget, but also replacing the green screens 
He also had to endure the foul presence and intense heat of Diablo.
What he will be doing on the movie
During the pre-production phase, his role will be to estimate, based on the script and the story-board, the FX budget shot by shot, what FX-type will be necessary, staff quantification, the equipment, the softwares needed, and the preparation of the production tasks, shot by shot. When all of this will be done, a 2D animatic will be made, and a 3D one.
************************************************************************
Story-boarder
Vincent Français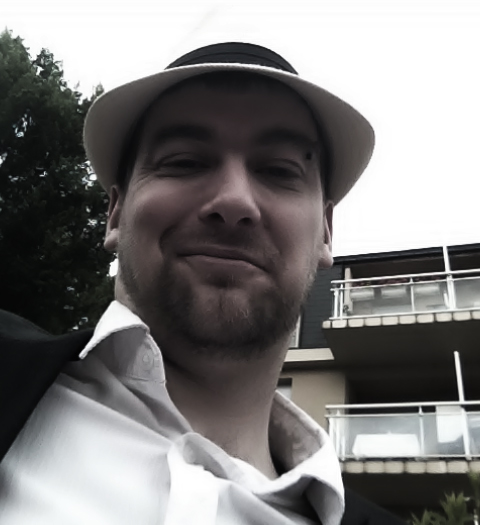 Presentation
Vincent Français is an illustrator who has a strong experience with independent comics. In addition to his great passion for mayonnaise and sovietic knife-throwers, he is undoubtedly passionate by drawing, traditional or digital.
The poster and the previous illustrations are his work.
His rich and large universe invites everyone to enter it, as long as you wipe your feet first.
What he will be doing on the movie
Vincent will be in charge of designing the characters, and the conception of the different concept- arts. He will also be in charge of the storyboard and will have to make the actions as dynamic as possible for you to be amazed !
EXEMPLE FOR THE PREPRODUCTION OF THE TEASER
Why pre-production is important ?

Well, without it we could never do the Diablo short-movie. It is a movie, where the special effects are extremely important. Pre-production helps us to gain money and a phenomenal amount of time. Everything will be controlled, calculated and analyzed to optimize the filming and post-production.
Here are a few examples of elements of pre-production for the teaser.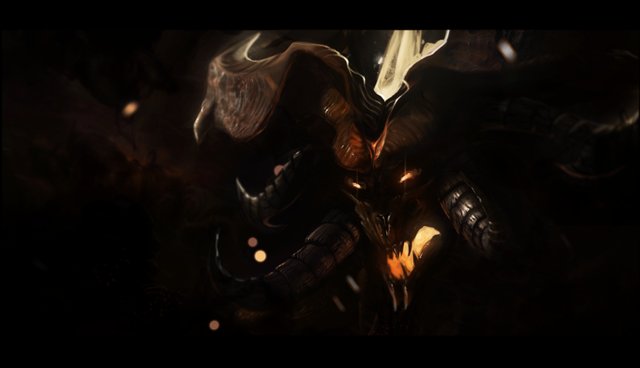 Pre-production previsualisation DIABLO (by Rodolphe Parfait)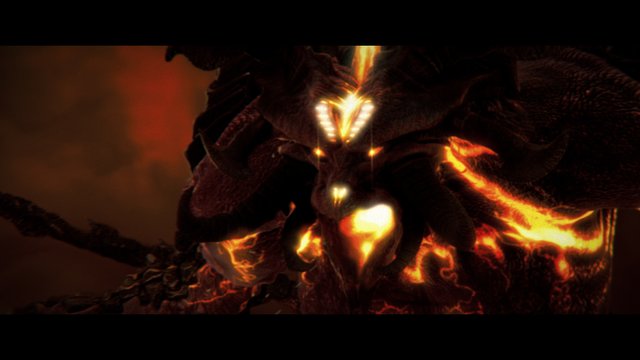 Final result DIABLO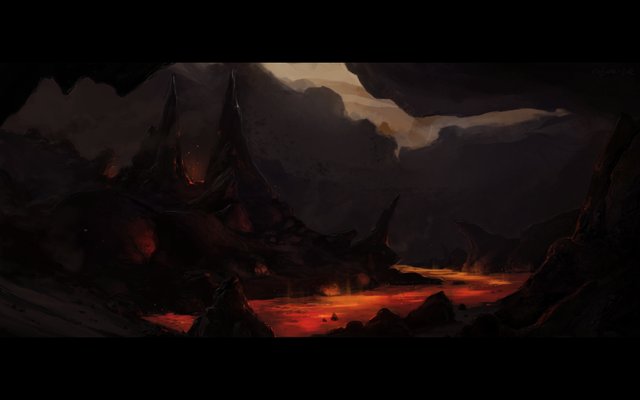 Hell Concept Art (by Rodolphe Parfait)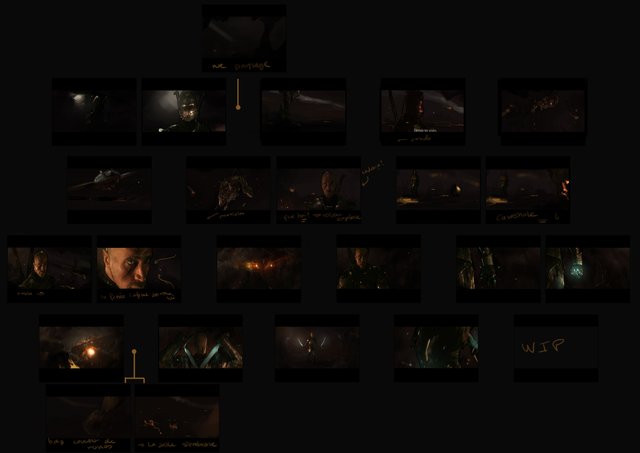 Color-Board (by Rodolphe Parfait)
STARWARS: The Old Republic
What are the funds for?
This financing will be entirely destined to the making of a gigantic pre-production file.

- 2,800€ for the conception : definition of the narrative orientations, detailed synopsis, sequential cutting : 40 days of work

- 1,200€ for the development : writing of the scenario for the production : 18 days of work

- 1,000€ for the correction/rewriting : refining the scenario to adapt to the needs of production : 15 days of work

- 700€ for shot-to-shot cutting : 15 days of work

- 999€ for buying Toon Boom Story-Board, a story-board conception and 2D animation software, for a better workflow

- 3,000€ for the story-board : 43 days of work, for a total of 450 vignettes.

- 2,000€ for the character design and concept-arts : 26 days of work for a total of 16 character designs and 13 concept-arts.
- 1,250€ estimated for the FX budget by shot, qualification of the FX-type needed, quantification of the staff, equipment and softwares / licences needed, preparation of the production of the tasks, shot by shot : 33 days of work.

- 700€ for translating in English the whole project, destined to Blizzard Entertainment for validation (and the right) before beginning production : 10 days of work.
That makes a total of 13,649€ for a pre-production estimated to 6 months of full-time work. We also accept gold, precious gems and identification or teleportation scrolls.
About the project owner
http://www.imdb.com/name/nm3115564/?ref_=fn_al_nm_2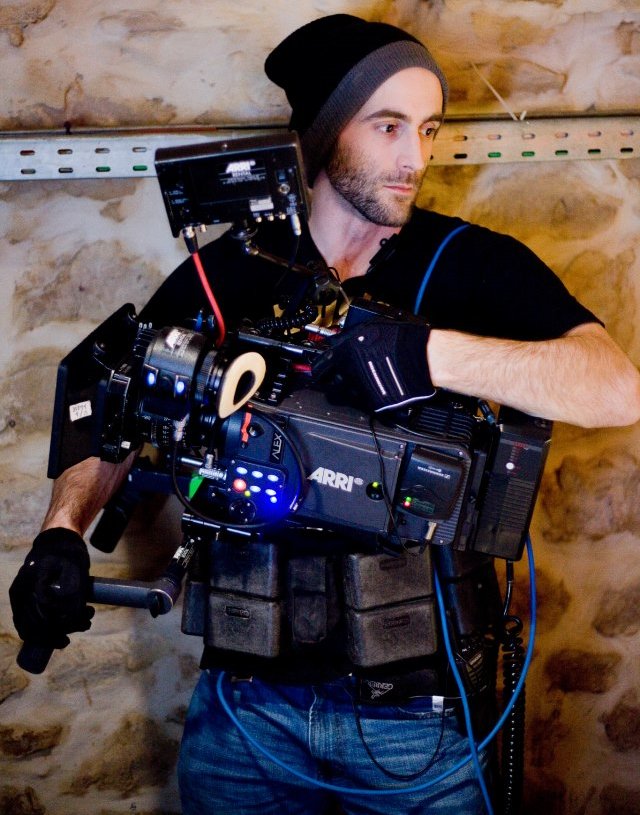 I am Michael Schaack, I recently directed Star Wars : The Old Republic Hope. I am currently technician on cinematographic productions in several departments, for example digital composer or grip.
Ever since I was young I was passionate about cinema and video games. Sadly, I think that movie adaptations of video games are rarely good. This is why, with my team, we have decided to be on this market, where everything needs to be done !
I think it's better to finish my presentation with a video which will, I hope, make you learn more on our work.
FAQ
If you still have an unanswered question, feel free to ask the project owner directly.