About the project
Dawar is a Maloya-Mixed band, Blues of Réunion flavoured with different influences. Example on our MySpace .
The trip's five musicians aspire to record their first album this year. The songbook is colored, lighthearted, with particular harmonies. These last two years of travelling have created the emotion of each song: the laughter, tears, and surprises. An adventure isn't complete without an Album; it could make a little more headway for our music, allow us to travel, to dream a little more and most of all, to share a little more! Everything is here: the recording studio, songbook, musicians, guests, motivation, excitment, and the thirst for sharing. Everything is still possible, everything is in your hands.
What are the funds for?
The funding will allow us to finance the recording studio:

- 4 days in the studio

- 2 days of sound-mixing and mastering

One day in the studio costs 200 euros
About the project owner
Dawar is a Maloya band, composed of 5 musicians from differents influences.
The band was created two years ago and we would like go further.

An artist or a band's first album is the main tool for his development.

Our message of hope and our music, always in quest of new sounds, spread a desire.
A desire to travel, to be different, to share!

DAWAR at Réunion means "maybe" so... why not?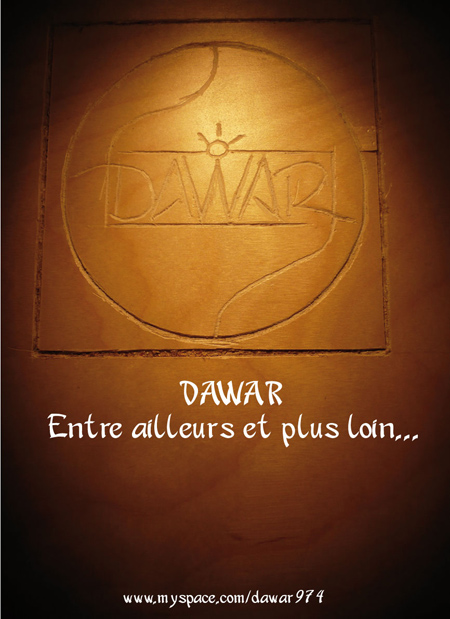 FAQ
If you still have an unanswered question, feel free to ask the project owner directly.