DARK LADIES
Fetish women by Xavier Duvet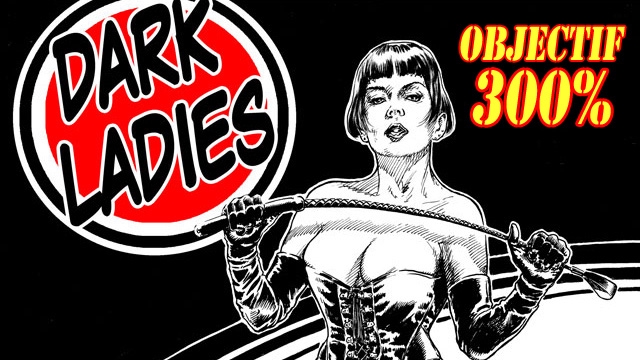 About the project
DARK LADIES is an art book with fetish women : 80 pages of women dressed in leather, rubber, nylon stockings, high heels, boots, frilly underwears. Mistresses, submissive girls, pervert women, playing alone with sextoys, or together, in bondage or simply sexy poses to turn you on.
Soft cover , 21 X 29,7 cm , square spine, 80 pages in black and white + 2 off-prints !
What are the funds for?
The funding will be used to pay the printing, shipping (which is very expensive) , the 8 percent for Ulule ... and of course myself, the artist.
The album will be printed just after the campaign and all the books will be shipped between the end of June 2019 and mid-july... Here are some of the pin-up in this book to turn you on :
Depending of your contribution you can receive : Signeds books, full page inked drawings (40 sketches of bust naked women, 10 fully inked personnalized drawings of women, 10 blank covers ), my WHITE GHOST's comic (in french) , my portfolio " FetishGirls" , my portfolio "Super Girls" (in limited printing ) and 15 originals pages of graphic novel (in this case, you must send me message and tell me which one you want).
About the project owner
Professional artist for 25 years, I made many successful graphic novels published all around the world : Discipline, Feminization, TransFrancisco, Diary of a maid, The mistresses, The slaves ... as well as the comic " The White Ghost". This is my third crowfunding campaign to maintain independence and directly provide you my books from the artist to the readers. All of my comics and graphic novels are fully downloadable on www.xavierduvet.com