Cyberconte
A bicycle roadtrip webdocumentary project based on emerging digital culture from France to West Africa.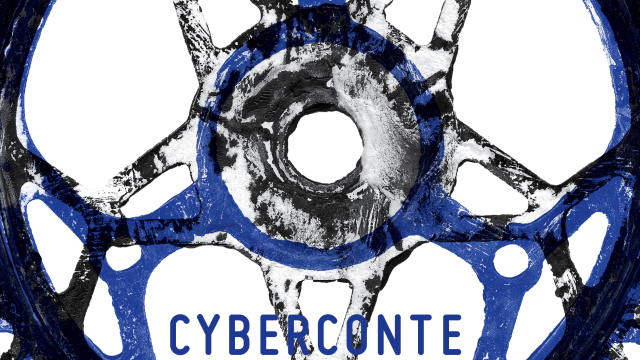 About the project
CYBERCONTE is a bicycle roadtrip webdocumentary project based on emerging digital culture from France to West Africa.

I will be cycling through several countries - from geographical deserts to digital deserts, from high tech to DIY technology, from cities to remote areas. For several months, it will be an immersion into the daily life of locals where unexpected resourcefulness lies alongside high technology.

The aim of this project is to build up a comprehensive image
of African creativity in the field of digital technology.
/// THE PROJECT :

Technology changes the way we create and leads to the development of new forms of expression. The purpose of this project is to explore digital culture in Africa and to meet people who will disclose their approach and reappropriation of NICT (New Information Communication and Technologies).



A PROJECT IN TWO PHASES:

A JOURNEY + A WEBDOCUMENTARY
- The first phase of this project is a journey to discover knowledge and practices, different from ours. The digital equipment that I will bring along will allow me to capture the scattered fragments of an identity and cultures. This is both a travel and a documentary work to collect evidence, experiments, through image, video and sound. A blog will be updated to share these discoveries (text, video, sounds, image) which will be a documentation of the work in progress.
- The second phase of this projectconcerns my return to France. After an editing phase it's an interactive journey that will be posted on the web. This project aims to explore the potential of new technologies in the subject itself but also in the final form that it will take on screen. Africa is a story telling land, so I will put up a narrative device to relate this journey and its encounters on an interactive platform.
From digital deserts to internet cafés, the project will be a visual and sound trace of this trip to browse on screen. The interface will allow everyone to immerse themselves in a virtual journey behind the scenes of digital creation.




/// CONTEXT
For the last ten years, the Internet has constantly been presented as a genuine opportunity for Africa to develop and enter the so-called "global village". Yet, in actual fact, the progression of advanced technologies in the West increasingly widens the gap between North and South.

We live in a two-speed world.

Africa accounts for the lowest levels in the world for the development of their telecommunications and investments in computing. However, despite its lack of investment in technology, there is real innovation in the use of NICT and its reappropriation is original!
Who gets connected to the internet? How do they appropriate the tools? What content is shared with the world? What role does oral tradition play in the appropriation of NICT? What impact do new technologies have on everyday life? On development? How can users connect to the web in remote villages where there is often no electricity, no internet cafe or computers?



Cartography by Eric Fischer which reveals the tweets from Twitter and photos posted on Flickr worldwide. The blue dots locate the tweets, the orange dots photographs, and the white dots for the two at a time. From the air, this map somehow reveals the digital fracture.

Thisis a very inspiring map. It's maininterest lies in what itdoesn't show ie 
mostof Africa!It also revealsmy itinerary:the color dotsfadefromnorthern Moroccoto slowly step into relative digitalobscurity where everything remainsto be discovered!



/// BY BIKE!


This trip is a two speed project,
a journey made of megabits per second
and metres per minute.
This project plays with contrasts:
the real / the virtual
the digital / the mechanical

The bike is a perfect way to travel independently allowing you to be in contact with reality.
In a world where everything goes faster, it's a slow means of travel, allowing time to understand an area, building up a close relationship with its people and its cultures.
The bike makes you aware of distances, a notion that tends to be forgotten with the advent of NICT (New Information Communication and Technologies), instant messages, social networks... The Internet breaks down the barriers of space and time and provides access to immediate information. The near and faraway become inseparable.
How do you cross a geographical desert and how do you find a network in a populated digital desert?
This is a way to set up a relationship to time, space and communication.
The present moment is experienced, moments are captured by digital tools and then
shared online.
What are the funds for?
My budgetis divided intotwoparts : the traveland the editing ofthe webdocumentary.
This fund is to contribute to the first partof the project-the journey.

This projectwill requirea goodbike, ready to ride on all sorts of roads!
Then comes thedigital equipmentandcamping equipment.

Details:
Healthinsurance........................................... €752
Visas............................................................€ 192
Boat,plane home,local buses.....................€ 500
Bike,tools, spare parts...............................€ 1200
Water filter,water pockets............................€ 310
Bivouac........................................................€ 594
Accomodation/food........................................€1587
Digital equipment.......................................€ 3,690
(computer,gps,audio recorder, lens,
batteries,memory cards,external drive)
TOTAL.......................................................€ 8825

 
The funds raisedthroughUlulewill mostly help to purchasethe bikeand a part of thedigital equipment.So thisis thanks toyour contributionsthateach dayI will venturea little further!

The remaining expenditurewill be on me, orfunded by othermeans such asgrantsand partnerships.
About the project owner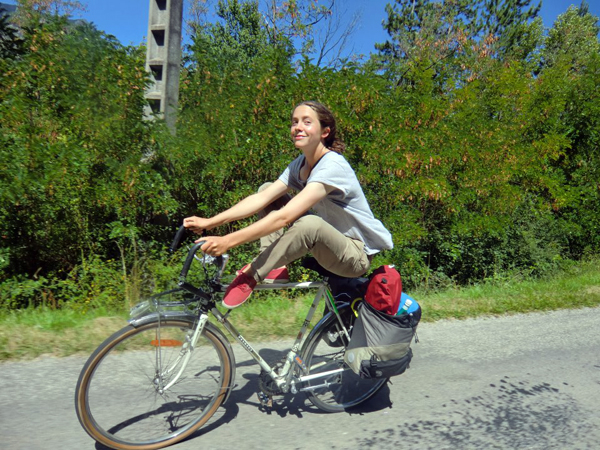 Camille Szklorz - 26 years old.
I graduated from the Fine Arts School of Valence, France, in Graphic Design in 2011.
In recent years, my personal experience has led me to develop three different centres of interest, that I have gathered into one project : an attraction for Africa - trips being constantly put off due to studies, the discovery of bicycle trips and mechanics and finally studies that have revealed digital creation to me.
Past projects :
A research on DIY and salvage design, on material autonomy and F/LOSS designing :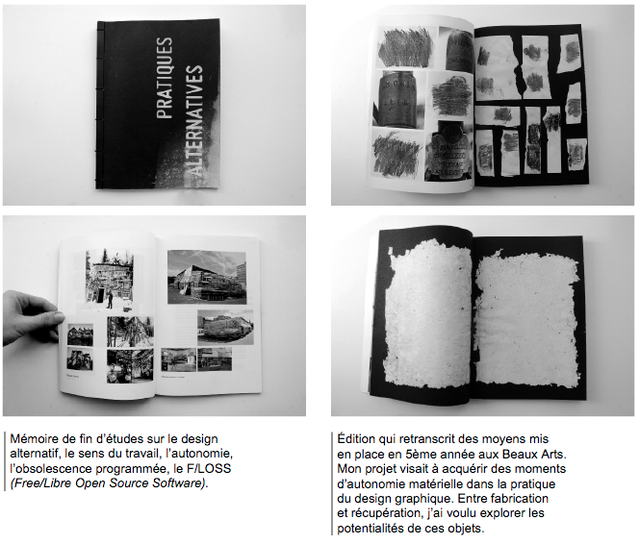 Project on the architecture of a digital image :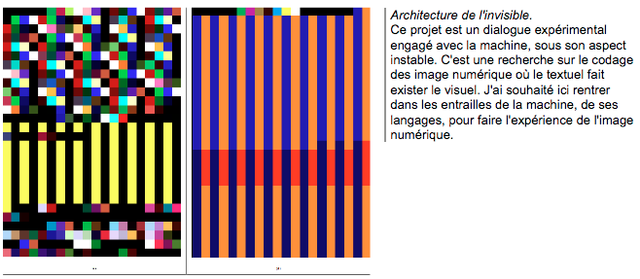 Interactive short film which works with mobile phones, created with Audrey Sovignet :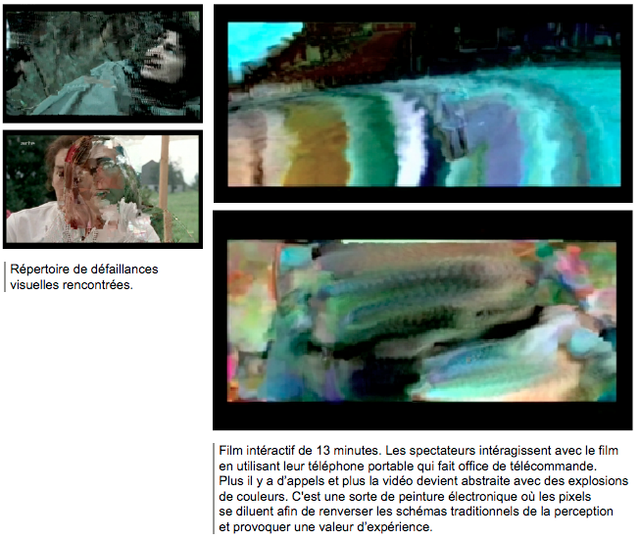 FAQ
If you still have an unanswered question, feel free to ask the project owner directly.