Cyberastafari
Le vinyle Collector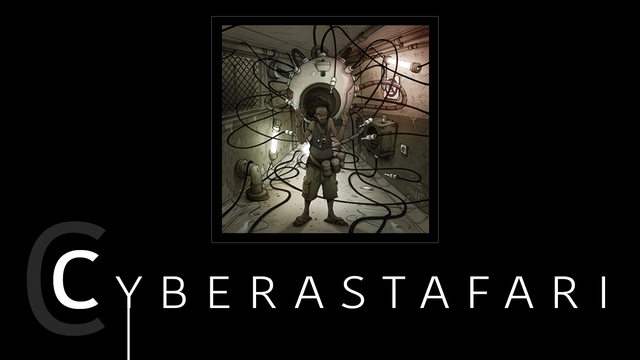 About the project
Le projet est la création d'un univers ( visuel et sonore ) en confrontant un illustrateur Nkodem ByMôko et un pionnier de la scène Jungle (music) en France The One anciennement MEO du groupe Déoda . Le résultat, dans un premier temps, est la création d'un vinyle 33 tours haute gamme ( gatefold 12'' ) . Pour ensuite proposer le tout dans des expos / concerts où seront exposées des illustrations grands formats au milieu d'un show musical d' 1H20 ou plus ...
Pour résumer l'univers : Nous sommes dans un futur proche où les machines ont pris le contrôle de la musique, elles traquent sans relache les rastas qui se cachent dans les bas fonds en vue de les vider de toutes leurs mélodies, leurs dernieres percussions, bref de toutes leur substance ...
What are the funds for?
Le financement va servir uniquement au pressage de ce magnifique vynile collector tiré à 120 exemplaires seulement . Il nous faudrait réussir à réunir 2800 euros pour vous fabriquer un bel objet haute gamme,, un vynile gatefold 12'' ( pour les connaisseurs ) pochette 350 g venris mat, sous pochette 300 g mat et un vynile couleur de 180g . Un superbe écrin pour les amoureux de ce style musicale underground mais aussi pour ceux qui aiment les belles illustartions . Ce pack permet d'avoir de l'espace pour vous donner un maximum d'éléments graphiques et vous faire rêver. La musique est faite, les visuels sont faits, il ne reste plus qu'à envoyer le tout à la production pour materialiser cet univers .
About the project owner
Je suis auteur de bande dessinée, mon nom est NkodeM ou ByMôko et vous pouvez suivre mon travail sur instagram dans le lien en bas . Souvent le manque de moyen financier nous empeche d'aller au bout d'une idéé, d'un concept, d'un univers car il est vu par les maisons d'édition, comme "non rentable" ou trop compliqué à produire ... C'est pour cela que je pose le projet Cyberastafari sur la plate forme Ulule, juste pour voir et esperer . Ce projet est vraiment fait avec le coeur, il n'a pas de but lucratif, sa seule ambition est de voir le jour et d'être partagé .