Le gazéificateur qui va révolutionner le quotidien
Le cuiseur vert et solidaire !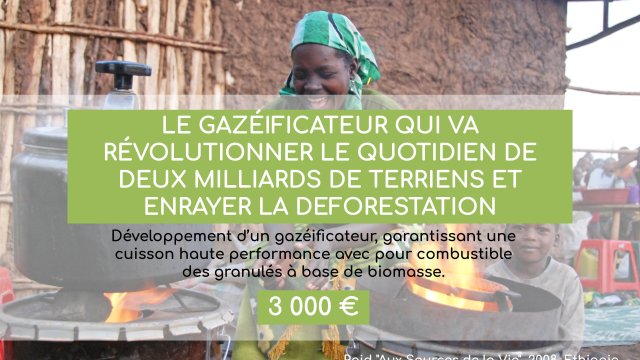 About the project
Cuiseur gazéificateur !? Une solution durable à la fin de l'utilisation du "feu trois pierres" !!
Aujourd'hui, plus de 2 milliards de personnes utilisent encore le feu trois-pierres pour cuire leur nourriture et, chaque année, deux millions de femmes et d'enfants meurent en préparant le repas familial. Aujourd'hui, le cuiseur gazéificateur est une révolution : le bois et le charbon sont remplacés par des granulés de déchets végétaux produits localement : coques d'arachide, tiges de typha, etc.
What are the funds for?
Tous ceux qui nous auront aidés au financement de ce projet pourront acheter à un tarif préférentiel des parts dans la coopérative que nous allons créer.
Attention, l'argent qui sera versé sera entièrement versé à l'association "Les Amis du Monde".
Si votre générosité nous permet de recevoir plus de 3000 euros, nous pourrons alors financer plus rapidement d'autres tests en situation réelle dans la région de Bamako au Mali.
About the project owner