Voyage CORK en avril 2018 STMG Lycée Montdory
Voyage pédagogique et culturel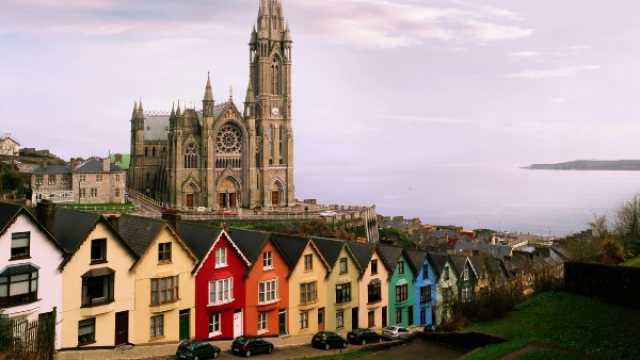 About the project
L'équipe d'Economie-Gestion du Lycée Montdory organise pour les deux classes de Première STMG, complétée par les Terminales STMG, un séjour scolaire à Cork en Irlande, prévu du 31 mars 2018 au 6avril 2018.
Objectifs :
• Découvrir un pays tant sur le plan géographique, historique que culturel
• Vivre quelques jours au sein d'une famille irlandaise (2 à 4 élèves par famille)
• Réinvestir et enrichir les acquis en langue anglaise : en famille, lors des excursions, au moment des temps en « autonomie » (visite libre de certains villages ou petites villes)
• Se préparer aux études supérieures et au monde professionnel : Découverte de l'Université de Cork, visite d'une entreprise
What are the funds for?
Le financement participatif va permettre de diminuer le coût par élève qui est pour l'instant de 360 €.
Les élèves ont organisé une vente de "Tote Bag" pour réussir à abaisser le prix du voyage à 350€.
On compte sur vous pour nous apporter votre aide (particuliers, entreprises...). 
Notre objectif : réussir à rassembler grâce à Ulule 600 euros minimum afin que le voyage soit plus abordable pour la grande majorité des familles. 
About the project owner
Les élèves de STMG ( Sciences et Technologies du Management et de la Gestion) préparent un baccalauréat technologique pour poursuivre en BTS et en licence tertiaire. Ils étudient en classe des matières générales mais aussi des notions de management, d'économie de droit, de gestion et de communication. Ils utilisent les nouvelles technologies au quotidien . Aussi ils ont choisi d'opter pour un financement participatif.
Ce projet serait une réelle opportunité pour voyager en Europe, car une grande majorité d'entre eux n'a jamais eu l'occasion de participer à un séjour à l'étranger pour des raisons financières ou autres. 
FAQ
If you still have an unanswered question, feel free to ask the project owner directly.