Unite against the female genital mutilation !
Bafing KUL and Appolo Band: special show in Mali to defend Women Rights
About the project
The situation for young girls and women in Mali is critical. Not only do young girls not have the same access to school as boys by they also have to endure harmful traditional and religious practices. Unlike other African countries, Mali has so far failed to introduce effective legislation outlawing FGM (Female Genital Mutilation), even though public health professionals are forbidden from carrying out the practice. Moreover, many rural girls are exploited by families living in the cities.
Female circumcision – more often referred to as Female Genital Mutilation or Cutting – is one of the oldest traditional practices in Malian society. FGM varies according to the country or region and the culture in which it is practiced, but in Mali it usually consists of removing the clitoris and labia minora of the female genitalia. According to data gathered in a demographic health survey in Mali in 2001, 91.6% of women aged from 15 to 49 have been cut.
Our partner, the musician Bafing Kul, has committed himself to the fight for women's rights in his country. We have joined forces to try and change attitudes in Mali in a way that will favour women and lead to the total abandonment of FGM.
Our aim is to organize a concert by Bafing Kul and other Malian musicians in Bamako in order to reach out to the local population, especially the youth, who are the parents of tomorrow. Our hope is that this musical gathering will be an opportunity to raise awareness among the population about FGM and other women's rights issues.
Today we ask for your support in order to make this project a reality.
We will also support NGOs that are active on the ground by organizing roundtables where people can talk freely about these issues. FGM is still a taboo subject in Mali. We are also trying to attract the attention of the Malian government and international institutions in order to highlight the depth of the problem and lobby against FGM. Mali is one of the only African countries that is yet to pass a law forbidding the practice.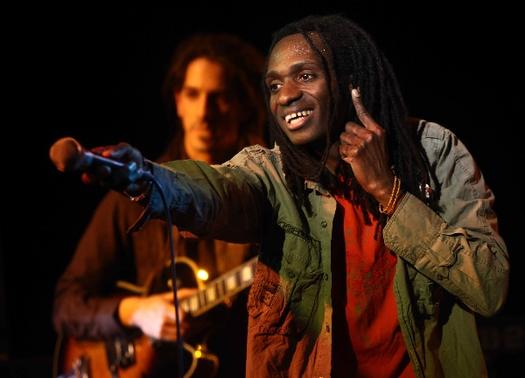 This event will be the first of its kind in Mali.
We want to use this peaceful gathering to federate those who are opposed to FGM in order to raise awareness among the populations concerned and those who perpetuate the practice.

We want to encourage the authorities to promulgate the Family Code, which is still not being done because of pressure from religious extremists.

It is vital to raise awareness about FGM – which remains a taboo subject in Mali – in order to defend the rights of both women and children.
Find below some videos by the activist and artist Bafing Kul.
What are the funds for?
The funds will cover the logistics of the event:
- Renting the necessary equipment
- Documentation to raise awareness and set up NGO stands
- A student poetry competition on the theme, the role of women in today's society
About the project owner
Mélodies du Monde is a non profit organization that organizes cultural events to serve humanitarian causes.
We have organized many events in the past in France and Belgium to raise awareness on the living conditions of women in Africa among other causes.


Contacts:
Tel:+33 6 21 28 37 88 (FR)
[email protected]
SIRET : 519 282 370 00013 Code APE 9499Z