CHINA EXPEDISOUND [Yunnan Province]
EXPEDISOUND SERIES OPUS 3
About
CHINA EXPEDISOUND [Yunnan Province]
 The electronic music label I.O.T Records has for several years been developing a collection of sonorous journeys, the series Expedisound. Building bridges between the cultures of a planet in perpetual transformation, Expedisound invites you to become aware of the extraordinary cultural diversity and the fragile minorities still preserved from growing globalisation. Each new immersion is an intense experience in which the strong emotional dimension feeds the exchange. The sonorous and audiovisual dimensions gathered attempt to testify to this intensity. 
After Africa and Mongolia – the two first sections of the Expedisounds series – the next destination is China, for a 9 month immersion in Naxi territory, at the heart of the pre-himalayan landscapes of Yunnan. This third opus presents a new image: without the trailer of trucks or the loaded sound-system, and with a more tightly-knit team, the journey and the exchanges gained in intimacy and depth, to reach other artistic horizons. 
This journey thus gave birth to an ethno-electro cd created by 20 musicians from different backgrounds, a documentary and a cd based on a rare musical tradition, and finally a sonorous bank and bonus multi-dimensional tracks of the team crossing from North to South China.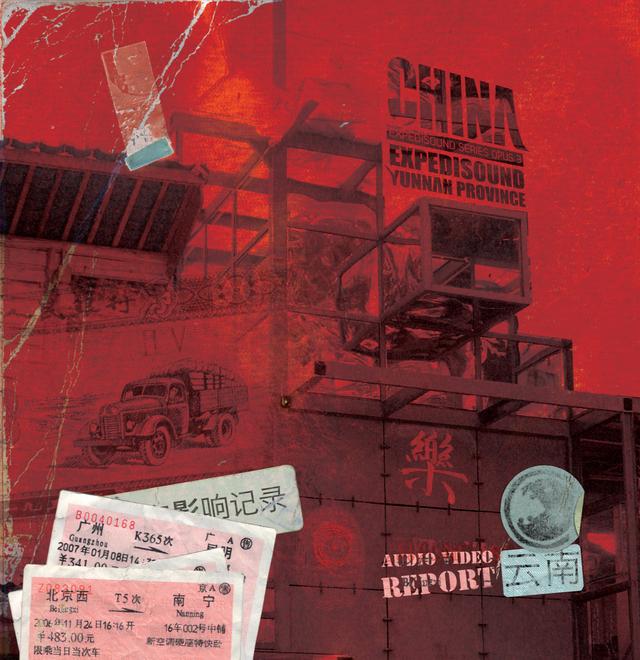 So this project will produce a box set comprising of 2 audio CDs and a documented booklet.
1 - Electro CD
 To compose this album, the electro producers were inspired by the soundbank collected (traditional music, atmospheres evidencing sonorous landscapes ) giving a second life to this sonorous travel journal. The 16 singles are part of the different currents of bass music. Trip-hop, Dub step, Breakbeat, Hip-Hop, Electro: the rhythms are slower, an echo of the sounds recorded during this journey.
With WELDER / NALEPA / PUSHY! / KILOWATTS / BABYLON JOKE / CYBERSKUM / LOAN / AROK / FEUDJAY / FENSHU / MIDI LINK / OTISTO23 / TETAAR WEDNESDAY /BOB RIDER .... (track listing at the bottom of the page)
STEVE NALEPA - Distant Memories [Extrait]
BABYLON JOKE - Alcool de riz autour du feu [Extrait]
SUSHISOOSHAMP Feat Vax Enterpriz- San Si Ji Remix [Extrait]
2 – CD de musique traditionnelle / Naxi Baishaxili Traditional Orchestra.
 The Naxi Bashaxili Traditional Orchestra is an ensemble of 16 musicians, farmers from the village of Shangsui in Yunnan, perpetuating a musical heritage of fragile existence.  
This album attempts to portray the surprising popular tradition of the Naxi ethnic minority and the Bashaxili music. This art, more than 800 years old, brings together a poetry about the everyday nature of existence, the reminiscence of an environment which is closely connected to the forces of nature, the celebration of a mythological spirituality, as well as a link to the very present ancestors. The China Expedisound project has enabled this unique orchestra to record and broadcast its first CD, and to hope for a better recognition in China as well as outside their borders. 
SAN SI JI - 三思及 »-三思河 (Le fleuve Sansi) [Extrait]
KANG CHUO - 抗磋 - 射箭舞 (la danse des flèches) [Extrait]
En complément de ces deux albums, vous pourrez trouvez sur le site internet d'Expedisound de nombreux éléments à visionner ou télécharger. Notamment le documentaire réalisé par Na Yingyu.
 Documentary "Long Water : in memory of Mr He Maogen" 
Documentary of Na Yingyu,
52 min, China.
This documentary enables you to discover Baishaxili music through He Maogen's life story. He dedicated to his life to this naxi tradition, by studying it despite the difficult conditions of the cultural revolution, then by creating an orchestra in the little town of Shangsui. The Naxi Bashaxili Traditional Orchestra is today the last representative of a unique musical style in its genre. In a timeless landscape favourable to the aesthetism of Na Yingu'a style, these simple and modest farmers invite us to discover a China and a musical tradition little known to mankind.
CHINA EXPEDISOUND WILL BE AVAILABLE IN MARCH 2012
 TO PREORDER THE  CHINA EXPEDISOUND [Yunnan Province] 
 Thank you for your support. You will only be charged when a 100 preorders have been made and you will receive the box sets 15 days before the official release. 
Originale Version
 Coffret China Expedisound ( 2 audio CDs) + a silkscreen print [numbered and limited] + film documentary as a downloadable file + albums in digital format accompanied by some unedited samples.  
Original Version Price : 20€
Hand made silkscreen prints [2 colours, limited and numbered] – Taken from the Mongolia Expedisound vinyl.
Deluxe Version
China Expedisound  Box set ( 2 audio  CDs) + a silkscreen  [numérotée et limitée] + film documentary as a downloadable file + albums in digital format accompanied by unedited samples & the Expedisound T-shirt.
Deluxe Version Price : 30€
Xtra Large Version
China Expedisound  Box set ( 2 audio  CDs) + a silkscreen  [numérotée et limitée] + film documentary as a downloadable file + albums in digital format accompanied by unedited samples & the Expedisound T-shirt + the two previous opus [African Expedisound et Mongolia Expedisound].
That makes 5 audio CDs and a DVD.
Xtra Large Version Price : 50 euros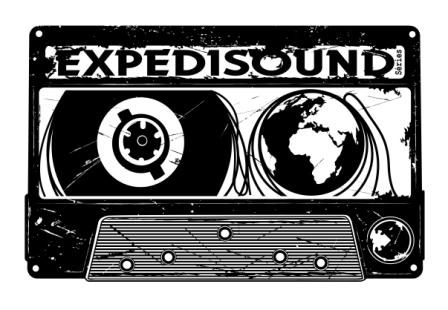 About the project owner

China Expedisound [Yunnan Province] is the fruit of the collaboration between the cultural cooperative Full Rhizome [under their label I.O.T Records], and Dynamogénie, an association which values multicultural exchanges.
Expedisound is an adventure initiated by
techno travellers
, these nomads of electronic music organising free parties. In England in the 1990s and in France since the year 2000, the promulgation of security laws lead to a violent repression of this counter-culture. A number of them wanted to continue the spirit of this movement, which resys on travel, curiosity and a cultural mix.
The label I.O.T. was created by actors of this culture. The
Expedisound
series was born from the desire to show these new artistic experiences. Along the years and the meetings, a new idea for cultural creation was put into place and gave birth to Full Rhizome, who brought the project to life.
More information, photos from their travels, documentaries, videos, soundbanks, free downloads…all can be found on the EXPEDISOUND website created by TetAar Wednesday !
THE TWO FIRST OPUS

AFRICAN EXPEDISOUND
During 2002-2003, the group travelled for 7 months through West Africa, rich in passionate encounters and shared musical moments, which gave birth to the first instalment of this series. This compilation confronts African sounds and rhythms gathered during their travels, the sounds from electronic machines. 
Three years have passed before they could set out for the vast plains of Mongolia. A new trailer set out in 2006/2007 in this exceptional adventure. Mongolia Expedisound, released in 2008, is accompanied by a documentary from the road trip.
So the musical compilation
MONGOLIA EXPEDISOUND
introduces three of them, recorded whilst travelling, as well as a rich documentary completing the ensemble, with portraits of the groups met along the way, descriptions and instruments etc.
Along with these 2 first releases are 2 vinyl disks and an ovni, available for free, only online and dedicated to Indonesia;
Bagus Sekali Music, Indonesia Expedisound
.
EXPEDISOUND SERIES COVER

MONGOLIA EXPEDISOUND
MONGOLIA EXPEDISOUND [Vinyle Edition]
BAGUS SEKALI MUSIC - INDONESIA EXPEDISOUND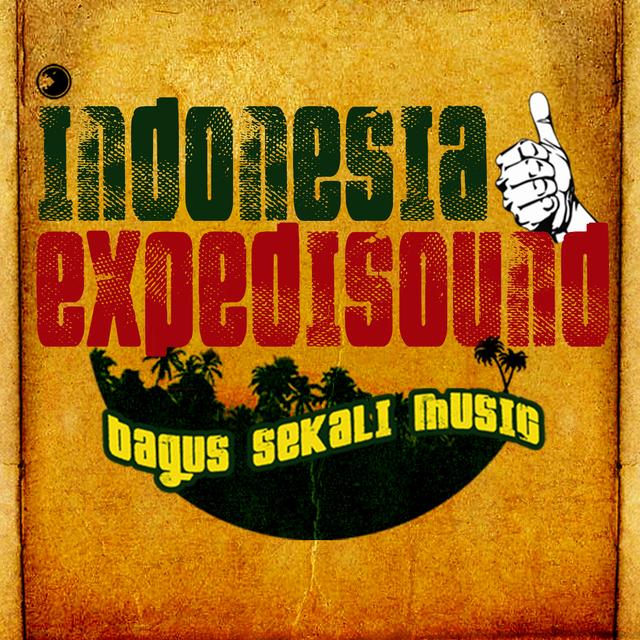 MONGOLIA EXPEDISOUND COFFRET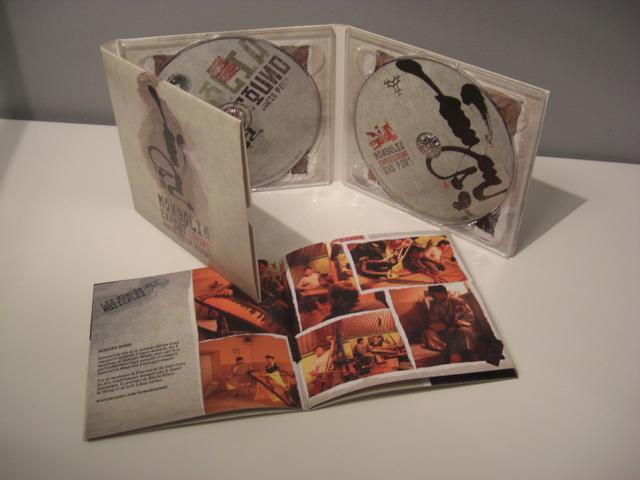 TRACK LISTING CHINA EXPEDISOUND [Yunnan Province]
 ELECTRO PART : CD1

00 CYBERSKUM - Intro
01 STEVE NALEPA - Distant Memories [Extrait]
02 WELDER - China Ocean
03 BABYLON JOKE - Alcool de riz autour du feu [Extrait]
04 MANDIBULL - Sun Tsu Blunt
05 LOAN - Electric City
06 AROK - Drunken Tao
07 SUSHISOOSHAMP Feat Vax Enterpriz- San Si Ji Remix [Extrait]
08 KILOWATTS & DAN COVAN - Seriously Saffron
09 MIDI LINK - Ax China
10 BOB RIDER - China Calling
11 FEUDJAY - Dongba Wedding In Electric City
12 CYBERSKUM - Shangrilaaa Roots
13 GOLDENBERG & SCHMUYLE - Xiãnluómão
14 PUSHY! - Rising Sun
15 FENSHU - Dan Bi Mei Yuan
16 OTISTO23 - Naxi Pieces
LA VERSION DIGITALE COMPRENDRA 5 TITRES SUPPLEMENTAIRES (Disponible gratuitement pour vous qui soutenez l'album avant la sortie)
KILOWATTS & DAN COVAN – Seriously Saffron (original version)
GOLDENBERG & SCHMUYLE – Xiãnluómão (original version)
CYBERSKUM – Electricity
SHEN – Black Pearl
BEEGOOD – Melodi'Cha
CYBERSKUM – HuaHua
TETAAR WEDNESDAY – China Calling
KAMI - The Naxi's path
3 titres plus destinés au dance floor ont également été choisis pour être diffusé séparément. Les morceaux sont plus longs et plus orientés pour les DJ's.(Egalement présent dans l'archive qui vous sera envoyé)
ATOMIKDOG – Lady Train
DJUNYA – Sacred Dragon
KAMI – Welcome In yunnan
TRADITIONNAL PART : CD2
Naxi Baisha Traditionnal Orchestra
01 DU - 笃 (Sincèrement)
02 YI FENG SHU - 一封书 (Un LIvre)
03 SAN SI JI - 三思及 »-三思河 (Le fleuve Sansi) [Extrait]
04 GONG ZHU KU - 公主哭 (La princesse pleure)
05 DUO CUO - 跺磋-跺跳舞 (La danse qui frappe du pied)
06 KANG CHUO - 抗磋 - 射箭舞 (la danse des flèches) [Extrait]
07 A LI LI GOU JI PANG - 朵朵白云间  (Entre les couches de nuages)
08 GE PANG GU ME LE - 白鹤之恋 (L'amour de la grue blanche)
09 BEN ZHI JIn - 雪山清泉水 (L'eau de source de la montagne)
10 LENG WULU - 冷吾录 再相聚 (De nouveau réunis)
11 CHUN SHUYE - 春树叶纳西情歌 (Chant d'amour Naxi à la feuille d'arbre)