Les coloriages de Cheubloh - Tome 4
Un carnet de coloriages grand format pour visiter le monde !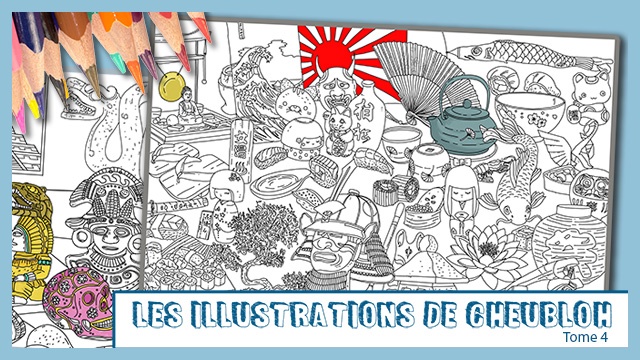 About the project
Les coloriages de Cheubloh - Tome 4 est, comme son nom l'indique le quatrième livre de coloriages grand format, les 3 premiers tomes ont été financés avec succès grâce à ulule.
Cette fois-ci ce livre de 24 grands coloriages format A3 sera axé sur le thème des pays du monde et leur culture :
1 illustration / 1 pays/culture (Japon, France, Afrique, Australie, Mexique, Egype, Etats-Unis, Indiens d'Amérique, Chine, Pays nordiques, etc...)
LES PETITS + de ce carnet de coloriage :
Sur chaque grand coloriage partez à la recherche de l'intrus, ce petit objet qui n'a pas sa place dans le pays ou la culture représentée !
Un autre petit jeu :
What are the funds for?
About the project owner