Creative Commons: User's guide
A complete guide with a theoretical introduction and practical suggestions
About the project
This is the Spanish version of the first book about the Creative Commons licenses (english version is available at www.aliprandi.org/cc-user-guide )
Here is an operational manual which guides creators step by step through the world of Creative Commons licenses, the most famous and popular licenses for the free distribution of intellectual products. Without neglecting useful conceptual clarifications, the author goes into technical details of the tools offered by Creative Commons, thus making them also understandable for total neophytes. This is a fundamental book for all those who are interested in the opencontent and copyleft world.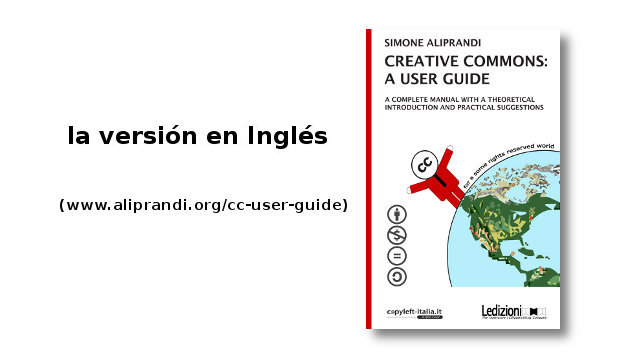 What are the funds for?
Typesetting, proofreading, printing, distribution
(Please note that the book will be releade under a Creative Commons license and that the author will recieve no royalties from the sale ofcopies)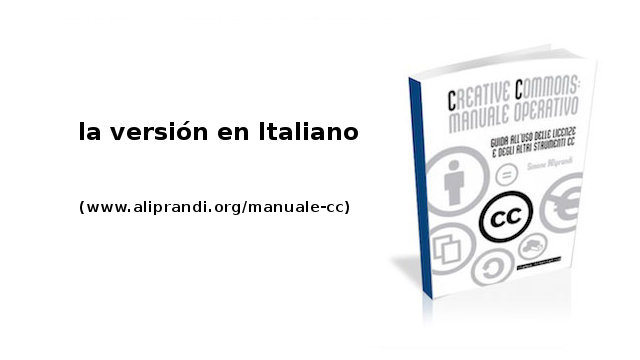 About the project owner
FAQ
If you still have an unanswered question, feel free to ask the project owner directly.