Cast up the Giant!
Pre-Order your Warploque Miniatures Giant!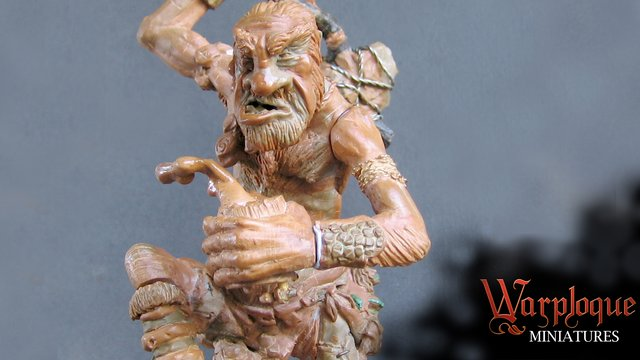 About the project
Hey guys!

For those who do not know me from the various Miniature Forums, or if you have not seen my previous Project, "Cast up the Dragon", my name is Alex, also known as WarplockMonkey, Warploque or just plain Warpy. I am an amature wargames miniatures sculptor, and have been sculpting small scale miniatures for about 4 years.
For a few months now, I have been working on a sculpt of a Giant, and, after alot of interest on the internet, I have decided to get it finished and cast up!
I have for a while been running my own website, selling casts of my work in metal and resin, but because of the lack of a pre-order option through the service I am using, I have no idea whether it would be financially viable to cast the model. Resin casting is a very expensive buisness, and I would need to KNOW that people would be interested in casts of the model before I make the financial commitment!
This is where this website comes in! To preorder a Giant, press the large blue button with "ORDER" written on it ( It's best to explain, there is always one :P) You are not charged until the target number of orders, in this case 10, has been reached. Then, as SOON as I have received the casts, they will be sent to you! :)
If it is not clear from the pictures, this fella is about 5 inches/12cm to the top of the head, and 6.5 inches/16cm to the tip of his club... He is a big boy :P Check out the News section to see more pictures of the finished monster, and also pictures of the model in progress!
I hope to hear from you guys soon!
- Alex
About the project owner