Cast Up the Bayourks!
Brutal monsters from the deepest Swamps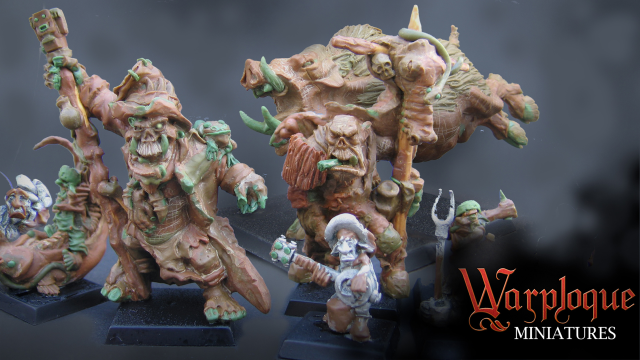 About the project
Hey again Ladies and Gentlemen!
For those who do not know me from the various Miniature Forums, or if you have not seen my previous Projects, "Cast up the Dragon", "Cast up the Giant" and "Cast up the Zombie Pirates" ( You can kind of see the theme here :P ), my name is Alex, also known as WarplockMonkey, Warploque or just plain Warpy. I am a wargames miniatures sculptor, and the man behind the budding company Warploque Miniatures, specialising in fantasy wargaming models for use in any army, though I am currently working on a game of my own, but hush now ;)
Following on with the amazing success of the Zombie Pirates ( a huge thankyou to everyone who supported me!) , this time I have been working on some 28mm Orcs, and, after alot of interest on the internet, I have decided to get em finished and cast up! These beauties are, in Warploque World, called "Bayourks", a brutal breed of Orc that dwell within the steaming Cayjon Swamps.
Because of the lack of a pre-order option through the website I am using, I have no idea whether it would be financially viable to cast the models. Resin casting is a very expensive buisness, and I would need to KNOW that people would be interested in casts of the model before I make the financial commitment!
This is where this website comes in! In this pack, you will be buying,
Papa Shamaduu - Bayourk WitchDockta -
Howlin' Gump - Bayourk Totem Bearer -
Boglins -
Bull Swamphawg -
You can also order extra numbers of any of these if you so wish, just look under the "Bonus Products" section!
If you place an order, you are not charged until the target number of orders, in this case 10, has been reached. Then, as SOON as I have received the casts, they will be sent to you!
About the project owner