Send a "Thank You" to Carl Crawford
Help us give Crawford the going away he deserves!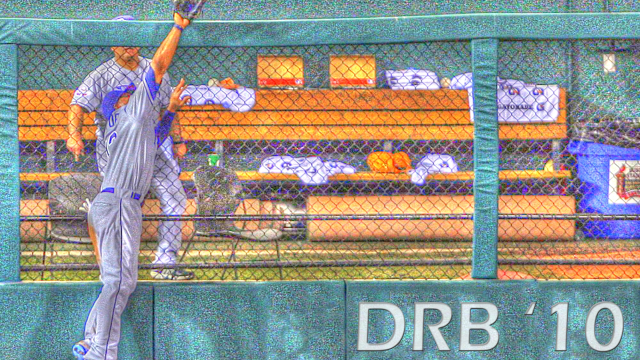 About
We'll be creating an original "Thank You" note to appear in the Tampa Bay Times on the Sunday after Carl Crawford signs. In order for the "Thank You" note to run, we need to purchase it as ad space. We need to raise a minimum of $2,875 for a black-and-white ad or $3,225 for a color ad instead.
If you make a donation now, your account will not be charged until Sunday, December 12th. If we do not reach our minimum fundraising goal of $2,875 by that date, all donations will become void and your account will not be charged. All donations pledged beyond $3,225 will be nullified, and if we reach the black-and-white threshold but not the threshold for a color ad, all donations pledged beyond $2,875 will be canceled and not charged.
In other words, we will not be accepting any more money than is minimally required to pay for the ad. If more money is pledged than is required, we will nullify the transaction before it is charged to your account.
What are the funds for?
The "Thank You" will feature a note written by our writers at DRaysBay, and be presented as a graphic designed by the Tampa Bay Times media team. The picture in the ad is shown above, and here is the text of the ad:
The Tampa Bay Rays franchise has undergone a lot of change in the past nine years: new name, new uniforms, new managers, and new ownership. The one constant in all of that change has been Carl Crawford.

Our franchise leader in hits, batting average, stolen bases, doubles, triples, runs scored, breath-taking defensive plays, and more, Crawford has become one of Tampa Bay's most beloved sports figures. It's rare for any player to spend nine years of their career in one city, let alone the best leftfielder in all of baseball.

The Rays are still strong and will stay competitive, but we should consider ourselves lucky to have seen Crawford play. Good luck in the rest of your career, Carl – you've earned it.

Thanks for everything,

The Tampa Bay Community

Brought to you by the fans at DRaysBay.com. To share your memories or to leave a personal message to Crawford, visit DRaysBay.com today.
About the project owner
We are the writers of the website DRaysBay.com, where we value logic, reasoned argument, and passioned fans. Our first love is the Rays and Carl Crawford has been a part of our organization for so long, it's tough to watch him go. We know we'll keep rooting for him wherever he is.
That is, unless he goes to the Yankees or Red Sox. And except for whenever he plays the Rays.