Women for a village
A shop to live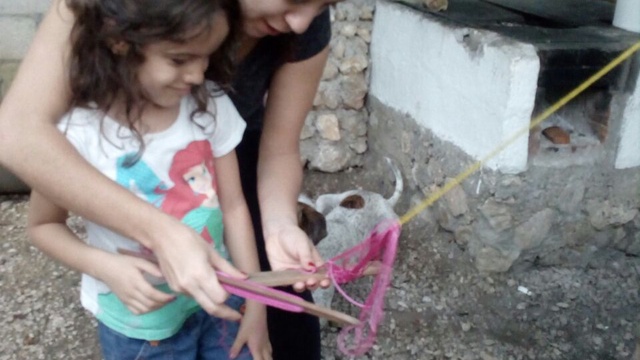 About the project
In the village of San Benito, near Florès, in Guatemala, an association compound only of women built up itself: Maya Wild.
They suggest taking lessons with them, knowing how to live as the Mayas.
So, if you ask them, you can learn how to make hammocks,
to make the best chocolate for the world,
to create some coconut and avocado oil,
to recognize the medicinal plants of the jungle, and many other things!
 These lessons are good-safe paying (from 10 to 30 euros approximately, for from 2 to 4 periods), but the money is used by this association to make live their village.
The life here is not simple, the men are a little present in families. It is the women, already well occupied, that educate 2 to 7 children.
So small shops of food were able to appear in the village which counted only 7 families at the base and now there is more than 30. A place in been able to be built to give english courses for youngs and adults during the year. Full of projects start and work thanks to this association.
But regrettably few tourists know that Maya Wild exists, and that they could have a moment favored with a local native person, and have a great experience. The government is of none support here, because he does not wish that native associations work.
What are the funds for?
The women of San Benito thus need you to finance a location in the tourist big city of Flores, in which they could promote and propose their activities in the largest number.
It is a little more 5000 quetzals which are necessary. If we manage to collect more, this money will go to the reconstruction of the roof of the school:
The leaves need to be changed, as you see ! 
Together, we can do it .
About the project owner
I am Gabriella, a volunteer who live in a Guatemalan family of San Benito and gives classes to the children.
The strength of these women and their desire to communicate their culture, to make live and move forward their village gave me the idea to give them a big help. Together we can help them to perpetuate their activities.