Blarg
Kill magicians with a shotgun
About the project
There are video games about magicians, there are some about shotguns, but nobody dared cross-over both of them. Now it's done with Blarg. It will be available on Mac and PC, and will be downloadable on http://www.indiedb.com/games/blarg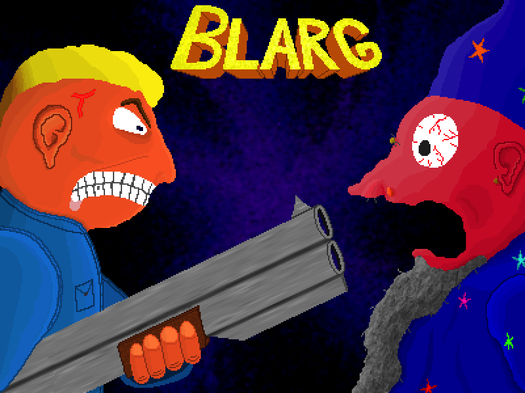 Why did I create this game?
To offer you adrenalin, coolness and onomatopoeias
Want a little moment of orgasmic silliness? So play Blarg and make magicians burst with a torrent of "arrggh!!" "bblleeeaaakkhhh" and others " gghhrouhhoohouuuwofff". All the sound effects have been created by my little powerful vocal cords.
To rescue programmer's brain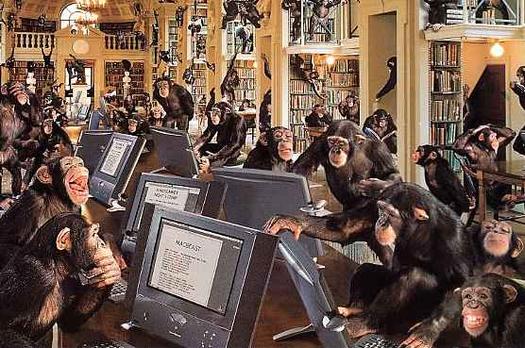 Developers are often frustrated by their job. They are asked to program in very short delays ("finish that for yesterday"). This way of working generates kilobytes of unreadable, bugged, and infected by copy-paste cancer programs. In my real work, I've seen awful code lines that my eyes will never forget.
Fighting against this load of horror would be impossible. So I decided to build my own little oasis of code. I created this game to save my brain, I share it to save some others.
The game, the code, the pictures and the sounds will be free (as in free speech AND free beer), under the licences CC-BY-SA, and Free Art. You will be able to consult and modify it in accordance to the terms of any of these licences.
It is written in python with the multiplatform library pygame. Python is a computer language beautiful, easy and readable. I created a factorised and commented code. Of course, I can't be pretentious enough to say everything is perfect, all the more that everyone has his own style. But I'm proud of what I did.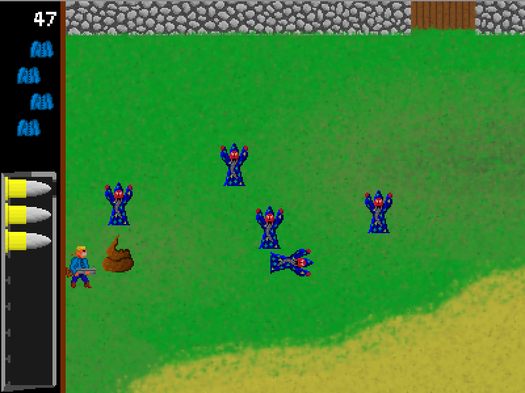 What are the funds for?
The game is already created and making it didn't cost anything but time. For the moment I keep it jealously in my computer. I set the limit to 10 € because it had to have one, but it would be nice if it was exceeded. The real aim is to get as many money as possible. Why such a greed?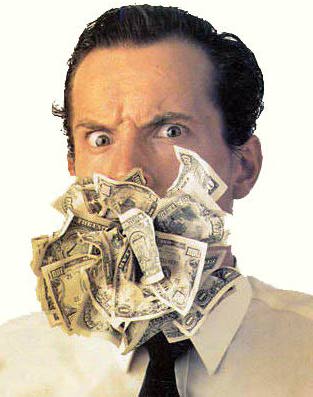 - Because I want to evaluate the interest people could have in my videogames. (and if possible, in a far far away future, change my job).
- Because "free software" is not always completely the same as in "free beer".
- Because earning money makes you cool, and you're more considerated when you manage to do it. (even if what you product is not really serious)
Contributing to this project is, for you, your only chance to have a special edition of the game with a god mode, and to become famous simply by yelling in a microphone (cf. rewards on the right side). You will also have access to the game immediately after your contribution.
And what will I do with this load of money? Well... whatever. I want to invite my girlfriend to a good restaurant, buy comics, new underwear…
About the project owner
My name's Réchèr. I'm a developer in a big company which sells time of developer's brain. Between two lousy projects, I try to steal some of that time to work on personal creations that I care about.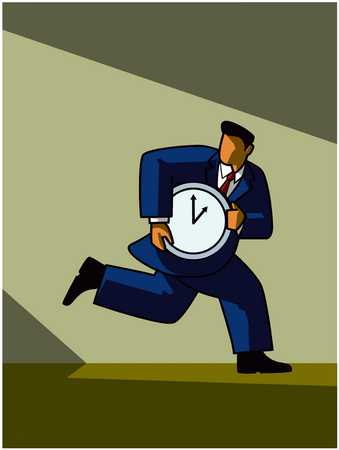 You can read my blog  http://recher.wordpress.com, where I tell geekeries, decorated with erotic pictures of Big and Beautiful Women.
I also write things for the 42 magazine. (The magazine by, for, about and inside the geeks)
I want to create other games on the same way of production and freeness. The next one will be called "The trainee" and it will be a little bit more subtle than Blarg. You can see almost daily the bumps of the creation process on my twitter.