HIGH END JEWELERY FOR SWIMSUIT
Launch of the first collection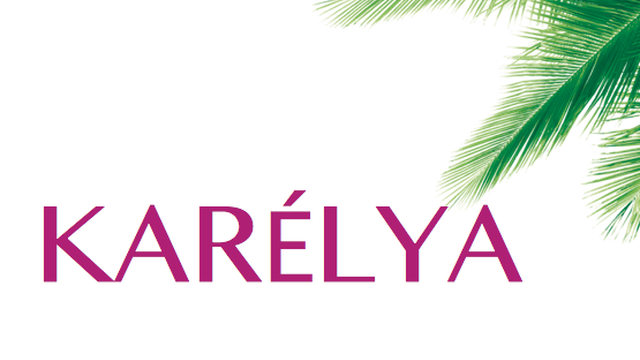 About the project
  KARÉLYA is a brand of high-end jewelery for swimsuits!  
  It was at the end of my year of applied art preparation that this project was born.
  At that time I returned to Guadeloupe after two years spent in France hexagon to study art. This return to revealing! I felt more intensely my love for this island, the chance to have grown up there and this powerful desire to see it shine more!  
 The swimsuit, symbol of the beautiful days, of freedom, become for the woman an outfit in its own right ...
  I wanted to mix with Bijouterie this other world that fascinates me. From these two loves was born the concept of high-end jewelery for swimsuits.
The brand is called: KARÉLYA! Its etymology comes from Karukera the island with beautiful waters, name formerly given to Guadeloupe.    
This system is innovative and unique! There is no one on the market!   
  The swimsuit market is constantly evolving. In recent years the jewel swimsuit (with integrated jewelry) has made its appearance. With its success it continues to decline. What I want to propose is to develop this market with adaptable jewelry that is fixed and removed at your leisure. This jewel is original, refined and quality.
Its marketing:  
  I want to open an online sales site and develop the brand through partnerships ranging from the Caribbean to the international! One of my biggest market will be Brazil, I had the incredible opportunity to live there for two months end of 2016 before moving back to Guadeloupe!     
  The models are handmade, only in precious materials, in a workshop based in Guadeloupe! I imagine and create each piece.
 The first collections consist of a base in Silver 925 and thereafter appear ranges in Gold and Platinum.
  This brand wants to sublimate the woman by offering to dress up see transform his jerseys according to the occasion and according to his desires!  
  My first parade is planned early 2018 and for that I need background in order to finish making the collection that will be presented.  
 I need your support!  
  It is important for me to make known the talents and wealth of Guadeloupe internationally and it would be a way for me to make my contribution!   
  Help me to develop the field of Jewelery in Guadeloupe: launch the first brand of high-end jewelery for swimsuits! Support an innovative and original project!
  I thank you in advance for your donations and encouragement :)  
  With passion !
Maéva 
What are the funds for?
The funding sought is to realize the models of my first collection to be released in early 2018 :
purchase of material (925 silver)
renting a workbench in a jewelery workshop
swimwear design by a seamstress
About the project owner
  Young artist of 26 years I wish to launch myself in the creation of high-end jewelry!   
  After a scientific baccalaureate I went to train in the field of Jewelery for 2 years at the ISD Longwy (a city located on the three borders Belgium-Luxembourg-Germany)   
  Subsequently I joined the company Histoire d'Or, leader in the jewelery market in France. During this period, my team achieved the best sales growth in the 500 stores. With this experience I have acquired a solid foundation and developed sales techniques that have proven their worth.     
  My motivations to create in this field are to be able to express my creativity and to bring a new look on this art of millennia old.
  It is important for me to make known the talents and wealth of Guadeloupe internationally !
Here are some jewels made during my two years of training in Jewelery :
Photo of the designer :
Maéva 
FAQ
If you still have an unanswered question, feel free to ask the project owner directly.