Benur, le char qui a le sens du share
Le 1er handbike sans transfert enfin accessible à tous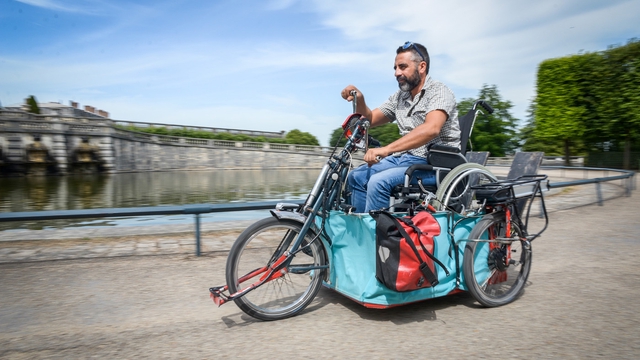 About the project
Vous l'aurez compris, l'ADN du projet, c'est le handicap.
Mais Benur ne répond pas qu'aux personnes en fauteuil roulant, bien au contraire. Il peut également être équipé d'une banquette amovible, permettant à toutes les personnes à mobilité réduite de l'utiliser, et même les valides !
Notre rêve, c'est que tout le monde puisse partager un véhicule accessible à tous.
Bien qu'une première flotte de vélos Benur soit déjà en construction et sera déployée en 2020 sur l'itinéraire cyclotouriste Via Rhôna et la ville de Clermont-Ferrand, nous voulons aller plus loin !
What are the funds for?
Vous les connaissez peut-être déjà : Association des Paralysés de France, Association de Défense et d'Etude des Personnes Amputées, Association Française des Sclérosés en Plaques, Comme les autres et encore bien d'autres...
Nous mettrons à disposition ce(s) vélo(s) Benur aux différentes associations qui le demanderont afin d'en faire profiter un maximum de personnes.
L'intégralité de vos dons sera dédiée à la fabrication du Benur, en dehors de la commission Ulule.
About the project owner
Aujourd'hui après 8 opérations, Joseph Mignozzi remarche mais il n'a qu'une idée en tête, que ça roule pour Benur.
Alors, il taille la route à vélo : Tour de France de 4000 km, Tour d'Europe via la Belgique, l'Allemagne, les Pays-Bas, l'Autriche…
Il rencontre sur son chemin des personnes incroyables qui viendront former l'équipe Benur, et quelle équipe !