Bee Bee
The game by the bees and for the bees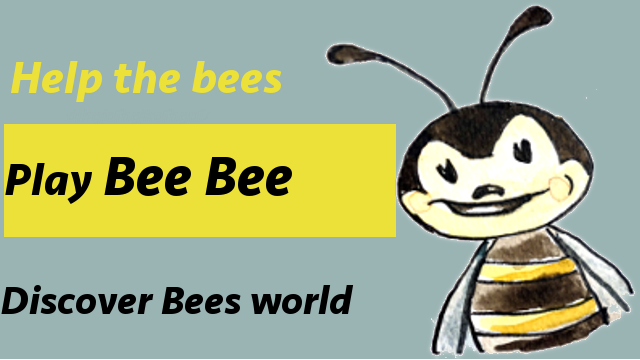 About the project
Our Projects
The Bees re in danger... newspaper are making their headlines with it. But how to act ? You are certainly now paying attention to the origin of the honey, you buy, you have eliminated pesticides from your garden, and maybe you have even build an bugs hotel.
Today, we would like to aware young generations on bees issues and You can help us ! We have created Bee Bee the game to aware the youngest to bee world
We would like to spread to widely spread the game and that the game is played by a maximum of young people.
Bee Bee, The game to discover the bees
Bee Bee is a 56 cards game. You can play from 4 years old. This is a strategy game for 2 to 4 players. Each party lasts a dozen of minutes.
The goal of the game is to develop your bee hive... but take care of the ennemy of the bees: Hornets, pesticides...
Our designer, Alice has used watercoloring technique to make a pleasant design for kids, The game has been tested with a lot of children (thanks a lot to all testers-families who helped us to fine tuned the rules and the design !)
What are the funds for?
With collected funding
34% will cover transport fees and Ulule fess
36% will finance the production of goodies
30% to send the games to schools/childcarre for free
For each box, you buy, one box is sent to a childcare structure
all goodies are produced locally in France and honey is coming from our beehives in the south west of France
About the project owner