Soutenez Bardaf !
Bardaf a besoin de vous...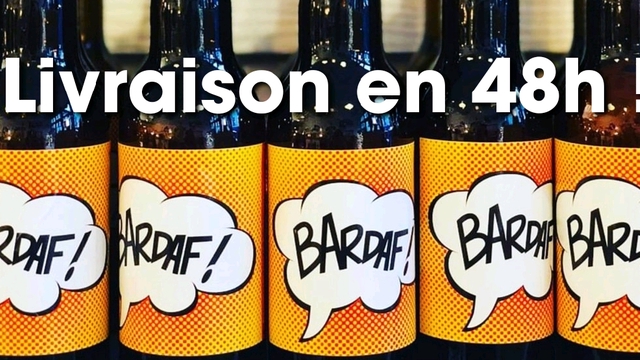 About the project
Premier objectif de 50 caisses atteint, merci à tous :) Continuez à commander jusqu'à la fin du crowdfunding et vous serez livré dans les 48h !! Chaque caisse compte, continuez à boire de la bière locale et artisanale !
Chers amis,
Vous qui connaissez, aimez ou même êtes totalement accroc à la Bardaf, nous faisons appel à votre solidarité ! Le secteur est fortement touché avec la fermeture des bars et restaurants.
En passant une pré-commande, vous nous aiderez à surmonter cette période compliquée, mais vous aiderez aussi nos partenaires, les partenaires de nos partenaires et ainsi de suite. De plus, Bardaf va reverser une partie de la somme au Samu Social de Bruxelles qui manque cruellement de moyen alors qu'ils sont en première ligne.
Pour ceux qui ne connaissent pas la Bardaf, c'est une bière artisanale naturelle produite à Bruxelles, une blonde à 8.5% aux saveurs amertume et agrume avec une rondeur à la belge.
What are the funds for?
La campagne que nous lançons va servir à payer nos fournisseurs qui souffrent aussi de la situation actuelle, et à continuer l'activité Bardaf, en espérant un prochain brassin prochainement.
Nous vous proposons simplement d'acheter en prévente une caisse de 24x33cl de Bardaf.
Tarif = 50€
Détail : 40€ coût habituel de la caisse + 10€ de frais de transport qui seront offerts au Samu Social de Bruxelles !!
About the project owner
Bardaf c'est une aventure familiale et amicale avec la volonté de se faire plaisir tout en respectant l'environnement et la culture belge.