Ball.e
The friend for children with autism
About the project

The proposed project is to create a sensory and innovative educational toy for children with autism that does not yet exist on the market. Ball.e is a touchpad ball of 55cm in diameter, which moves around and is capable of displaying images on its surface and emitting sounds. Ball.e brings to parents and specialized centers, an educational smart toy, tactile, playful and adaptive, developed specifically for children with autism.
The backwardness of France in supporting people with autism has led the Government to declare autism a National Priority in 2012.
Struck by the absence of products to meet the different needs stated below, we want to serve people with autism new technologies, which will enable them to flourish, communicate, interact and socialize depending on their capabilities.
During our research, we identified three sources of need: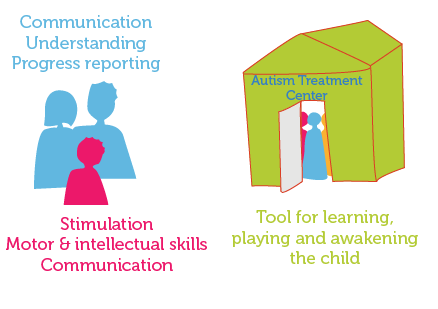 Children

, who need to be constantly stimulated to improve their motor and intellectual skills, socialization, communication; and to arouse their curiosity.

Parents

who want a product to communicate, to better understand their child and to monitor his progress.

Specialized centers

, which are looking for a tool to be used for playing, learning and awakening the child's curiosity.

Every feature of Ball.e has been developed to meet very specific needs. We therefore designed it with the following elements:
Wheels and engines, which allow mobility. Ball.e will thus be able to move around and interact with the child.
A touch screen to avoid the child having use to a keyboard and mouse: the movement is intuitive and the use is facilitated.
A sphere, a projector, and speakers to stimulate three important senses: hearing, sight and touch.
Ball.e's own intelligence, which allows Ball.e to learn from its interaction with the child and evolve by adapting its behavior to the child's.
Ball.e comes with a bracelet and a pin containing an RFID chip to recognize the child and to locate him spatially. To charge Ball.e, we have chosen an induction system.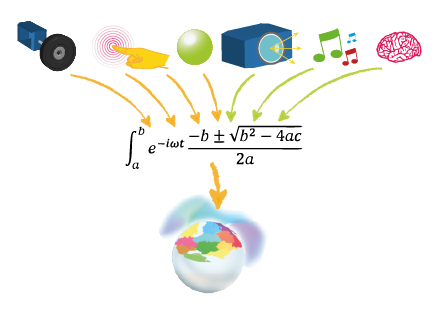 When we designed our product, we wanted Ball.e to have certain attributes:
Fun: Fun is synonymous with toys.  Unless a toy delivers well on fun, nothing else matters.  There currently is no ISO standard that provides an objective and scientific measure for "fun," but focus testing usually provides a good idea.
Child is in control:  The child controls the pace of the play.  Teddy bears stuffed with voice chips or other pieces of technology usually end up performing for the child.  Those are examples of technology automating the play.  This is the typical result when adding technology to an existing toy.  We chose to always put the child in control and make the toy a tool in the hands of the child, its use only limited by the child's imagination.
Challenging and creative:  Children seek instant gratification, but are also easily bored:  "that's all I can do with a toy." If an activity is too difficult, it will become frustrating; if it is too easy the child quickly loses interest.  Play that is challenging invites repeated use and is seen as providing more value to those who pay for the toy.
Educational:  While playing with an educational toy is fun, the learning comes for free.  This fact is not lost on parents who will often go to great lengths to direct their children towards toys that teach them something.
Grows with the child: As children grow older, they can continue to play with the same toy but in different ways.  The child discovers, masters, and enjoys different features of the same product.  This enhances the play value of the toy and often justifies the somewhat higher price of a good technology toy.
At least one truly magical feature: A toy has to have that one special feature that makes a kid go "wow."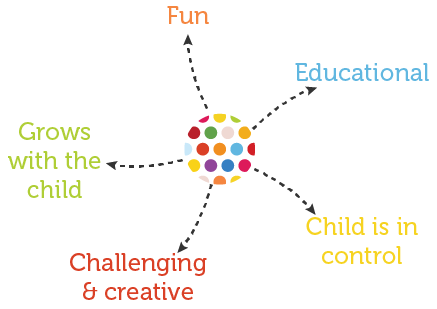 The hardware is made of the plastic ball and the engine block, which is a real computer.
The operating system will be able to launch different apps, which will be displayed on the surface of the ball. The child will be able to choose between the different apps uploaded on Ball.e
Log.e is a software freely available for download on our website that will allow parents to:
Set Ball.e up by choosing the sounds and colors it will display, the time of the day the child can play, etc.

Follow the progress made by their child

. Ball.e will generate reports to illustrate the usage statistics: favorite apps, best progress, scores, and where he had some difficulties.
Upload pictures, videos or songs that the child can play and watch on Ball.e.
Choose the apps the child will use to play and buy new apps through our online store.
Apps are the real value of our product. They follow a specific development scheme, which includes an evaluation grid, success rate, playing time, etc…
Using those variables, we will allow creating a very accurate usage report about the child's preferences and progress.
The simple design will be perfectly suited for the child's needs. Our discussions with the educational staff have highlighted the fact that different children will have different needs. We will then provide a variety of designs
The child will be able to seamlessly choose between the apps by putting his hand on top of Ball.e for a few seconds.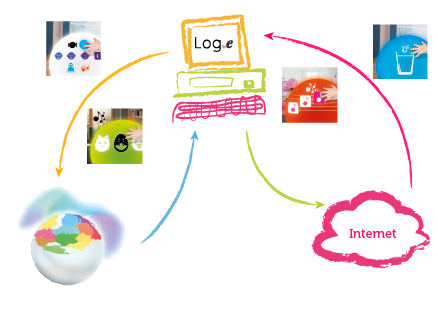 By playing with an interactive toy which adapts itself to the child behaviors we think the child will progress easily and develop his autonomy. While he is playing with a smart toy the work load of the child's carer is reduced and the communication is improved. Thanks to the acquired skills the child will have easier social interactions. 
What are the funds for?
Our project has been validated on the two following points:
We are in regular contact with three specialized centers, several psychologists and psychomotor therapists. All these experts have validated the benefits of Ball.e toward the autistic children.
Jessica France and the CFI have helped us from a technical standpoint to approve the use of different components inside Ball.e. Tests with children done with a model were positive.
We seek today to develop a functional prototype, offering all the features of Ball.e.
Based on functional analysis and specifications, we have evaluated that our first prototype development requires 4000€.
This prototype is a key step for a feasibility study and in realizing our first tests with children.
We need your support for the success of Ball.e! 
About the project owner
The Leka team consists of seven students from the School of Industrial Biology (École de Biologie Industrielle), an engineering school belonging to the Saint Louis Polytechnic Institute in Cergy, France: Maïlys Berthier, Marine Couteau, Ladislas de Toldi, Coralie Heitz, Victory Krafft, Anne-Laure Lesgourgues, Gautier Marthien. Although we are all from the same school, our team brings together expertise and complementary qualities. An eighth student motivated by our project has joined our team, it's Mickael Guerra student at the International School of Science Information Processing (Ecole Internationale des Sciences du Traitement de l'Information). Mickaël handles software development and first applications.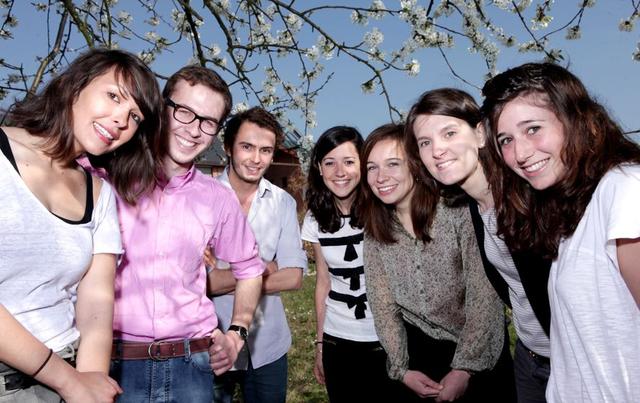 From left to right : Coralie Heitz, Ladislas de Toldi, Gautier Marthien, Anne-Laure Lesgourgues, Maïlys Berthier, Victoire Krafft et Marine Couteau - Crédit Photo : Lionel Pagès - Ville de Cergy
We are already engaged in the adventure of social entrepreneurship. In fact, we are already incubated in the Neuville sur Oise business incubator.
We have been awarded in two competitions: 
Global Social Venture Competition (GSVC) is the only international competition for students and graduates, dedicated to projects combining economic viability and social impact. Ball.e was awarded the Public Choice at the EMEA Final.
MoovJee (MoovJee) is a competition for young entrepreneurs, entrepreneurs and self-promoters from 18 to 26 years. Ball.e distinguished himself by receiving the award hope special mention.
For further information, please visit website:leka-smarttoys.com