Avant-première ASPIRATION
Projection chez UGC courant décembre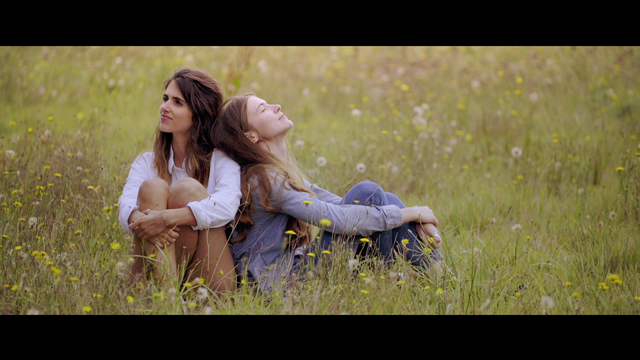 About the project
On organise une soirée privée à l'UGC pour l'avant-première du court-métrage "ASPIRATION" du réalisateur et photographe Christopher Poulain. (soirée prévue pour décembre)
Cet event s'axera autour du film et d'autres projets surprises (autres films). Cette soirée conviviale permettra d'échanger, de profiter des projections autour d'un Cocktail pour passer un bon moment tous ensemble.
L'événement sera libre. Non payant.
Film : ASPIRATION Écrit et réalisé par Christopher Poulain avec Aurore Planas Maylis de Poncins et Jean-Pierre Lavoignat Image Frederic Di Meo Image drone Jean-Lionel Wark Son Laure Bretillon Montage Eric Vallée Musique Schweitzer Thomas Scripte Déborah Queiros
Synopsis : Lee prend sa voiture, seule, le regard effrayé, absorbée par ses pensées. Soudain, au milieu de nulle part, en pleine campagne, elle voit une femme qu'elle semble connaître. Elle s'arrête brusquement. Très vite, la rencontre avec cette femme mystérieuse laisse place à une atmosphère malsaine, oppressante. Une perversité qui sème le trouble avec la réalité.
What are the funds for?
Le financement servira à financer la salle de projection (UGC) et un cocktail de qualité.
About the project owner
On vous invite à vous rendre sur mon site : www.christopherpoulain.com
Amoureux inconditionnel du cinéma, Christopher Poulain apprivoise la photographie instinctivement comme son travail de réalisateur. Cet artiste émergent concède l'unique liberté à ses protagonistes de désigner un lieu qu'ils affectionnent, proche de leur environnement. L'œil averti du réalisateur prend naturellement le dessus. La mise en scène se précise, il compose la lumière, un fragment dans le décor le captive, un détail définit le cadre d'une esthétique harmonieuse proche de sa perfection. Le personnage devient acteur malgré lui de ses émotions, de sa vision.
Christopher Poulain a cette facilité de déceler avec justesse les traits de caractère des personnes. En les filmant, il s'en amuse à sa convenance. Il s'empare de ces visages, les révèle ou se les réapproprie en transmettant sa perception. Il joue avec les émotions, la sensibilité, les faces cachées, l'urbanisme, le suggestif. Il expose le monde ordinaire, tel qu'il se plait à le voir. Des femmes qui manifestent une certaine pureté et une fragilité perceptible. Parfois, la douceur de ses personnages s'oppose avec des décors plus bruts, des imperfections amenant à une harmonie idéale.
FAQ
If you still have an unanswered question, feel free to ask the project owner directly.