Au Plan K 40
Concert photos book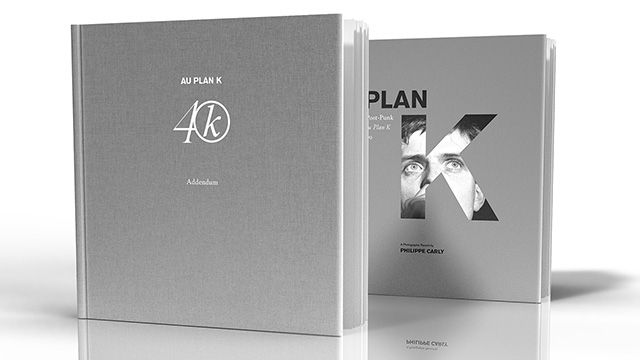 About the project
La Raffinerie was a Brussels concert venue. Between 1979 and 1986 it acted as a magnet for the "new wave" avant-garde cream of the crop: Echo and the Bunnymen, A Certain Ratio, Eyeless in Gaza, Birthday Party, Joy Division and so many more. Two years ago I devoted a big, massive book to the place, crowdfunded here on Ulule.
I now seek to fund a second book featuring what, for various reasons, was lacking in the first one.
40 years after the Raffinerie du Plan K opened (for concerts),
40 years after the two legendary concerts by Joy Division;
what better time is there to publish a follow-up edition to the first volume of "Au Plan K"?
This would not, however, be justified if there was no new interesting – essential, I'd say -content for people that already bought "Au Plan K". What qualifies as "new"?
photos that I had missed (some of which are in colour!!!)
incredible posters that I could not include due to space
new recollections
documents that show how the place functioned and how things were run back then and
one of the very few interviews of Annik Honoré (by Philippe Cornet)
In a word, rich and interesting complementary material that is indispensable for all owners of "Au Plan K". This addendum will be a separate book of the same size (30 x 30 cm), in the same quality and with the same look and feel as the first as its illustrious predecessor (layout, paper, B/W photos and two tones). There will just be fewer pages and it will cost considerably less.
It is worth noting that this edition will be strictly reserved to participants of this crowdfunding. It will not be available in shops nor through me. We will only ever print the number that are ordered here.
If you are interested, it's now or never.
A private release party will be organised inside the Raffinerie on January 17, 2020 – the 40th anniversary of Joy Division's second concert there. For you, this could be a unique opportunity to re-visit the venue in which we lived through so many exceptional experiences. We will talk about the "good old days" and I will sign your copy of the book.
All while listening to music that is 100% Plan K with our friend Phil Blackmarquis at the turntables.
For those who choose the release party option, I offer a truly unique opportunity to grab the last 10 Au Plan K limited edition copies (numbers 89 to 98)! (very last item on the list)
#auplanktheaddendum #auplank40 #auplankthebook
What are the funds for?
The financing will be used to:
produce the book,
produce rewards,
reimburse the costs involved,
pay for licenses,
pay for the translation,
pay for the retouching,
organise the release party.
About the project owner
I have been taking concert photos since the mid-70s, essentially for Belgian media but also for outlets in France, Italy, the US, UK and on the web. I have also held several exhibitions and signed a number of books about music, corporate life and travel. The passion for photography never left me, and I remain particularly interested in capturing the emotion and madness of live performances. I still continue to update the www.newwavephotos.com website that I have devoted to my concert photos.
But now I would like to confine traces of all these photos and their relevant memories to posterity.