Asterion
A Japanese animated TV series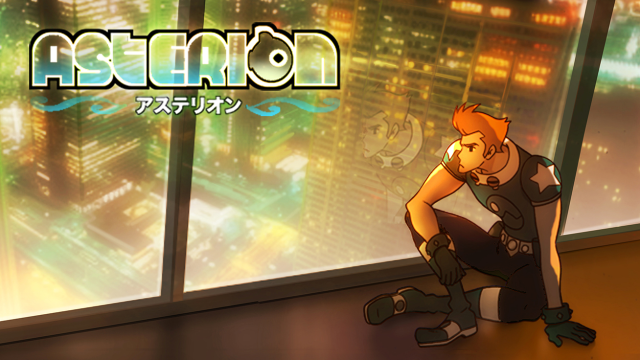 About the project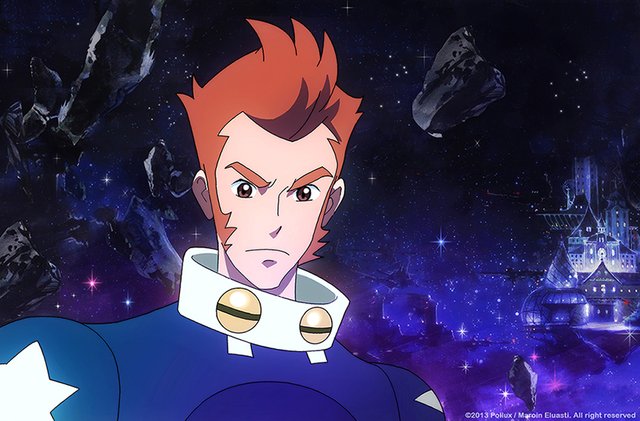 Story
In the year 2172, young Kameo is a cook aboard an amazing spaceship named Eratos. With his sister and the rest of the team, Kameo is looking for Asterion, a legendary fish, reportedly able to grant 4 wishes. This expedition is lead and financed, by Fishmann, a retired superstar Boxball player.
 Aboard the Eratos, the 4 humans and a robot are not fully convinced the magical fish is for real. But all of them do have wishes to be granted. And their rivalry with a ruthless pirate named Barbozza make their quest for Asterion even more exciting.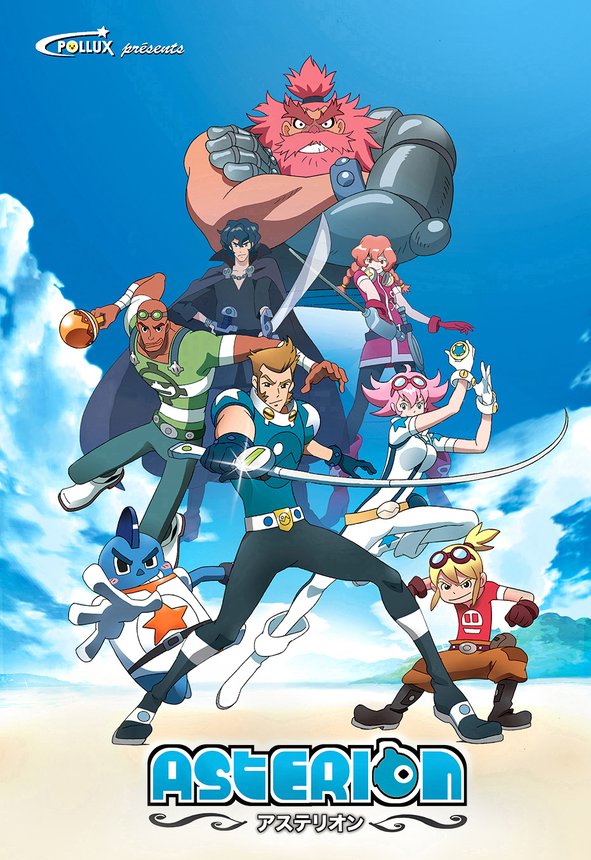 What are the funds for?
Concept
Originally developed as a comic-book, this epic saga has quickly evolved into a concept for a big action-adventure TV series. Albeit one we would control and nurture according to our special tastes. These tastes come straight from the 70's 80's and 2000's. A time where France, Japan and USA have collaborated, to create what I consider masterpieces of animation, such as Thundercats, Ulysses 31, The mysterious cities of gold, , Transformers...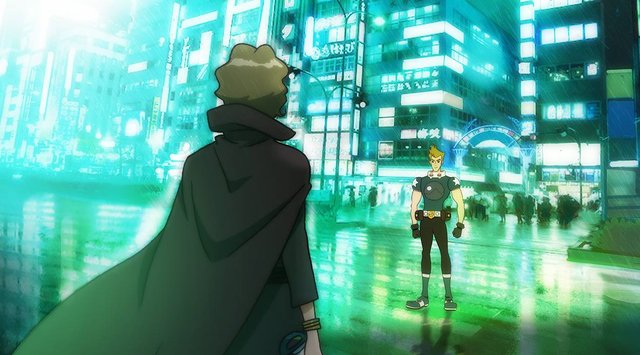 Creative staff
Here is the Japanese team, who has agreed to come on-board (provided a budget is in place):
Yasuhiro Irie ( 入江 泰浩 ) Director of Fullmetal Alchemist: Brotherhood
J.C Staff  ( 株式会社ジェー・シー・スタッフ) This famous and prolific production company (Nodame Cantabile, Nabari no O, Honey and clover, Slayers, Bakuman, Hatsukoi limited) is willing to work with us because their favorite background designer, Kobayashi-san, is very excited about Asterion. Our short pilot would greatly benefit from their powerful production team and pool of talented artists.
Yapiko Animation Recently launched in Tokyo, this talent agency aims to be a bridge between France and Japan. Among their Japanese artists willing to work internationally, Hiroshi Shimizu (Mononoke hime, Porco Rosso, Samurai champloo, FLCL...) fell in love with Asterion. He will be our chara-designer and chief animator.
Shichiro Kobayashi (小林 七郎) Art director and background designer on all-times classics like Treasure Island, Cobra, Ulysses 31, The castle of Cagliostro, Golgo 13, Berserk or Touch.
Hiromasa Ogura (小倉 宏昌) Background artist and art director on Akira, Ghost in the shell, Last exil, Ninja scroll, Cat's eye and Patlabor (the movie).
Kazuo Terada (寺田 和男) Director and story-boarder on various DIC hits, such as Ulysses 31, Jayce and the wheeled warriors, The littles or MASK, Gargoyles...
Color board for Astérion by Shichiro Kobayashi (Rémi, Treasure island, Cobra, Ulysse 31,  The castle of Cagliostro, Ashita no joe 2,  Golgo 13, Bersek, Touch...)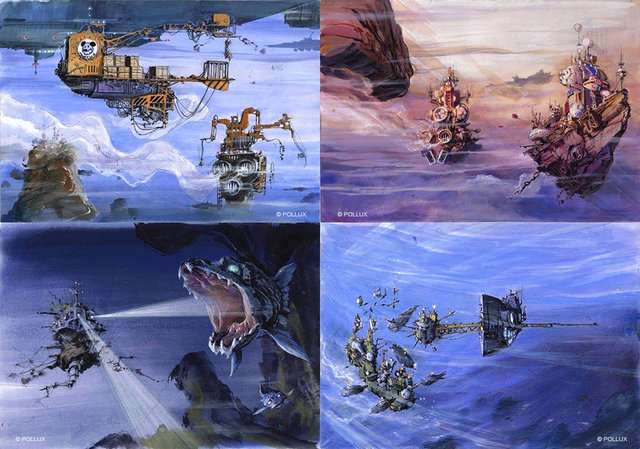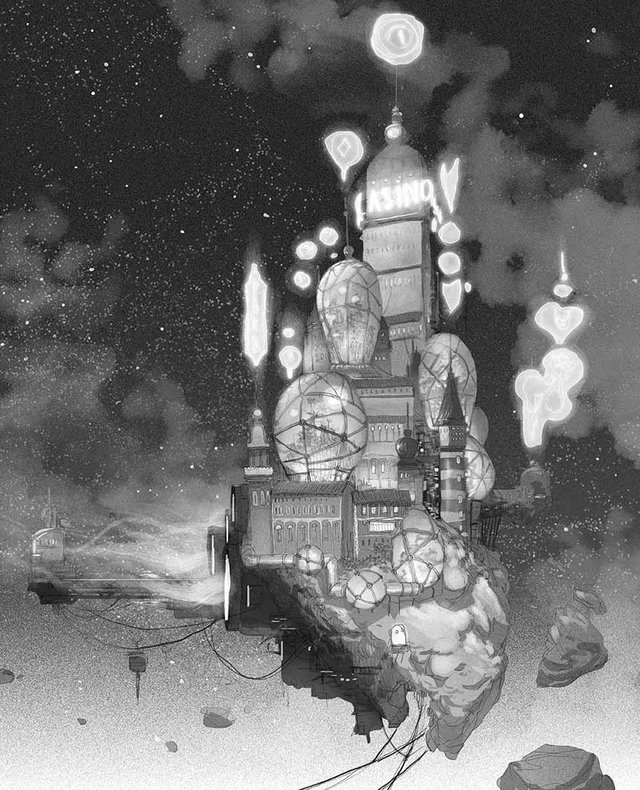 With the wild dream of recreating -30 years later- this rich, fulfilling artistic international-Japanese collaboration, I have packed my drawings and concepts and took a plane for Tokyo.
There, I have met a selection of artists that I have admired my whole life. Ultra-talented people who have worked on TV shows such as Dragon Ball Z, One peace, Naruto, Space Cobra, Meitantei Holmes, Thundercats, Transformers.
In Tokyo, I had the wonderful surprise of seeing that this potential Japanese team was warming up to my characters and story. And that they were willing to join me, to create a short pilot, and show the world what Asterion would look like on a TV screen.
But, of course, an animated trailer costs money, and that is why I am here on Ulule.
My company does exist (http://www.pollux-animation.com/ ) and it can easily supervise a co-production between France and Japan but... nobody should work for free.
Mira (Kameo's sister): chara-design by Hiroshi Shimizu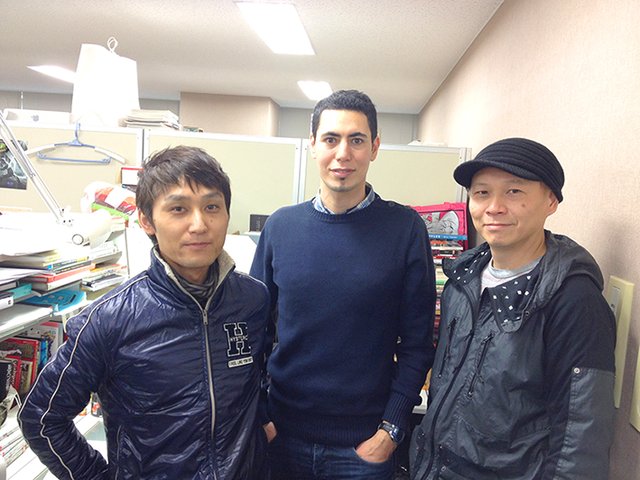 From left to right: Takeshi Koike (Director/ key animator of Afro samourai, redline, Kill bill…) Maroin Eluasti, Hiroshi Shimizu (key animator of Mononoke hime, Porco Rosso, Samurai champloo, FLCL...)
Fishmann by Shimizu-san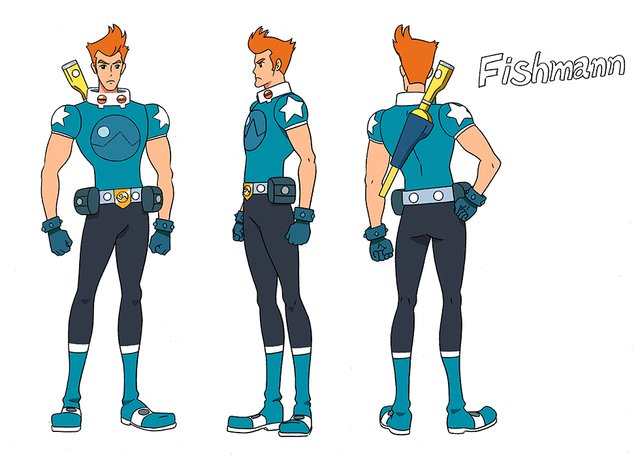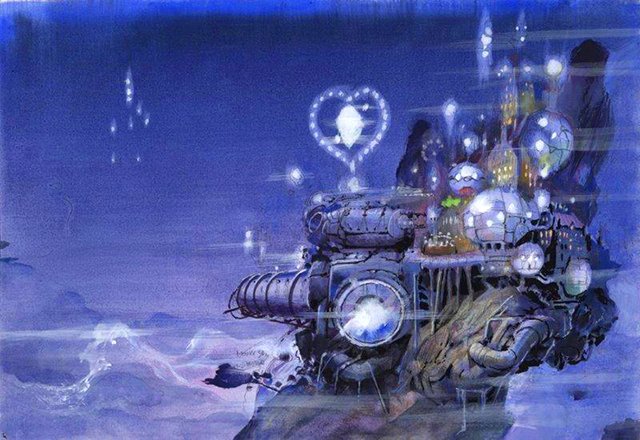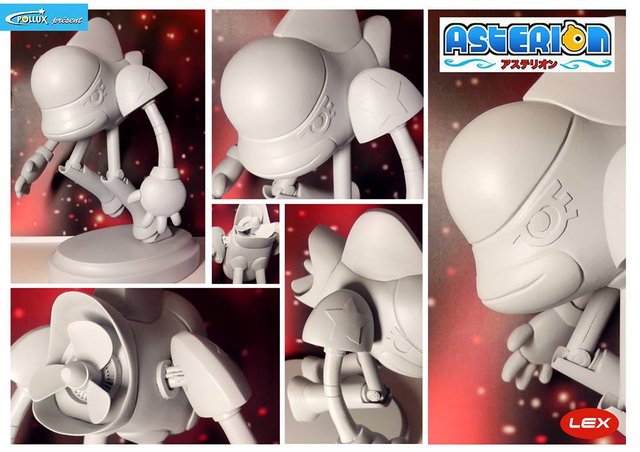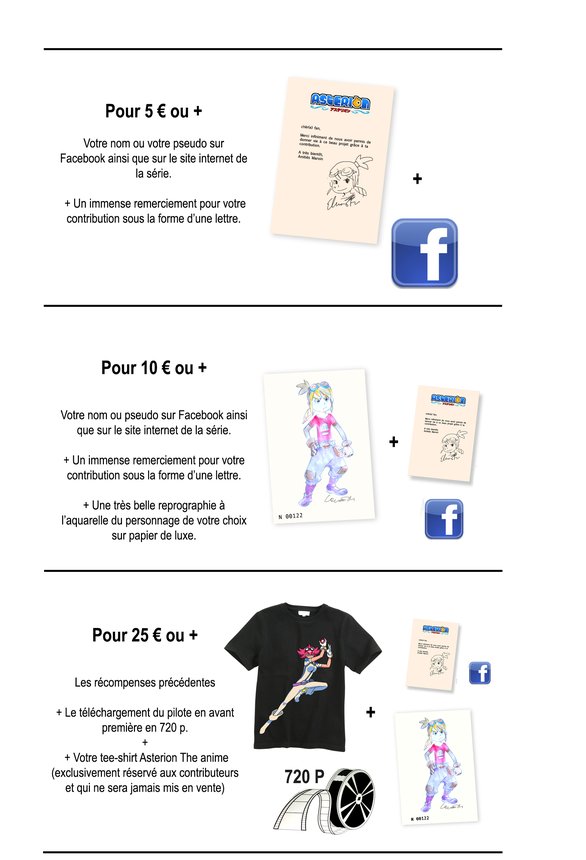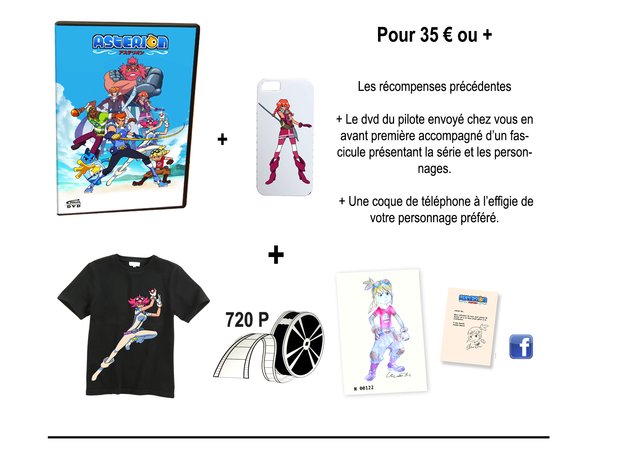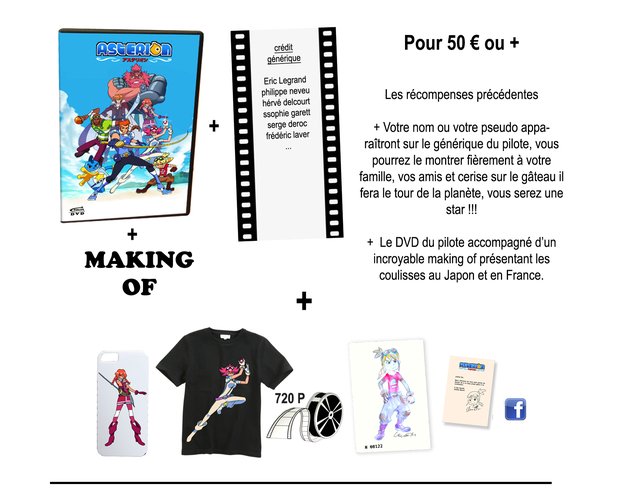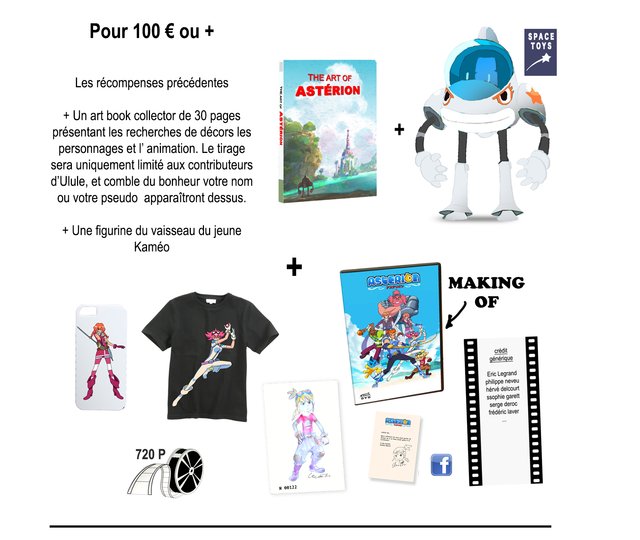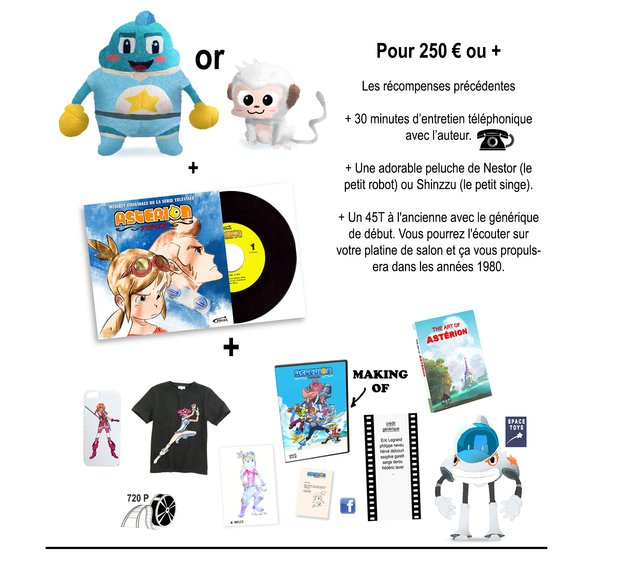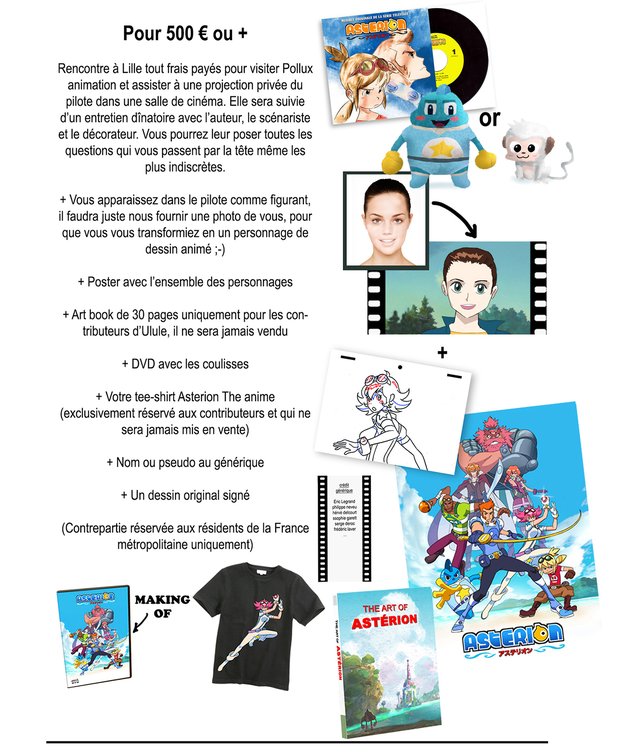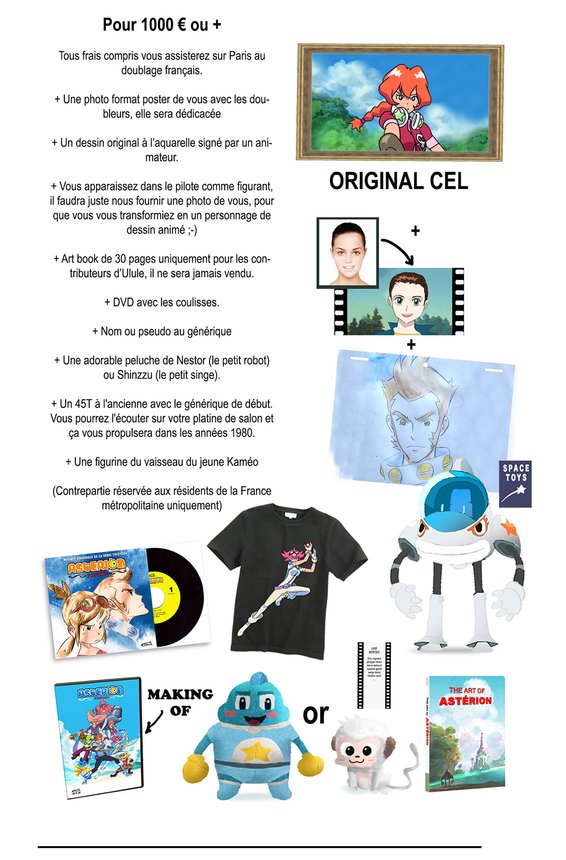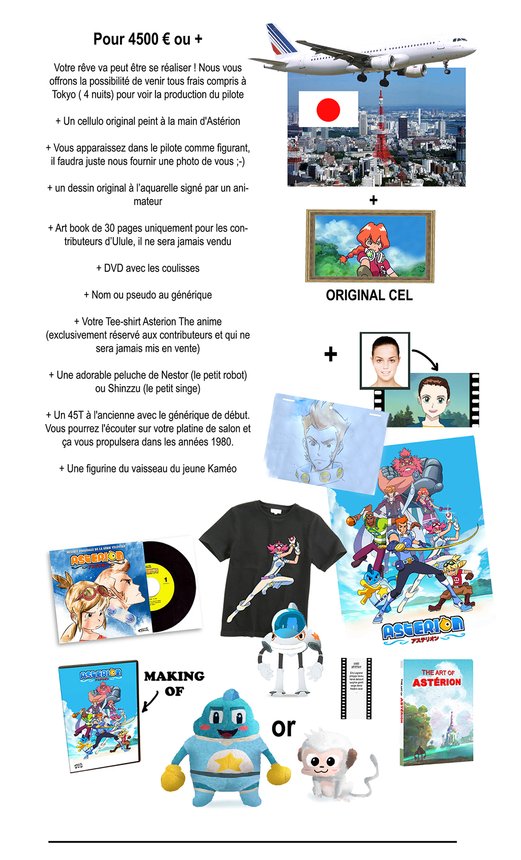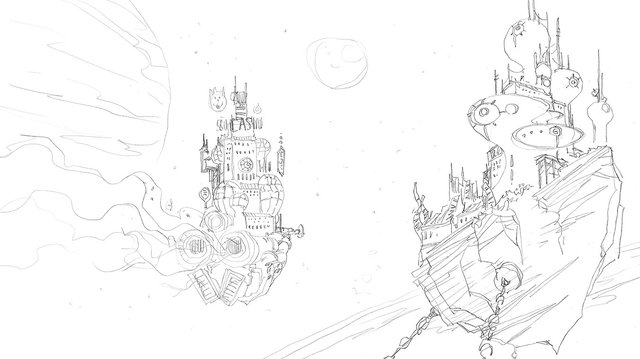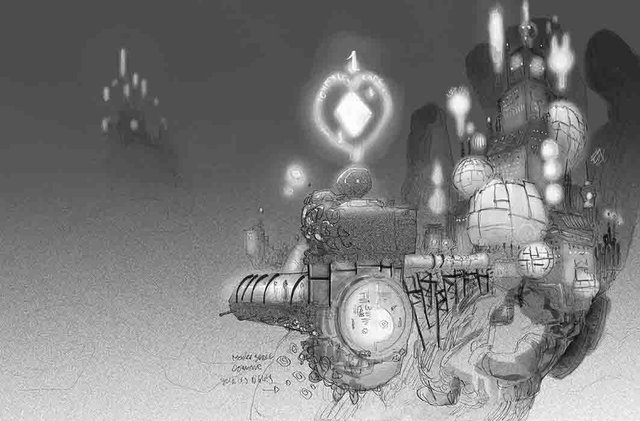 What will this crowdfunding achieve?
A different idea of a co-produced 
Asterion is a concept I have created and developed (with the help of 2 French friends. One for the backgrounds, the other for the story). My desire for a co-production has nothing to do with cheap, greedy out-sourcing in Tokyo. I want Asterion to be a real teamwork, bringing the best of both worlds.
On top of its artistic values, Japan is also the country where strong story lines, with solid, evolving plots still exist (no doubt, an influence of their manga) in animated TV series. In short, in animation, artistically and narratively, Japan rules!
Made in France/International
-Scripts
.
-Original chara-design and backgrounds.
- Original storyboard
.
- 3D FX, sound FX, music and French/English voices.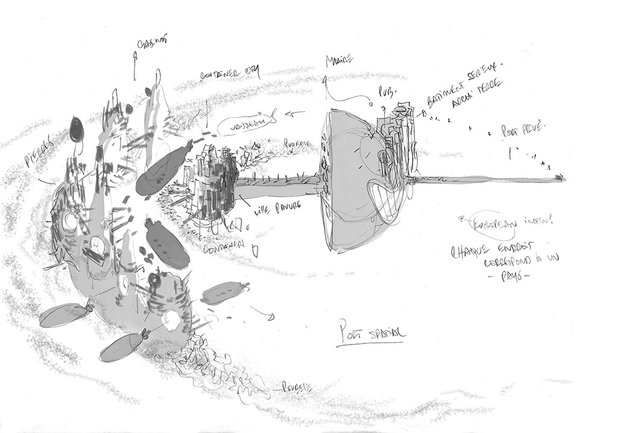 Made in Japan
- Simplification of the original design
- Characters design-turn-around (3 positions)
- Final storyboard
- Layouts (black & white backgrounds + characters' posing)
- Backgrounds coloring
‐ Animation
- Japanese voices
Horus by Shimizu-san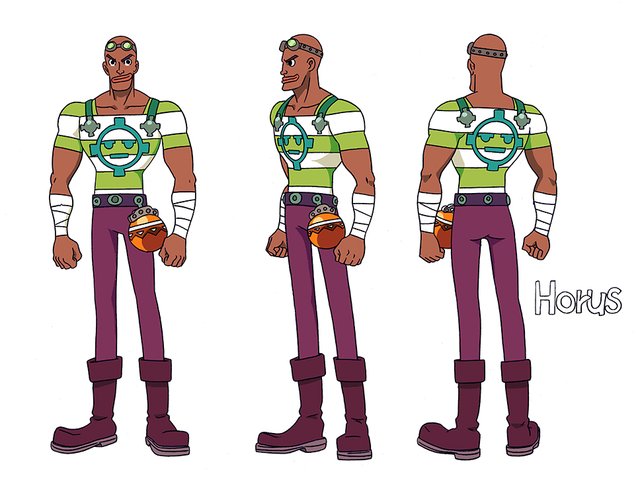 16,000 euros and then what? 
Even though we have big dreams regarding Asterion, it probably pays to start small.
With 16 000 euros, our japanese team will be able to produce a terrific 1.30 minute-long teaser. Enough to show our audience and international TV investors what we are aiming at original  version with english subtitles. Obviously, we are hoping for a higher amount. If we indeed reach a bigger budget, we could start developing a videogame, and boost our teaser to 3 minutes. We could also add a full US version of this trailer (30 000 euros) . With 60 000 euros, we could produce 6 min of animation and attend international TV markets, such as MIP TV or Comic Con . If Ulule's crowdfunding would –miraculously-reach 120 000 euros, then we will produce a full pilot (the first of a 13 episodes x 26 minutes series) and work with famous musicians.

But we are not there yet...
Next to me, Hiromasa Ogura (Ghost in the shell's art director and lead background designer) in his workshop.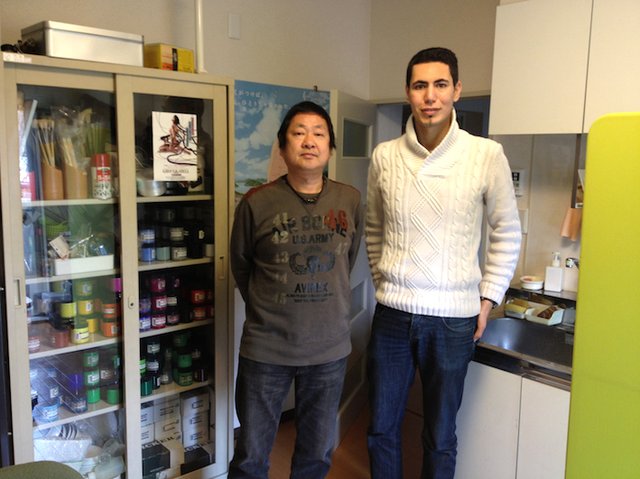 Ulule and me 
Last year
I have successfully used this great crowdfunding platform to finance the self-publication of a massive book about (what else?) French-American-Japanese cartoons.
Released shortly before Christmas 2012, our book is a slow-burn hit (2nd reprint of 3000 copies) available in most French bookstores.
This year, I am hoping to repeat –with your collaboration-this success story, and create the first animated images of Asterion.
Thank you for reading this text. If you like what you see on this page, I am pretty sure you will love what remains to be created between International and Japan.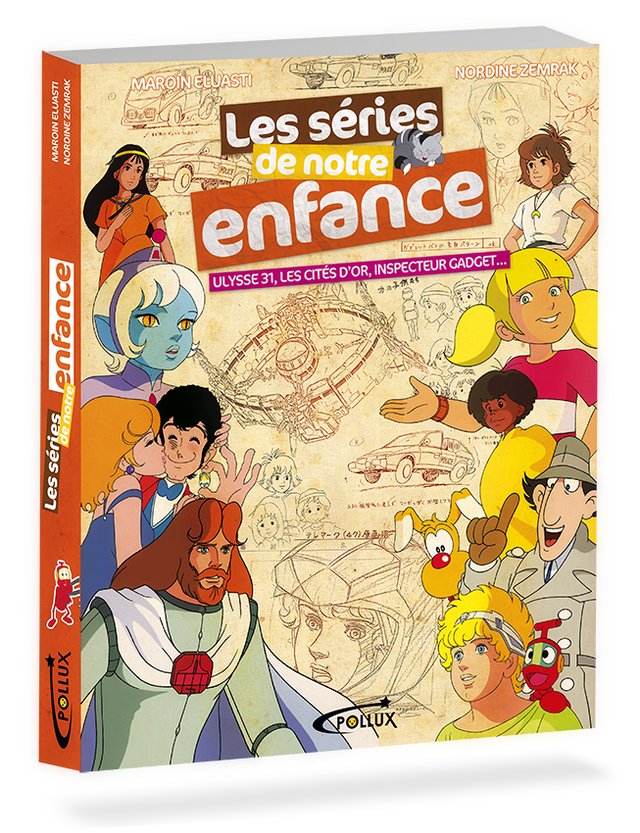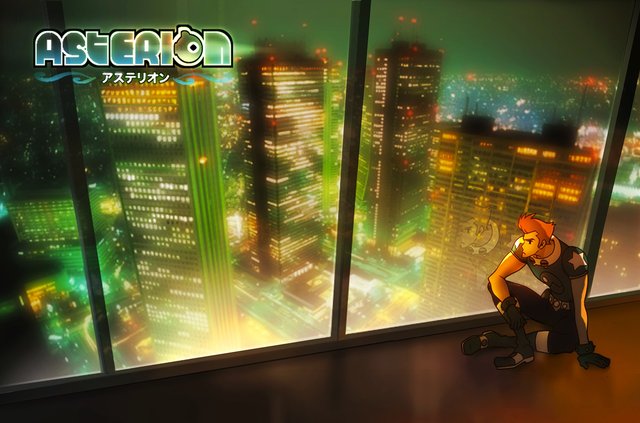 About the project owner
About the author

Bonjour ! My name is Maroin. I am French artist who has been working in animation and comic-books for 15 years. In 2013, I have decided to develop my own animated space-opera, with a strong japanim flavor to it.
Please, read the text below, to see what we have achieved so far, and what needs to be done –maybe with your help-now.
Kameo: chara-design by Hiroshi Shimizu