As Dust Alights
Part one of a multiple artist's book from the Himalayas, made by V.D. (WILDERNESS Self-publishing Project)
About the project
"Then – and this is exactly when VD's inclusive vision works its magic – comes a picture of a terrapin in a filthy, broken bowl. This is poetry and antipoetry(...). Everything that a consumer-driven society obsessed by perfection would find depressing and cheap and ugly and sad is made beautiful in its unbeauty. This is VD's great achievement and his great love."

Max Houghton - foto8 magazine (about Beyond History photo book)

After my first photo book Beyond History (Havana 1998-2006), nominated as a Finalist for the Best Book of the Year in the RIP d'Arles 2009, and my "Cuban period", I have been exploring new territories in the Himalayas. Moving to Nepal with my small family, I tried to settle down for one year and take my time to live for a new book. Letting go... A new experience arose from a different energy, by walking with a quiet and strong empathy for common things, natural and spiritual elements. Skies, rivers, feathers and stones, rubbish, trees, horses and dust! Same breath. No difference. Again, I totally embraced this new world, fascinated.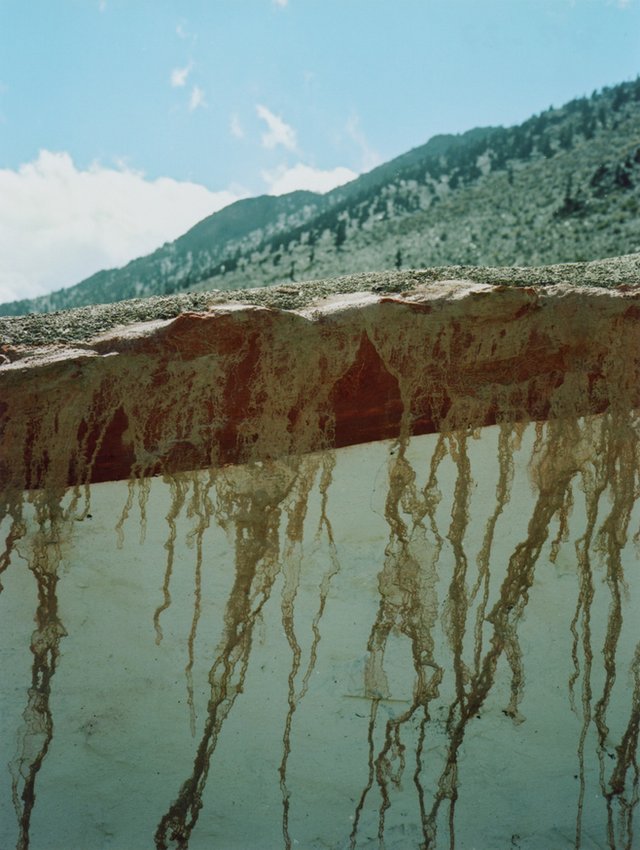 After three years of images, I am now ready for this series offive different artist's books I want to self-publish from that period, arranging and rearranging the material inside, as pure installations. Five variants of the same experience. A big challenge! Keep the Zen....
Collecting money to print exactly what I want is the deal. And I want a multiple-book. I believe different books is the ideal venue for my practice with this body of work from the Himalayas. And it is only with your help and your pre-orders that I will be able to launch the WILDERNESS Self-publishing Project (with Daniel Piaggio S.) and make this first piece of the puzzle physical by the beginning of May 2013.
Thank you for supporting my work and my energy! Take care of yourself and don't forget to breathe.
-Vincent Delbrouck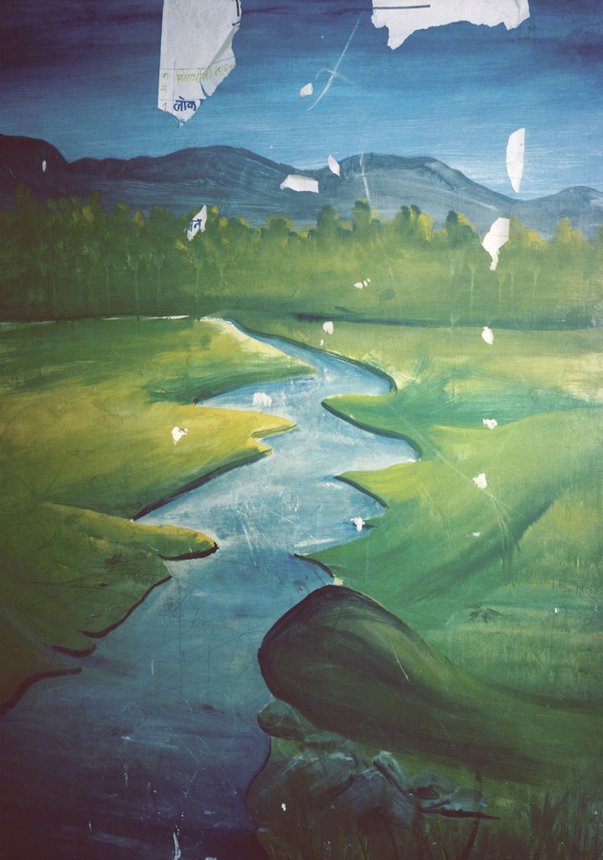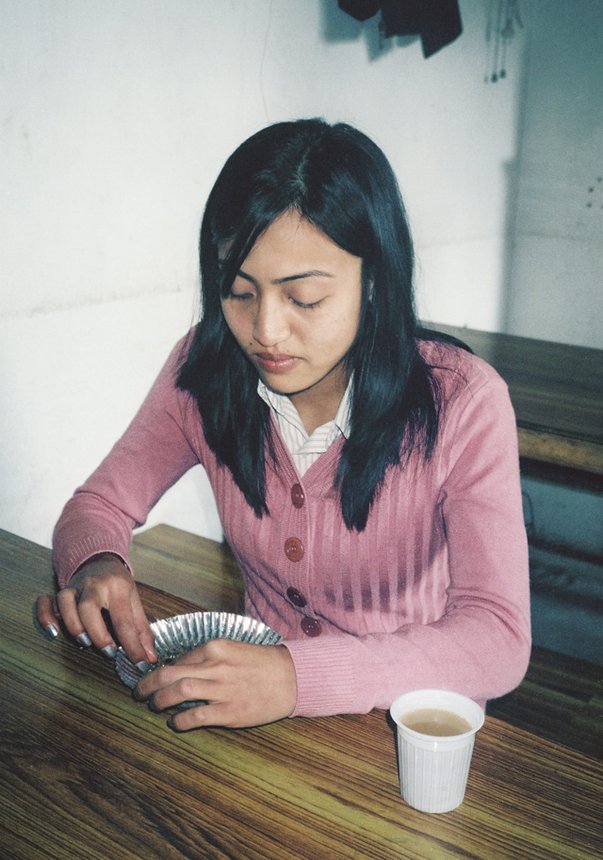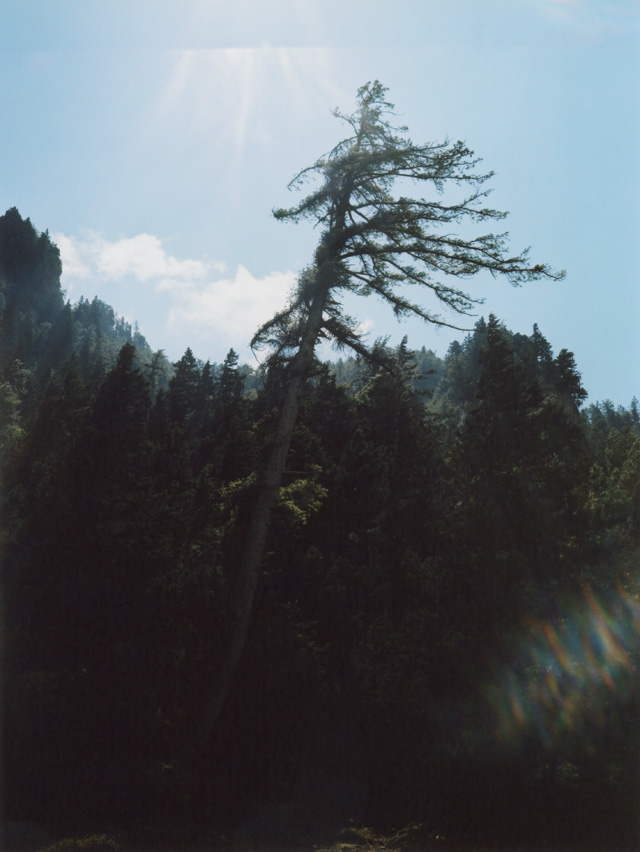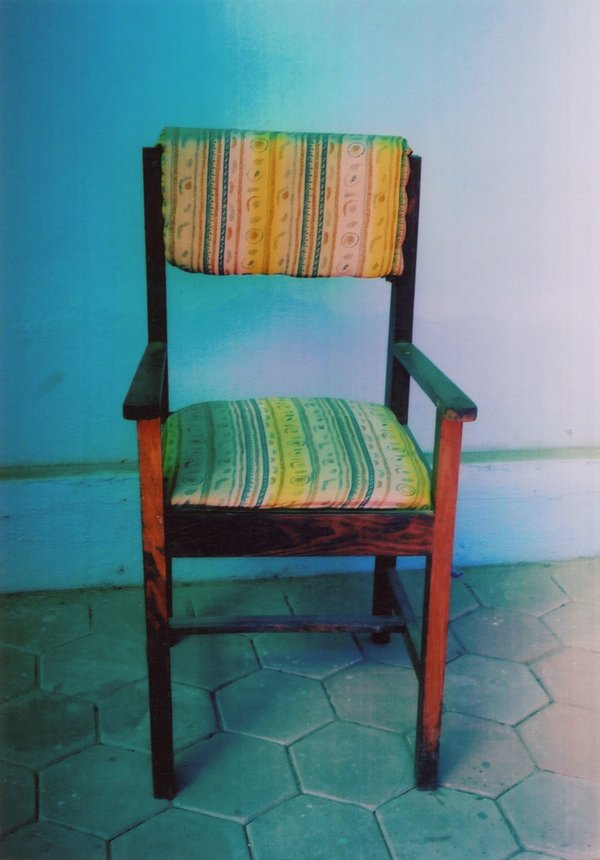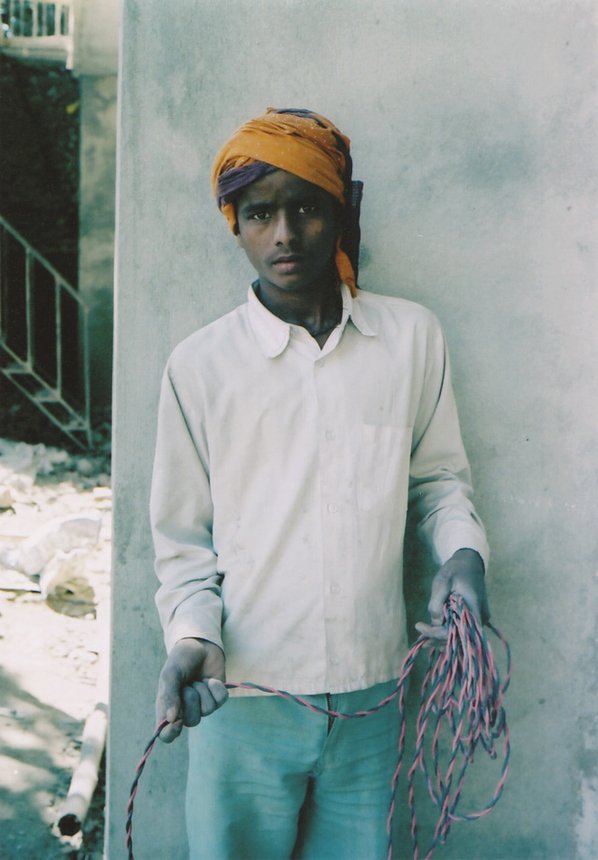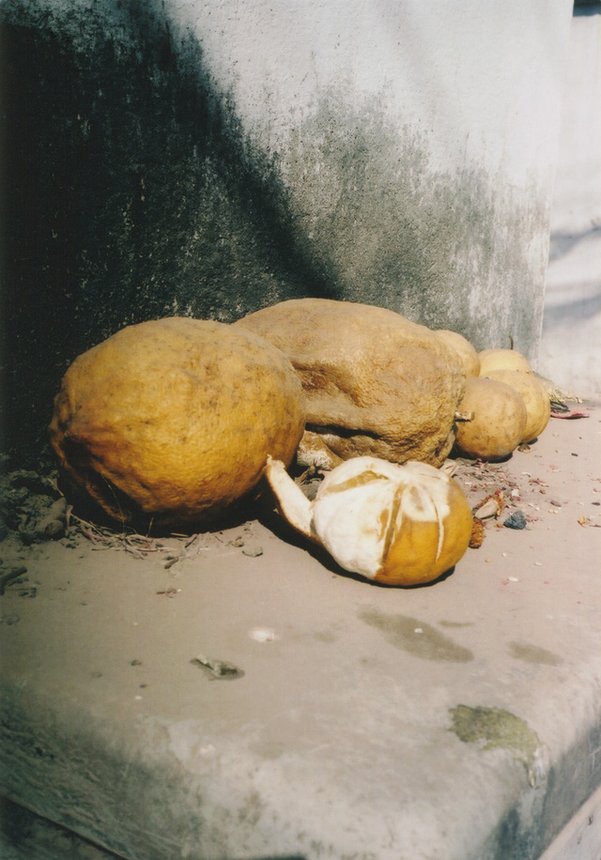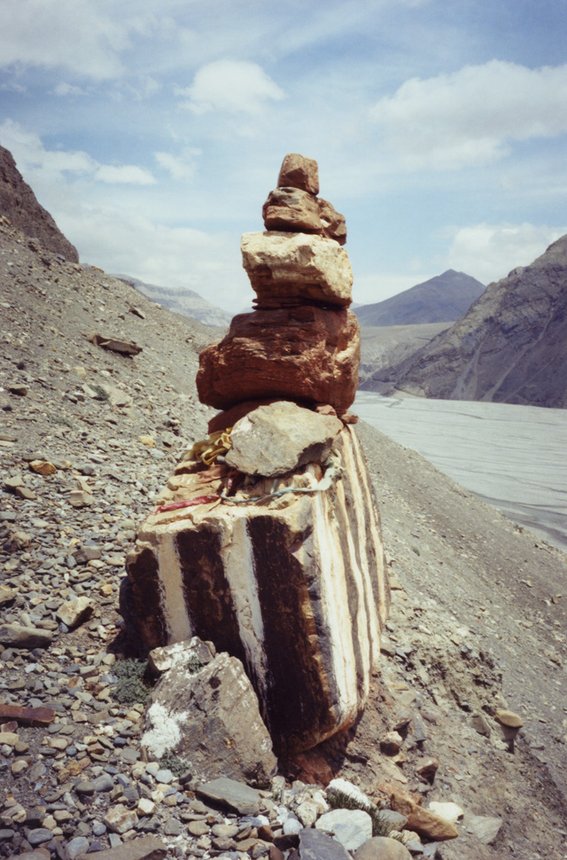 About the book:
"This is not documentary. It is much more exciting to see this book as a cinematic haiku, or a photographic and poetic short story, amazed by the intensity and grace of the moment, far beyond memory. Photography has many interesting links with literature, to observe, describe and depict. The recently deceased American photographer Larry Sultan compared his own practice as a photographer with this of Raymond Carver whose short stories had his admiration: 'You think, "he's seen this," but he's taking that moment of observation and letting it go, giving it some wings, following it, rather than nailing it. You're riffing off of reality.' "

Inge Henneman - DWB poetry magazine (about As Dust Alights book project)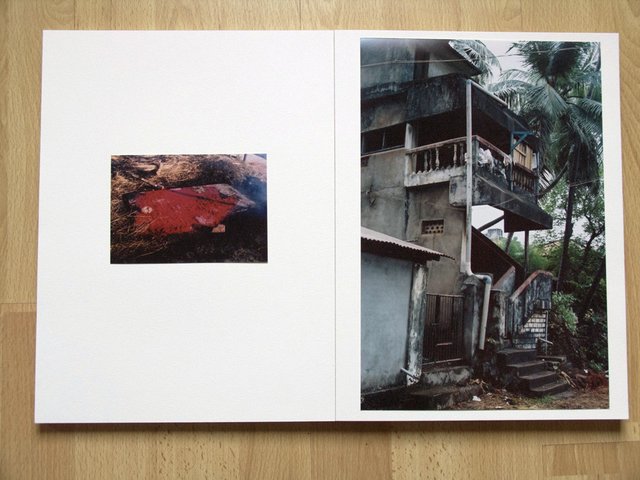 A book is a very intuitive process for me, the kind of "never ending love story", always tuned to the mood of the moment, and constantly remade. Like an improvisation or a sand mandala. If I don't record it, it will be destroyed. I have always been searching for the illusory "perfect" unique book, which is in contradiction to the way I am functioning. That's why I finally decided to make not only one book but 5 different books like 5 different installations made up of small prints I have in my boxes.
As dust alights will be the first, then will come Some Windy Trees, and two other photobooks. The last volume could be just written poetry from my notebooks. Five variants, five elements like in the Tibetan Bön tradition: Earth, Water, Fire, Air and Space.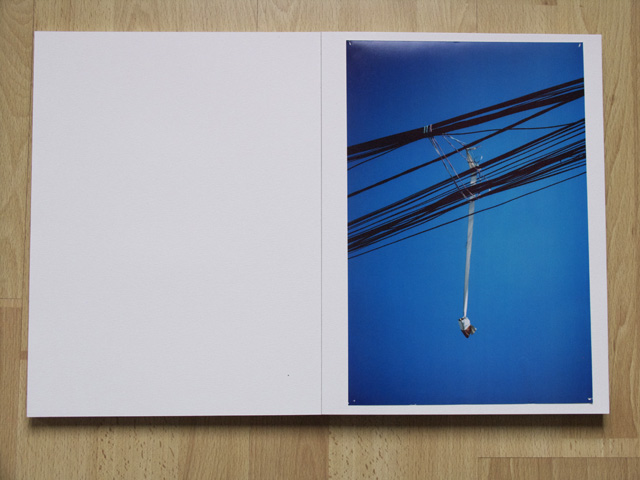 All the books should keep the same size and same concept for the personalised covers. Only the content and sequencing will change inside, creating different style of interconnections and double pages as paintings inspired by the period of creation.
By arranging and rearranging my photographs in various edits and contexts, I can reveal their elasticity and remind of the possibility for new meanings later down the road. I can jump in my arborescences freely. Happy to share this constant vibration.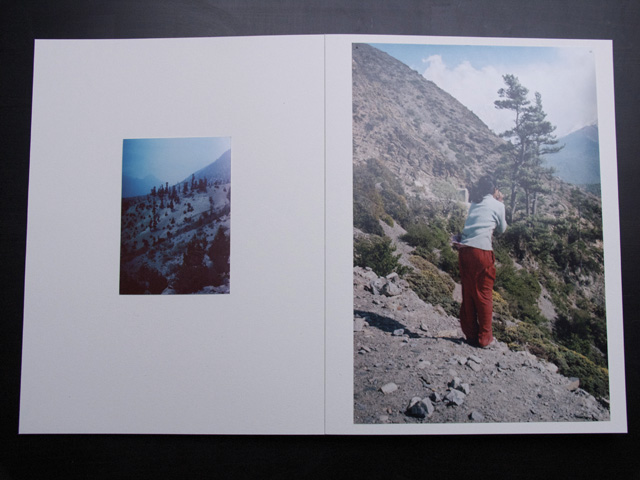 Inside, everything is worth a picture, how trivial and ordinary it can be: rare portraits of human beings or animals can cohabit with objects, colors, and natural elements. This is a new kind of "Arte Povera". My topics are very basic, shot from an unprivileged position and striving to cover the spectrum of my experiences. This is antipoetry.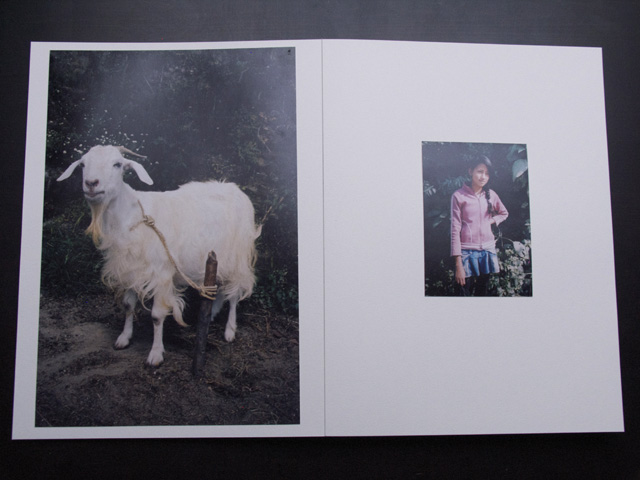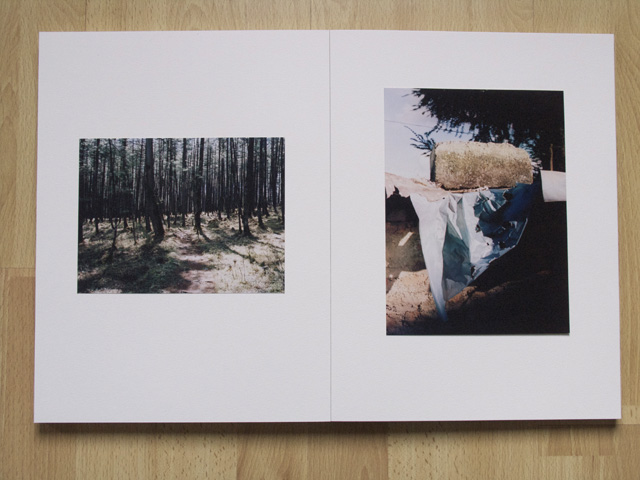 The specifications for this book are as followed:
Full color

56 pages, 240 x 320 mm (9,4 x 12,6")

Design : V.D. and

Philippe Koeune

at Valley the Valley

Unique cover: cardboard, 300 gm2 with red marker (handwritten)

200 signed, dated and numbered limited editions, including 30 copies coming with 2 loose original images, all slipped into a very special V.D. silk Tibetan book-pouch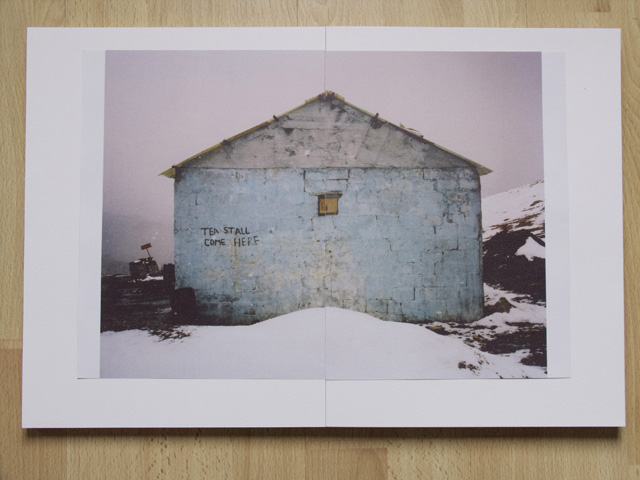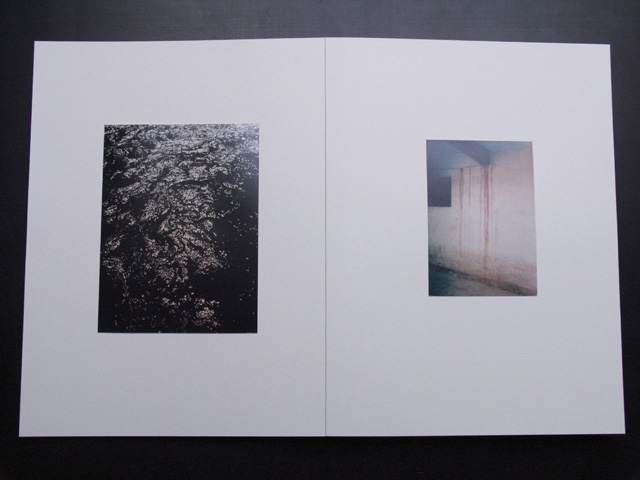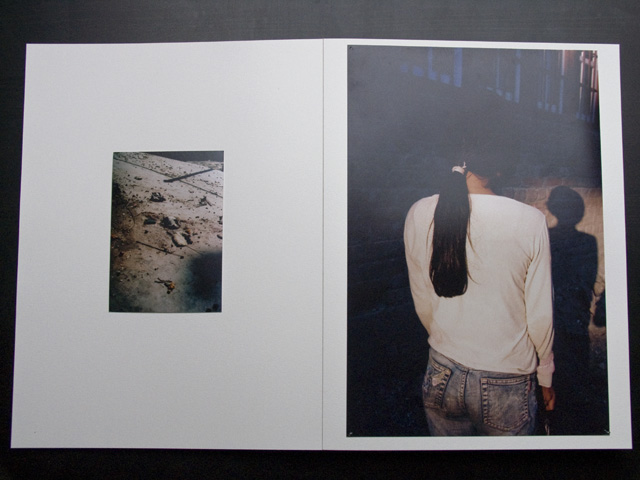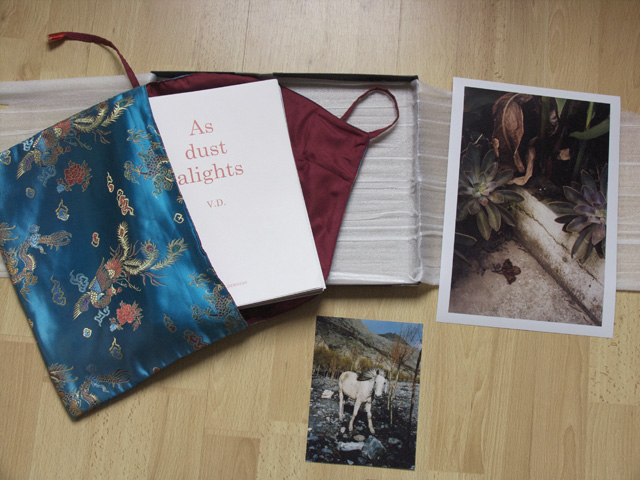 Book launch at Tipi bookshop (Andrea Copetti), Brussels:
If the book reaches its goal, it will be launched on the 2nd of May 2013 for the opening of the new super Tipi bookshop in Saint-Gilles (Brussels). Pick up your copy there and make it signed or have it shipped to you soon after the opening day.
!!! New Daniel Piaggio Strandlund (WILDERNESS) photo book Té de Reina will be launched on the same day. Come and discover his beautiful work and take your copy!
And meet the owner of the place, Andrea Copetti, the most incredible and passionate guy I know in the photobooks world.
Signing session: Thursday 2nd of May 2013 at 19:00h. Welcome!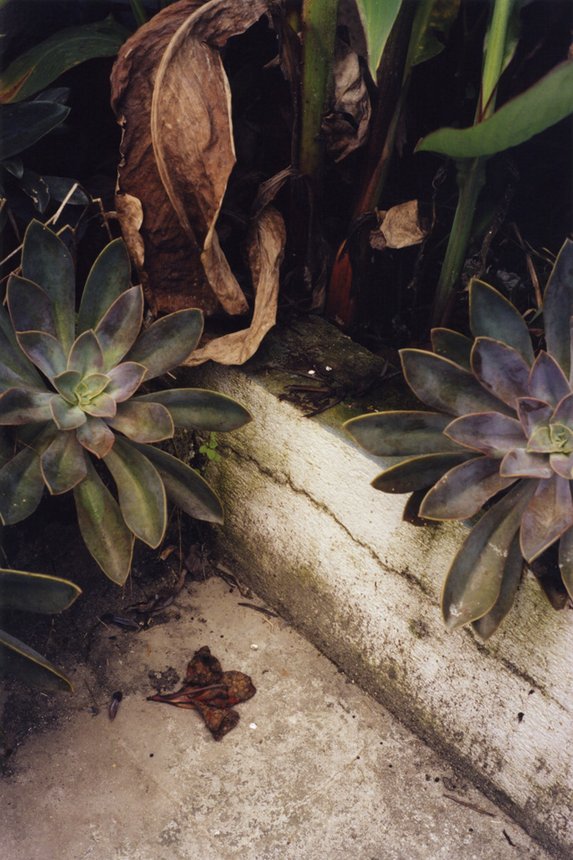 ​
As dust alights has been exhibited at the following shows:
2013 Autofiction - Comme la poussière se pose, Contretype, Brussels, Belgium. (solo show)
2012 Autofiction, PhotoforumPasquArt, Biel/Bienne, Switzerland. (solo show)
2012 V.D., Third Floor Gallery, Cardiff, UK. (solo show)
2011 As dust alights, 3rd Dali International Photo Festival, China. (collective show)
2011 Finisterre. Jonge fotografie in België, FotoMuseum Antwerpen, Belgium. (collective show)
2011 Nofound to New Documents #1, Viktor Wynd Fine Art, London, UK. (collective show)
V.D. solo show at PhotoforumPasquArt from Vincent Delbrouck on Vimeo.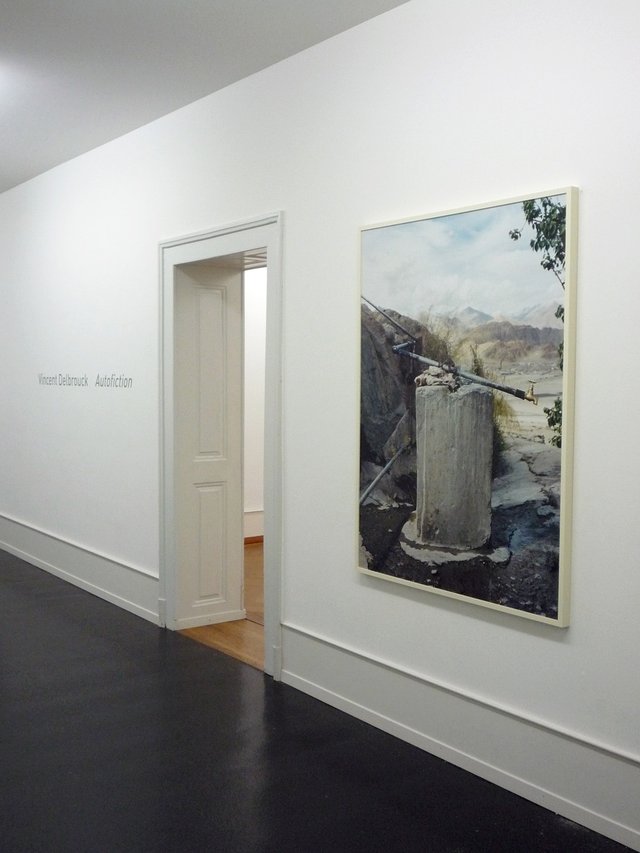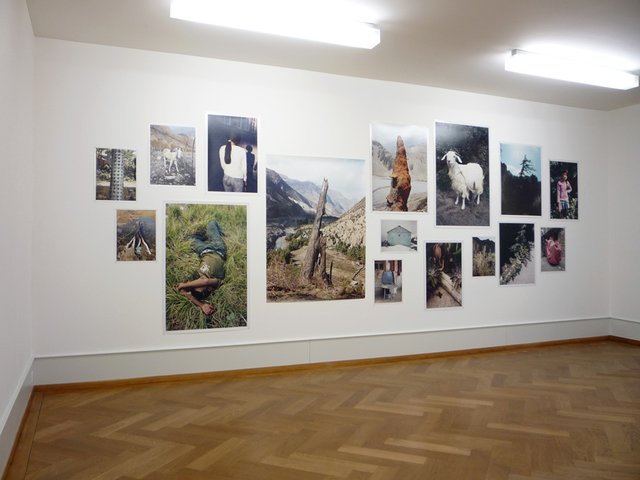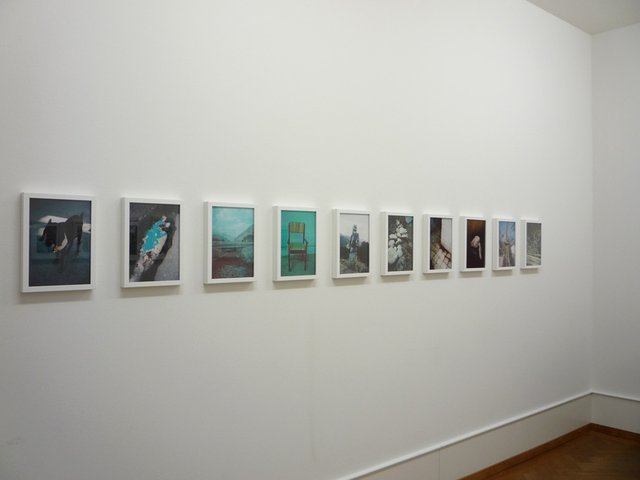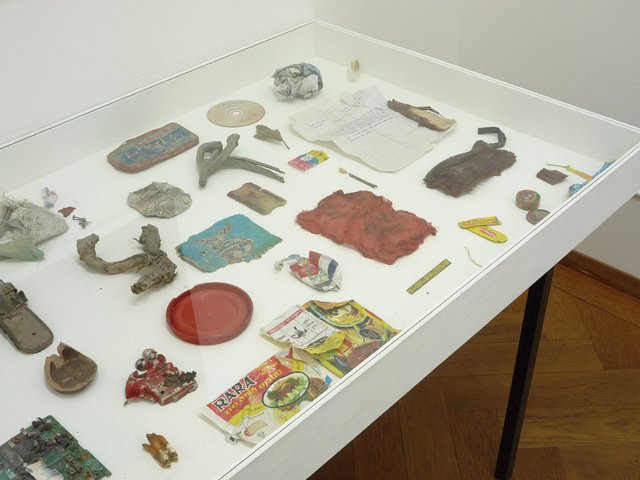 What are the funds for?
Collected funds and pre-orders are my access to a freedom I don't have in my pockets! I want you to be happy with my books and do it the way I chose with my heart: self-publication. It is a good way to share a positive energy, to create sense of community, and it has been the most beautiful thing happening to Photography for several years. The possibility of starting this small-scale production of artist's books with the WILDERNESS Self-publishing Project is the great challenge I am asking you to support (by pre-ordering this book, etc.). Be sure the money will be well used, primarily paying production costs and offset printing of the first book As Dust Alight.
IMPORTANT: 
If we could exceed the initial 5 000 € goal, I would be able to start the production of the second book Some Windy Trees, planned for Fall 2013. I really need your help to build the autonomy of this Wilderness self-publishing project. Thank you very much, the Universe will give you back with open hands!
BUDGET:
Total production and printing costs for 200 books: 4000 €
Goodies, ulule's share (8%) and extra fees: 1000 €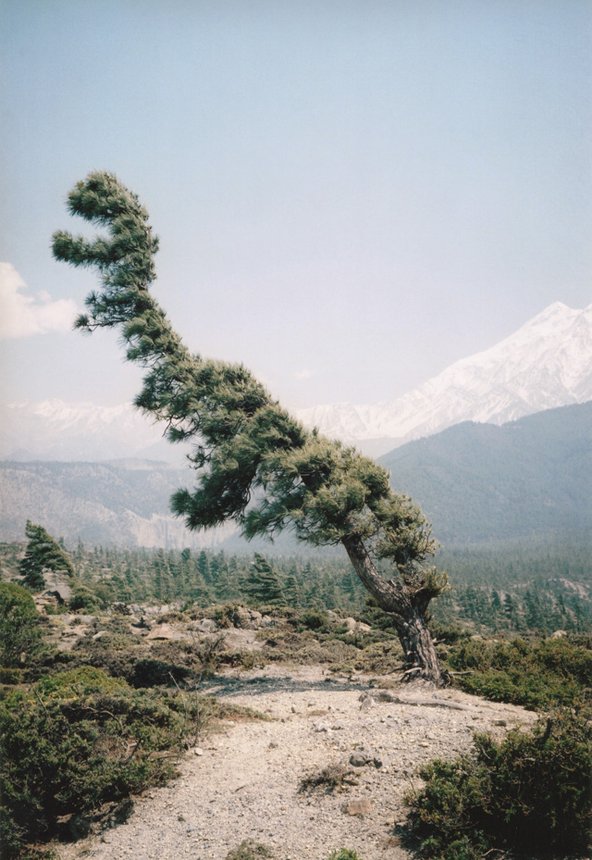 About the project owner
​​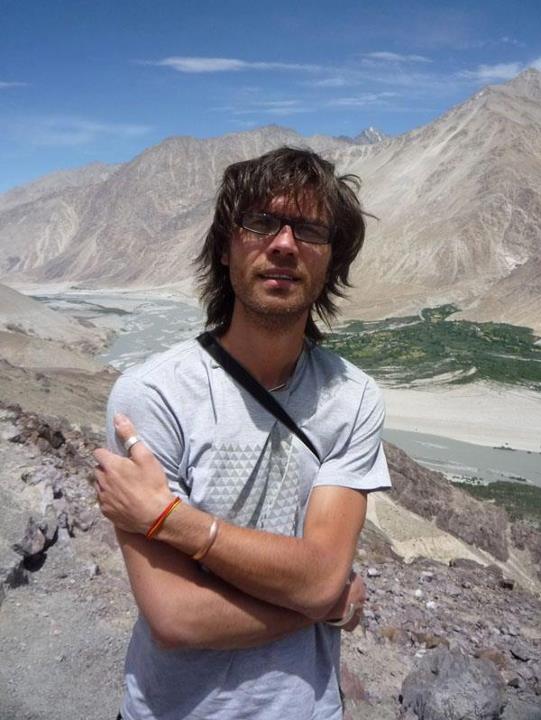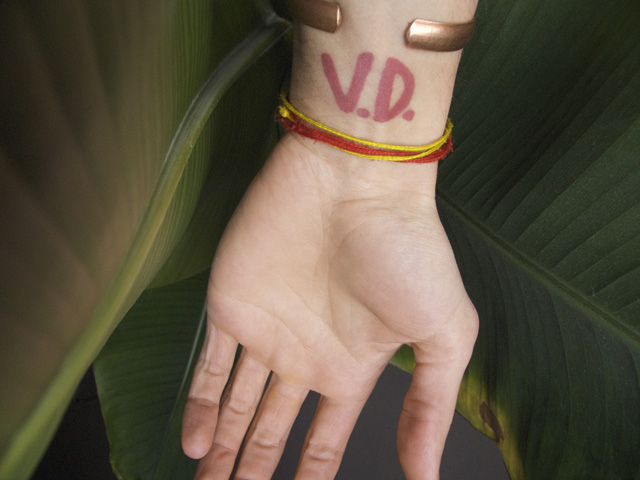 Born Brussels, Belgium, 1975. 
Vincent Delbrouck lives and works in Loupoigne, in the Belgian countryside. 
"My soul is impatient with itself, as with a bothersome child; its restlessness keeps growing and is forever the same. Everything interests me, but nothing holds me. I attend to everything, dreaming all the while. […]. I'm two, and both keep their distance — Siamese twins that aren't attached."

Fernando Pessoa, The book of Disquiet
The ongoing search for his own identity characterizes the artistic commitment of Vincent Delbrouck (aka V.D.). Through its initiatory journeys into Havana and the Himalayas, V.D. creates a flow of interconnections at the heart of intimacy, mixing real and fictional biography within different layers of images. Far from a road book, his work is close from a new "Arte Povera" inside the Autofictional process, the poetic narrative of a life (or flow) written to the rhythm of nature, chaos, colors and pure empathy. Exploring photography as an intuitive identification out of control, V.D. constantly arranges and rearranges his archives (pictures, diaries, letters, collages, short stories, poems, real objects...) to create vivid installations and artist's books, like arborescences.
"These diaries document Delbrouck's journeys and life in which his persona as an artist is hardly distinguishable from his 'private' self."

Katalin Timar, Ludwig Museum of Contemporary Art, Budapest (in catalogue FotoFest 2008)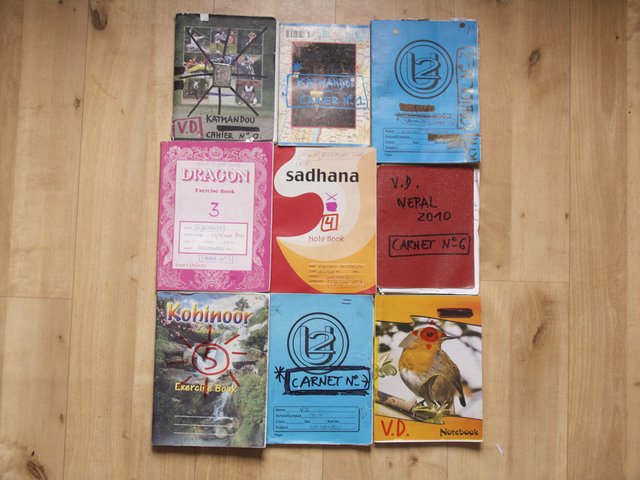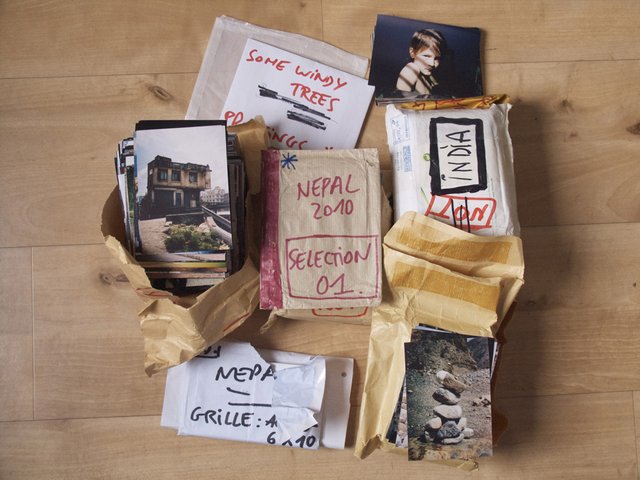 V.D. has received the Memorial Giacomelli Prize 2002 (Italy), the Jean Salgaro Prize at the 14th National Open Photography Prize (Photography Museum in Charleroi) and the Vocational Bursary in 2003 (Belgium). He was one of the Discoveries of the Meeting Place in FotoFest (Houston, 2006).
His work was exhibited in different parts of the world: Mexico (Centro de la Imagen), USA (Fotofest 2008), The Netherlands (Noorderlicht Festival), France (Lyon Septembre de la Photographie), Poland (ZPAF i S-ka gallery), España (PhotoEspaña), UK (Third Floor Gallery), China (Dali International Festival), Switzerland (PhotoforumPasquArt), Belgium (The Photography Museum in Charleroi),... 
He has contributed to various magazines such as Purple Journal, Pavilion, CODE, Amica, Trace, Pig, nofound, Pozytyw and View and his images are part of important art collections as the Photography Museum of Charleroi, the Modern Art Museum of Rio de Janeiro and the Agnes b collections,...
He was a member of the Belgian collective BlowUp and created recently the WILDERNESS project.
V.D. is also learning and practising Shiatsu (a traditional hands-on Japanese healing art) and Reiki.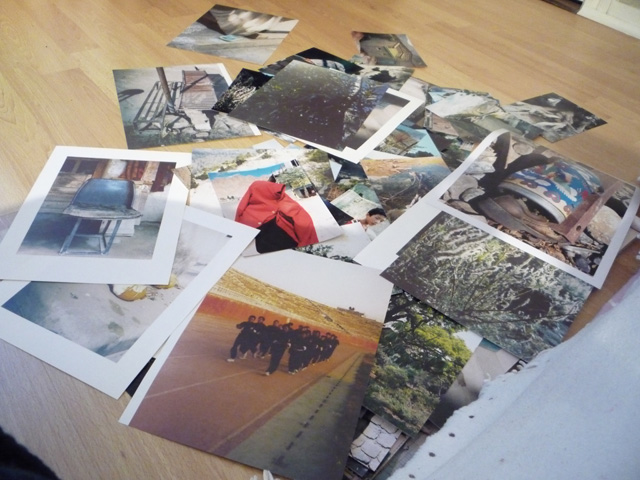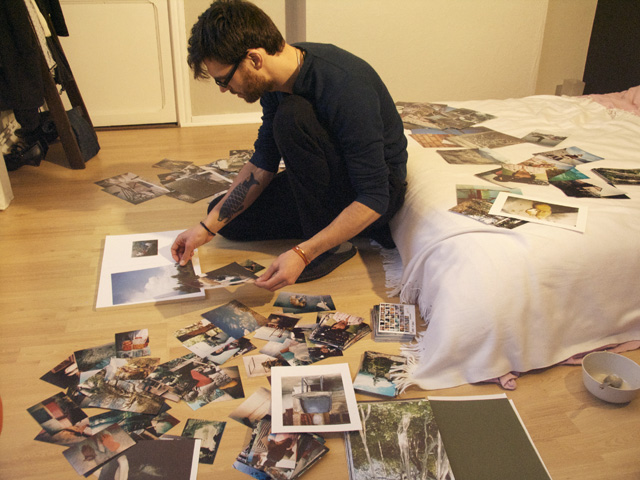 Links:
About my work: www.vincentdelbrouck.be
About WILDERNESS: weareinwilderness.tumblr.com
​About my Shiatsu practice: www.blue-shiatsu.be
About OMSK Belgium: www.omsk-belgium.com
Follow the project on Facebook: www.facebook.com/wildernesspublishing
With the support of: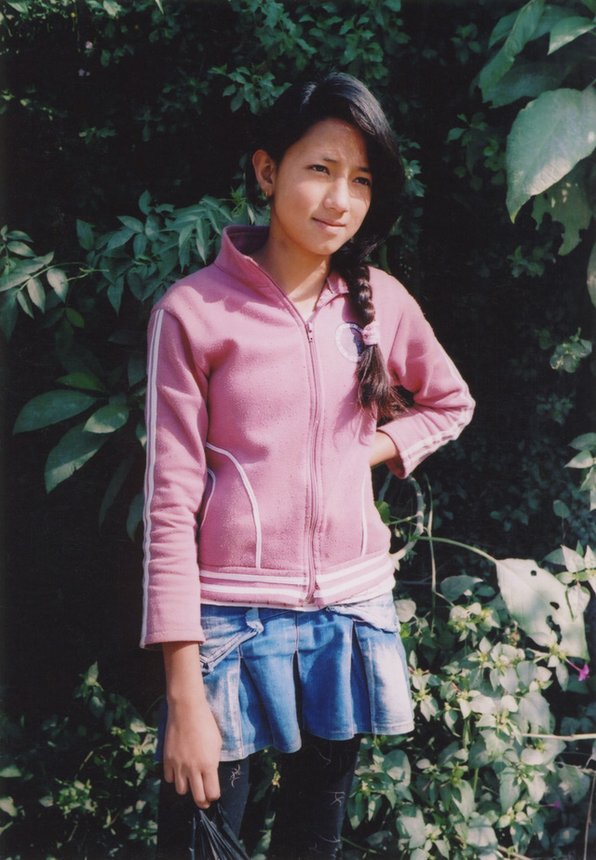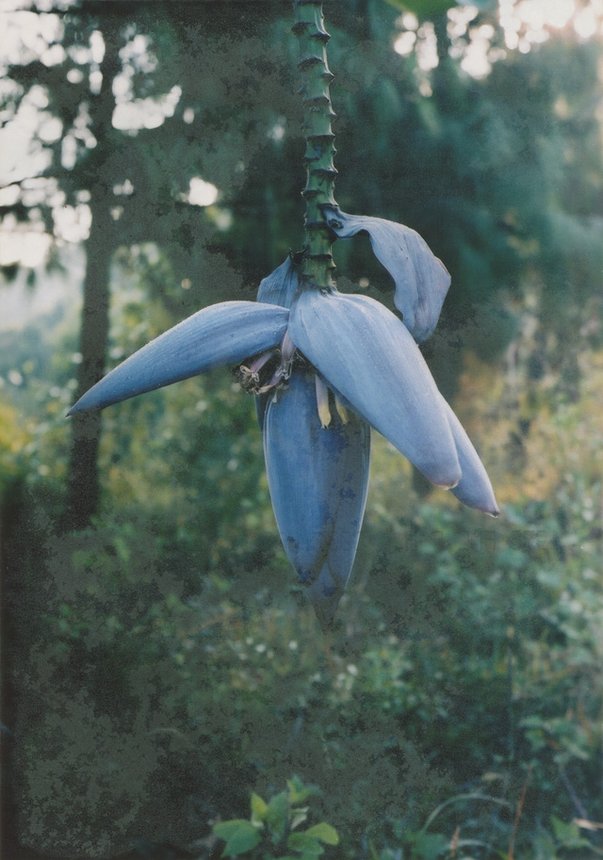 ​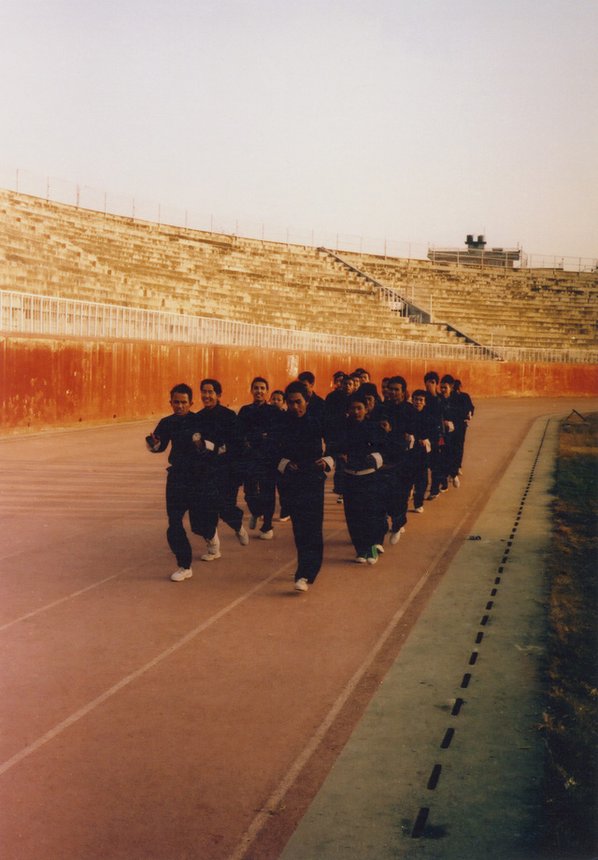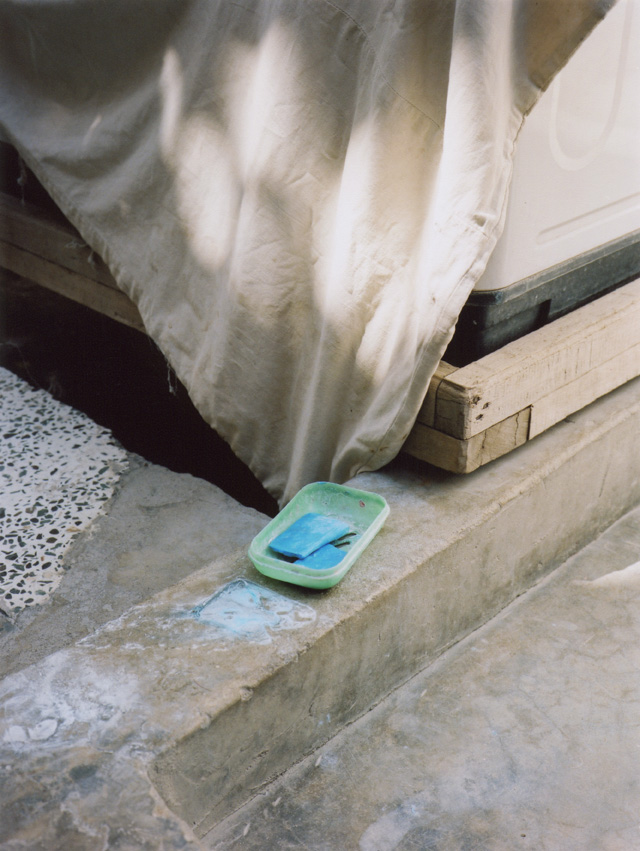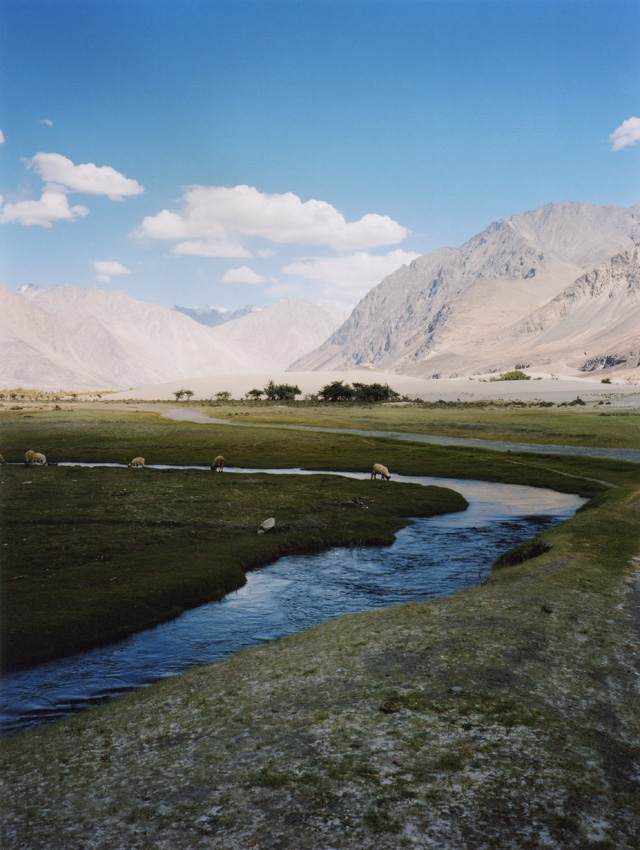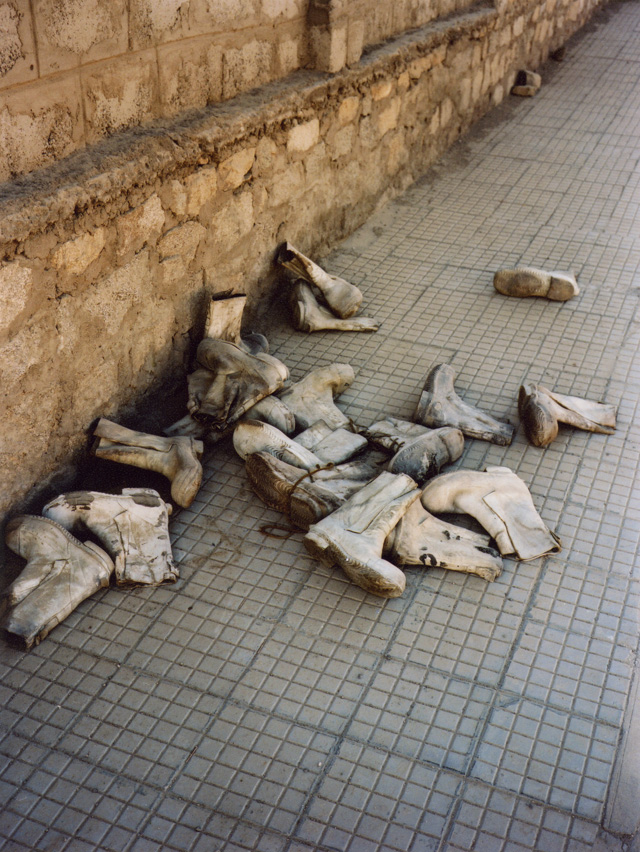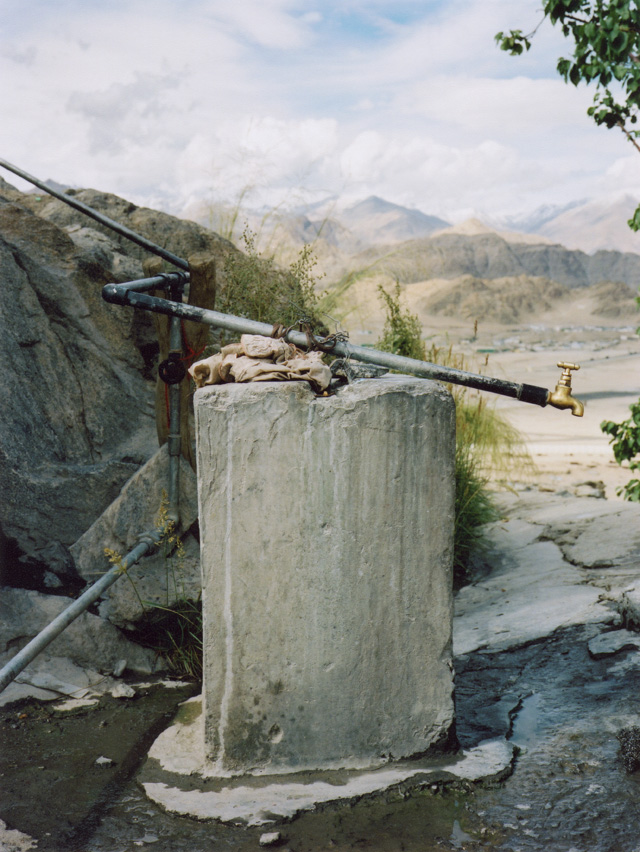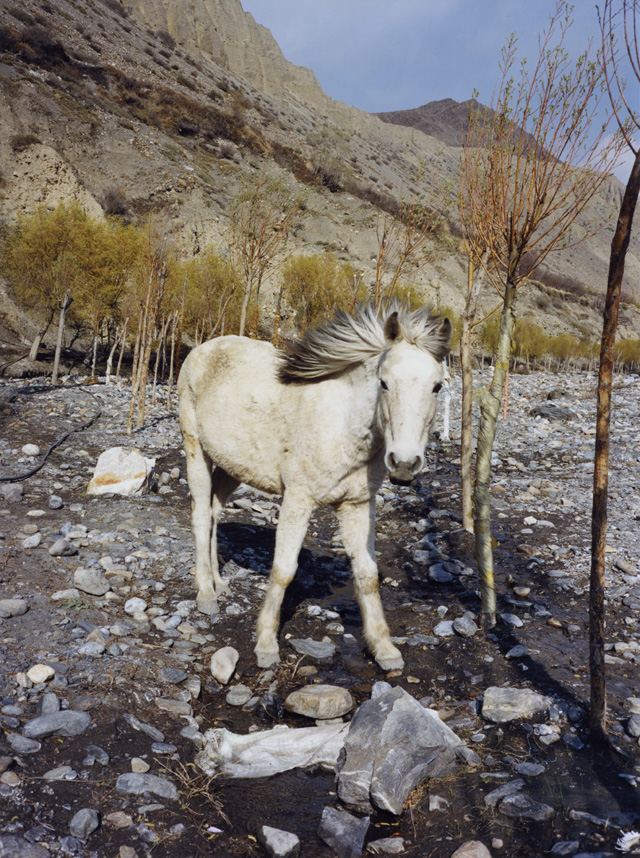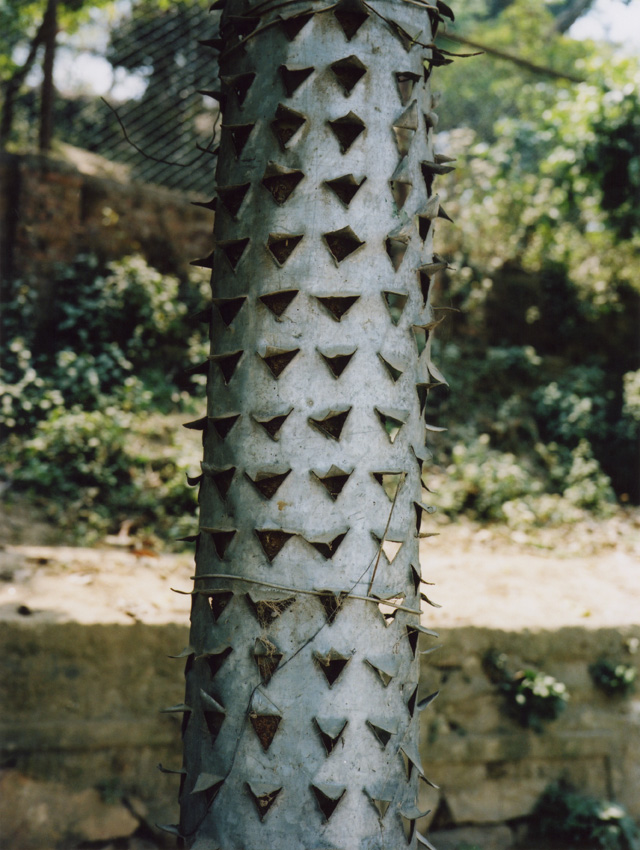 ​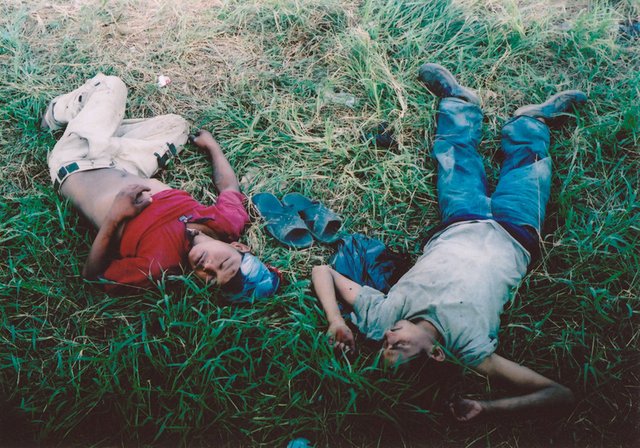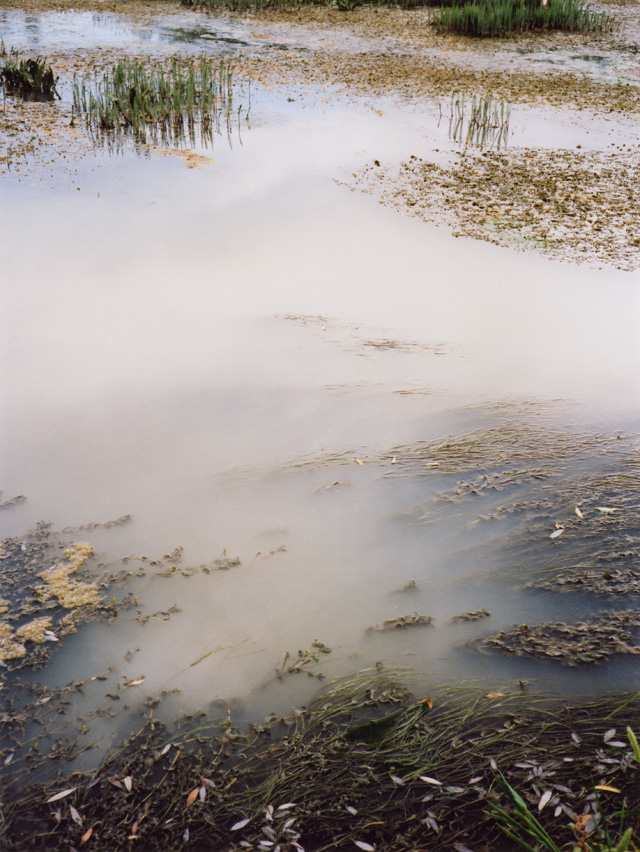 ​