Art Mediation
Cultural guided tours in Paris and in Nantes with Elisa and Liisa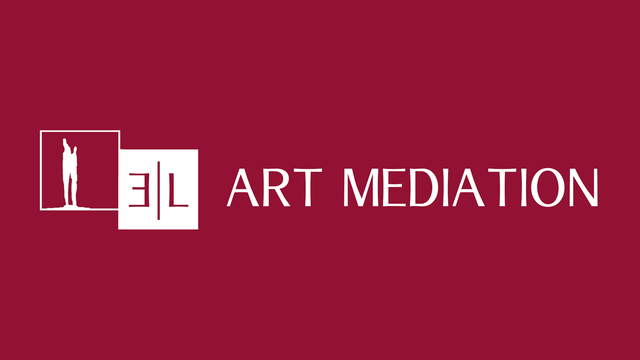 About the project
Passionate about art and excited to share our knowledge, we offer art mediation in Paris and Nantes. Treat yourself with a guided tour & discover polymorphic artworks at the museums carefully selected for you by our dedicated art specialists/gurus. Dive into the world of sculpture with our guide Elisa, or explore the contemporary art and cultural life in Nantes with Liisa. With our experience and in-depth understanding of the art scene at your service, we are looking forward to hearing from you.
What are the funds for?
After having worked for different companies in museum services, like reception and cultural tours, we launch our own project where we offer original and in-depth guided tours. In order people get to hear about us, we need good publicity. Your participation will allow us to creat the advertising campaign, more specifically website, graphic visuals and diffrent supports such as flyers.
About the project owner
Elisa Jouet
I am an Art Historian, graduated from Sorbonne University with my minor in History. I grew up and lived in Africa for 15 years where we wandered with my family in Abidjan, Casablanca and Tunis.
After various experiences in cultural mediation in Nancy (Museum of Fine Arts and the famous École de Nancy) as well as in Paris at the National Museum of the History of Immigration, I decided to launch my freelancing career.
I offer specialized tours around sculpture and molding, in particular within the very prestigious Rodin Museum located in the 7th arrondissement. I invite you to visit as well two workshop-museums, as Zadkine Museum in the 6th arrondissement and Bourdelle Museum in the 15th.
Liisa Breton
Being a great traveler, I left my home country Estonia following my passion for art history, which brought me to France.
Shortly after my graduation from the University of Strasbourg in Master's degree "Critique-Essais, Écriture de l'art contemporain", I had the opportunity to organize a number of private tours for many cultural structures in Paris. I thus presented to public artworks and activities of the Tokyo Palace, Paris La Défense, the Cartier Foundation for Contemporary Art and the Rencontres d'Arles during the exhibition "Dior, the Art of Color". My passion for cultural mediation began with my first internship at the Hermitage Museum in St. Petersburg and was affirmed at the Venice Biennale where I presented Estonian artist Katja Novitskova in 2017.
I propose specialized visits in Nantes, like Museum of Arts and the famous "green line", as well as in Paris around the contemporary creations.