Aromatherapy Wear
by Bond and Lead: A distinct brand of Luxury Adaptive Wear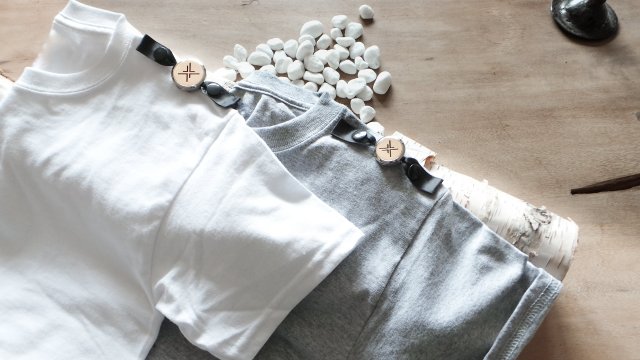 About the project
#FashionwithFunction
Our Signature Aromatherapies
How It Works
​
Our Brand Ambassadors
We've got some amazing Peeps who believe in us
*As shown left to right: Tina Cumisky& Amanda Aguirre (Founders of Brainy Kids Yoga), Jessica Ruiz (Model,Make Up Artist and Founder of DreamyEyesArtistry), Christina Broderick (Founder of Student Sucess Coaching), Courtney Battista (Psychotherapist and Owner of Mindful LifeTherapy), Tez Roro (Writer, #bossmom,and Super Connector)
Our Website: www.bondandlead.com
Find us on Facebook@ bondandlead
Find us on Instagram @bond_and_lead
Our Other Products
Our aromatherapy Bangles, Wristbands and Lockets are already hot selling.
*As shown left to right, Siliver Linings II bangle, Wristrights, Silver Linings petite locket, Hold and Gold petite locket
What are the funds for?
We are seeking to Presale the first run of Aromatherapy Wear!
50 Limited EditionTees
Grey, Medium, Gender Neutral
Our Philosophy
Fashion doesn't have to be shallow. Bond & Lead was created because we understand that people are ready to shift away from antiquated fashion constructs. Bond & Lead recognizes that those who wear our brand, are seeking adaptive apparel and accessories, that will compliment, enable and enhance our lives. Inspired by art, technology and dismantled social boundaries, the Bond & Lead brand was born with the idea that there shall be nothing less than, #FashionwithFunction.
About the project owner