AOKARÉ
La déco végétale écoresponsable et personnalisable made in Touraine et la Réunion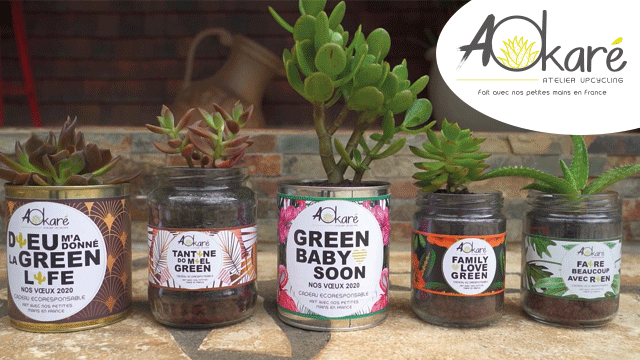 About the project
What are the funds for?
About the project owner
Nous avons décidé de créer AOKARÉ pour contribuer à notre manière à la protection de notre planète.
Certes, cette décoration végétale écoresponsable et personnalisable n'est pas un concept révolutionnaire
mais en l'achetant vous nous aider à agir pour l'environnement.
Notre société d'aujourd'hui prend une tournure inquiétante vers une consommation de masse
et nous voulons sensibiliser le public à consommer de façon raisonnée et écoresponsable.
Arrêtons d'acheter du neuf quand nos poubelles se remplissent.
Réutilisons nos déchets pour optimiser nos ressources.
Achetons local le plus souvent possible afin de favoriser les emplois.
Et enfin, militons tous pour le retour de la consigne partout en France.
Nous souhaitons remercier nos futurs partenaires qui nous encouragent dans notre démarche zéro déchet :
et bien d'autres à venir...
Nous souhaitons remercier chaleureusement les entreprises qui partagent nos valeurs et qui ont décidé de nous soutenir :
Et enfin, nous remercions également toutes les personnes et nos proches qui nous supportent chaque jour et qui nous aident à y croire...MERCI !
A BIENTÔT ET MERCI POUR VOTRE SOUTIEN !