Antidote - Soutien informatique aux enfants
Ordinateurs, tablettes et mobiles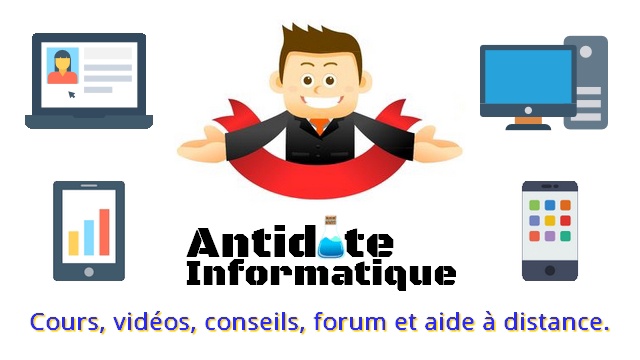 About the project
De nos jours, l'informatique est omniprésente dans notre quotidien.
Ne sachant pas correctement utilisés et configurés leurs outils informatiques, les enfants et les débutants sont souvent victimes des pièges liés aux virus, publicités intempestives, tentatives d'escroquerie...
Pour y remédier, j'ai décidé de créer le site « Antidote » qui sera disponible dès le 1er juin 2018.
Antidote accompagne les enfants et les débutants en général pour les aider à comprendre et maîtriser leurs outils informatiques en toute sécurité au travers de cours, vidéos, conseils, forum de discussion, et même un service de dépannage à distance.
Mieux encore, un espace personnel permettra de suivre l'état d'avancement aux cours, son niveau, ses points bonus...
Voici le générique que j'utiliserais pour mes vidéos
What are the funds for?
Teamviewer Business : logiciel d'assistance à distance (579€).
Camtasia : logiciel d'enregistrement et de montage vidéo (206€).
Serveur dédié OVH : mise en ligne du site pendant 3 mois (65€).
Frais prélevés par Ulule : 74€ (8%).
Un grand merci à tous pour votre soutien !
About the project owner
Technicien informatique depuis plus de 11 ans, j'effectue mes dépannages à domicile sur Toulon.
Étant moi-même père de famille, j'ai malheureusement pu constater que les enfants téléchargent des applications et s'inscrivent sur des réseaux sociaux sans même se prémunir du danger !
Voilà pourquoi, je souhaite partager mes compétences.
Si vous pensez que mon projet correspond aux besoins des enfants et des débutants, n'hésitez pas à me soutenir.
Merci,
Ludovic
FAQ
If you still have an unanswered question, feel free to ask the project owner directly.