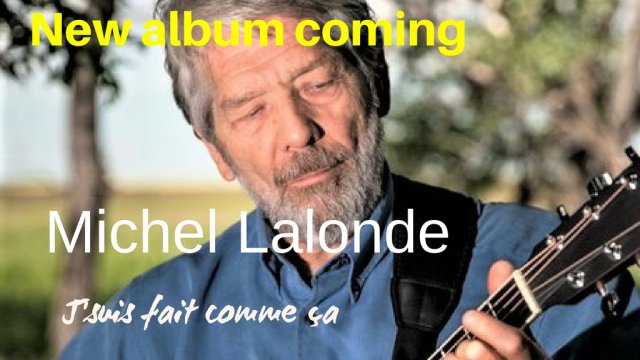 About the project
It's been more than seven years since my last album, L'Amour fou, was released in 2011. And now, I'm thrilled to be heading back to the studio, to record some new songs.l I'll be working with Prince Edward Island musical phenom, Rémi Arsenault. We're hoping to explore acoustic and roots-oriented sounds, on the way to making an album that will ring true with where I am musically at this stage in my career.There is much more information on the French side for now. So if you are curious, check it out. I'm sure you'll get a drift of what my music is about. Thank you for your generous support.
What are the funds for?
I'm hoping to raise at lest $6,000 which will at least get the songs recorded. If we raise a few thousand more, we'll be able to do a wider release in both CD and vinyl. But first the music,,, I will be recording with some very talented players I've never worked with before and I'm really looking forward to it.
There is a good chance the project will get some grant money and that will allow us to enhance the final result and promote the record.
About the project owner
Originally from Eastern Ontario, Michel Lalonde has been a part of the Saskatchewan music scene since 1990. His career spans more than four decades, both as a solo recording artist and as part of the acclaimed Quebec-based folk rock Garolou whose numerous distinctions include having twice won a Felix award as the best Folk artist of the year and a gold record for their debut recording. All told,he has ten albums to his credit, six with Garolou, two with Saskatchewan's own La Raquette à claquettes and two as a solo artist.
Over the years, Michel has also acquired a solid reputation as a performance coach, artistic director and mentor. He has also worked as a radio producer, and has produced numerous recordings with local French artists while still finding the time to work on new music.
In the Fall of 2011, he released a long-awaited album of original songs entitled L'Amour fou. The record is a chronicle of the writer's enduring love affair with music, the gift of a well-crafted song and heartfelt emotion. Steeped in the many influences and paths that the artist has meandered down over his career, the album is still fresh and personal.
This new album will be Michel's third solo poject, and marks a return to his folk and country roots.
"J' suis fait comme ça" loosely translated as "That's how I am" describes perfectly what you get with this down-to-earth artist whose new songs and warm barytone voice will touch in ways you have yet to imagine! With a minimum contribution of $20, you can be part of the team and if you want to get even more involved, you can sign up for our VIP package and give your input and suggestions while we're in the studio, or even host a house concert.
In any case, you will be the very first so hear and share this new music. Release date is set for the beginning of the new year.