Alandala Circus Project
Circ de 2 lei - Social circus initiation workshops in Romania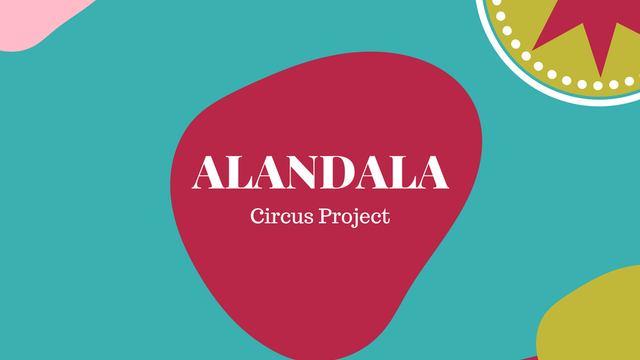 About the project
'When you hear the word "circus", do you see elephants?
When you hear "Romania", you think of what?
Two words full of stereotypes.
Now imagine combining them...the madness !'
ALANDALA is our dream of teaching and sharing the circus arts in Romania. One day we plan to settle down and make our dream evolve into a durable and sustainable reality.
For the moment, ALANDALA is a mobile circus project on four wheels.
The project 'Circ de 2 lei'
The summer`s project will consist of travelling alongside the central-west region of Romania visiting communities that are struggling - such as orphanages, segregated ethnic groups, villages with little access to recreational activities, state institutions - and giving circus initiation workshops.
`Circ de 2 lei` means cheap circus, the expression `...de 2 lei` often having a negative connotation. Seeing as the circus already has a bad rep in Romania, we want to turn the phrase around and use it to symbolize something positive: easily accessible circus workshops.
Except for a symbolic contribution for the workshops (2 lei or 45 euro cents / participant) this crowdfunding will be the main provider for the funds needed to make the project happen.
Project sustainability
The next step will be to reach out and establish a solid network with some of the schools, kindergartens and other public institutions for children in the area in order to propose circus workshops and camps on a regular basis.
One day we might even have our own circus space!
Follow our progress on our Facebook page: https://web.facebook.com/alandalacircusproject/
What are the funds for?
ALANDALA and you
We're not starting from scratch but not far from it. Circus workshops imply quite a bit of material and here is where you can help us the most! Loads of passion and hard work will get us a long way, but a tightrope might also come in handy.
This crowdfunding would be a small boost to help us buy good quality props and put some gas in the van while we go from one project location to the other.
What will we invest in?
We choose to invest everything we raise into purchasing much needed props and covering transport costs.
Yep, that means we`ll be surviving on our beloved pots of zacusca for the next year, thank you Moni`s mom!
Down below you`ll find a list with what we plan to spend the money on:
Circus gear: juggling materials, balance props, safety mats: 2390 euros
Transport costs and insurance: 500 euros
Administrative costs and future logo design: 330 euros
The crowdfunding platform tax (8% out of 3500 €): 280 euros
About the project owner
Promoting local artists
We have never really been alone, there's always been family, friends or acquaintances hat have supported and helped us. For this new adventure we have decided to collaborate with The Circus cottage/Theatre puppets, in order to promote their talent. Some of the rewards for our supporters will be crafted by their oh so magical hands.
Links:
Facebook: https://web.facebook.com/Theatre-Puppets-1156946797696473/
Etsy: https: https://www.etsy.com/shop/TheCircusCottage
Youtube:https: https://www.youtube.com/channel/UCdgORxZPa7yzk8JdWKWdaPA
Who is Alandala?
We are Moni and Nicolas, she's Romanian, he's French.
We share a pedagogical formation at the circus school in Brussels and a few years of experience here and there, in Ireland at Galway Community Circus, in Belgium at Ecole de Cirque de Bruxelles, in Romania with The Serious Road Trip Romania and with Gong theatre.
What we also have in common is the desire to do circus, and to do it well, here, in Romania.
Links:
Galway Community Circus: http://www.galwaycommunitycircus.com/
Ecole de Cirque de Bruxelles: https://www.ecbru.be/
The Serious Road Trip Romania: http://theseriousroadtrip.org/groups/tsrt-r/
Gong Theatre: http://www.teatrulgong.ro/
Last but not least, THANK YOU to those who helped us launch our crowdfunding campaign: Gabi, Flavia, Ulla, Todi, Dom, Iain, Sebi, Hajos, Corina and everyone else.
FAQ
If you still have an unanswered question, feel free to ask the project owner directly.