Association Les Journées de l'Antiquité
A la redécouverte de notre patrimoine en PACA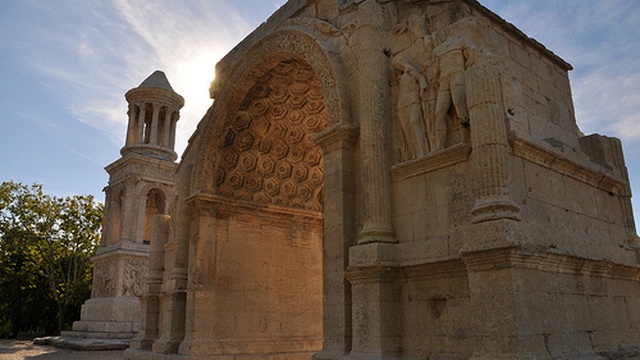 About the project
Notre association se prépare à organiser sa 29ème édition ! Elle repose sur le bénévolat : chercheurs, universitaires et acteurs culturels font visiter les sites qu'ils fouillent, parlent de leurs recherches en cours, interviennent dans les universités, les associations, les lieux culturels en PACA de mars à juin.
L'objectif que s'est donné l'association pour les Journées de l'Antiquité (AJA) a été de mettre en relation tous ces acteurs, de fédérer leurs activités, de faciliter leur tâche en mettant en commun informations et moyens. Une préoccupation essentielle de l'association est le développement de liens aussi étroits que possible entre le monde des chercheurs et celui des associations et des professionnels de la culture.
Parmi les incontournables visites de sites nous pouvons citer par exemple celle d'Entremont, de Glanum ou de la via aurelia. Les conférences peuvent inaugurer des expositions de musées comme celle du "Luxe dans l'Antiquité" au musée d'Arles en 2017. 
What are the funds for?
Ce financement couvrira une partie des frais de déplacement des intervenants, financera la communication sur divers supports (impression d'un programme, d'affiches, achats d'encarts publicitaires) mais il permettra aussi la création d'un site internet pour mettre à jour les informations sur les événements que nous créons ou relayons (en  PACA).
About the project owner
Nous ne sommes que trois au bureau de l'aja et près de 80 adhérents. 
Jennifer Kirkoz - Pour ma part, j'ai été l'élève de l'un des fondateurs. Aujourd'hui chargée d'édition pour OpenEdition (cnrs), je souhaite mettre un peu de mon temps au service d'un projet qui me paraît essentiel
Pedro Duarte - Maître de conférences en langue et littérature latines  à l'université d'Aix-Marseille  - Chercheur au CPAF
Sylvain Brocquet - Professeur de linguistique et civilisation indo-européennes comparées à l'université d'Aix-Marseille - Chercheur au CPAF
FAQ
If you still have an unanswered question, feel free to ask the project owner directly.