Hello,
We've just rolled out an update of the support rewards on the Alien Frontiers: Aurora project.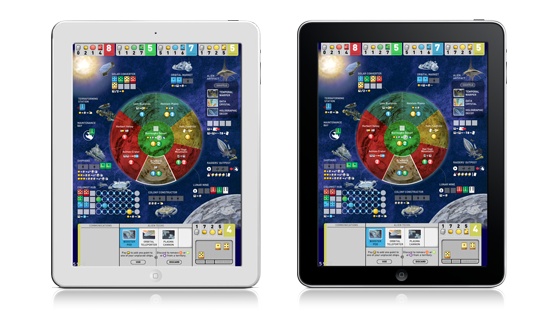 Here is the changelog:

1. New shipping option: free local pick up at qualified partners (clubs and stores) under the Aurora in your club operation. (nearly 30 locations in Europe in ine in Argentina!)

2. New reward levels: Data Crystal, Lunar Mine and Raider's Outpost.

3. New reward: Alien Frontiers for iPad for European App Store users

4. New reward: the "Art of Alien Frontiers" pdf

5. Updated reward: immediate access to the Alien Frontiers beta onhttp://www.mirthworks.com. You will receive a notification email shortly.

6. Simplified presentation: In order to reduce the clutter in the rewards column, the rewards from lower levels which are available at higher levels are indicated as "1 x everything you get at level X".
Let me know if you have any queries,
Piotr Burzykowski