Hello,

Today I'd like to continue the presentation of the special rewards we have prepared for the supporters of Alien Frontiers: Aurora project.

You can see below a quick simulation of the "I play pink" and the "I play grey" packs. Each pack contains 6 dice, 9 colonies and 1 rocket.

The pack will allow you to play with different colours from the standard green, red, blue and yellow.

The packs are available at the Resource Cache level and from the Booster Pod level.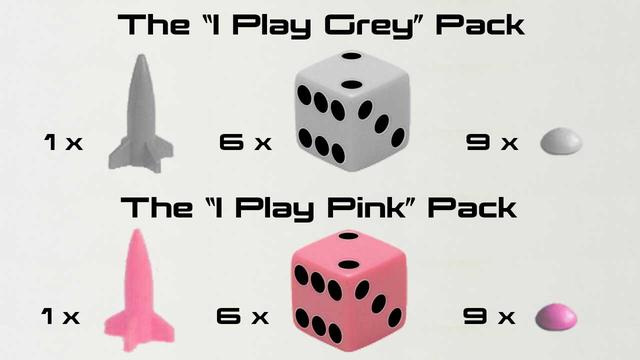 Let me know if you have any questions about this reward or the project.
Piotr Burzykowski