Hello,
Welcome to this first projet update for the Alien Frontiers: Aurora project on ulule.com
I am delighted to add a new shipping option for the projects' supporters. It is called "Aurora in your club" and here is how it works:

How does that work?
Alien Frontiers: Aurora and other rewards will be sent to your local games' club, players' association, game café or game store (partners).
Once the game is available, you will be notified and will be able to pick it up at the partner's address.
Partners will receive a

free copy of Alien Frontiers: Aurora

and other rewards at the Plasma Canon level.
Partners will be credited in the rule book and on the game's site.

Conditions
The club's manager or the store's owner has to agree to help us with this shipping option.
Additionally, at least four supporters have to choose that address as a pick up point before the end of the funding campaign.


How do we do it?
1. You get in touch (as quickly as possible) with your local club, store or games' café and ask if they are willing to help.

2. You send their details to the following address: [email protected] or to my profile on ulule.com
the name of the club or store
the name of the manager
email address
physical address
Web site

3. I update the partners' list here : http://gbp24.me/club_fr and on the map here http://gbp24.me/aurora_map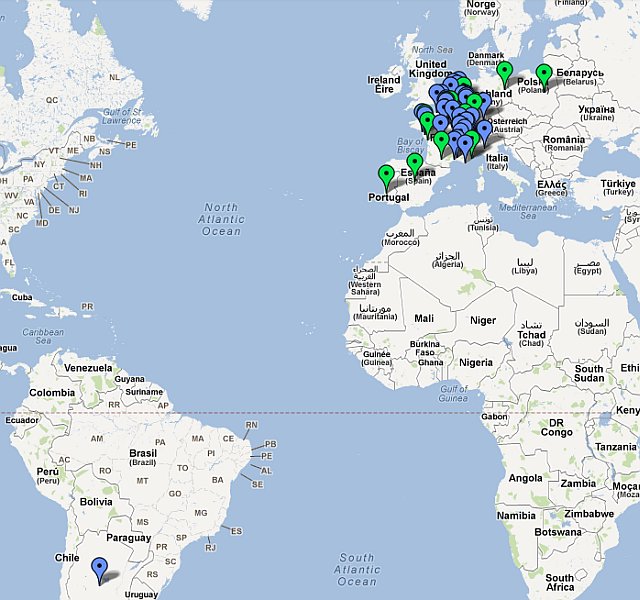 4. You support Alien Frontiers: Aurora on ulule.com/af and do not add any shipping charges OR you cancel the shipping charges if you are already a supporter.

5. You send me a message on ulule.com and let me know the name of the partner you have chosen for the local pick up.

6. I update the partners' list with the number of contributors. When there are four contributors who have selected a given address, the potential partner becomes a partner.

FAQ
1. What if there are not enough contributors for a given address before the end of the project on ulule.com?
You can:
pick another address in your region
add the shipping costs
cancel your support

2. What about custom's fees (shipping outside of Europe)?
This shipping option reduces shipping costs. You are still responsible for covering customs' fees and other charges.
If you have any questions, don't hesitate to get in touch.
All the best,
Piotr Burzykowski