Hello,
I updated the project a few days ago with a new support level. It is called Data Crystal and it is a support level specifically created for the happy owners of the English version, who'd like to have a new, fully translated set of Alien Tech cards. By supporting Alien Frontiers: Aurora at this level, you will get the following:


All the alien tech cards in one language
One "I play pink" pack (6 dice, 9 colonies and 1 rocket - all in pink) and one "I play grey" pack: 6 dice, 9 colonies and 1 rocket - all in grey!
50 high-quality card protectors
Alien Frontiers for iPad
The exclusive Space Crane alien tech card in all of the project's languages.
6 months of free access to the online version of Alien Frontiers on the mirthworks.com website.
Your name in the rule book and on the game's website
Access to supporters'-only updates and downloads
Access to a free download of the Aurora teaser musical theme
The Art of Alien Frontiers PDF

You can also add 15 euro to receive the Alien Frontiers Upgrade Pack .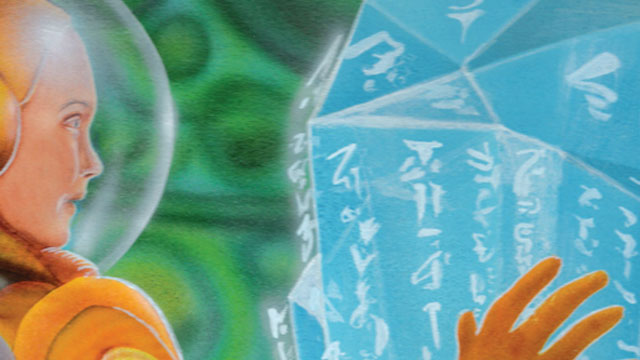 Thank you for supporting the Aurora project,
Piotr Burzykowski