Actif ou Passif, le 1er jeu Gay
Le premier jeu gay, fait par des gays !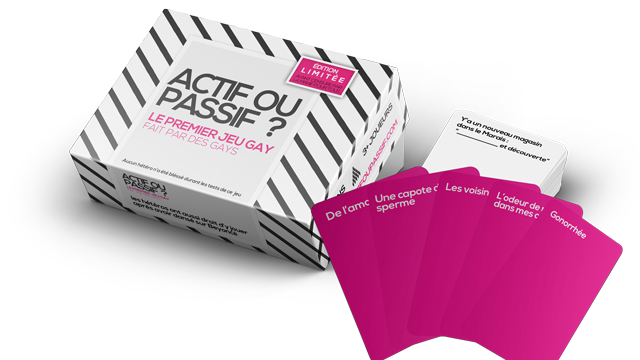 About the project
What are the funds for?
About the project owner
Rejoignez-nous sur la communauté Actif ou Passif ? pour plus de cartes, memes et de fun en cliquant sur les réseaux sociaux :
Plus d'infos, de vidéos... ? C'est sur notre site (actifoupassif.com) ou en cliquant ci-dessous :
Vous pouvez aussi nous envoyer un mail directement ([email protected]) en cliquant ici.