5 Points Theatre Jacksonville, FL
Help reinvigorate a neighborhood theatre. And get some awesome rewards.
About the project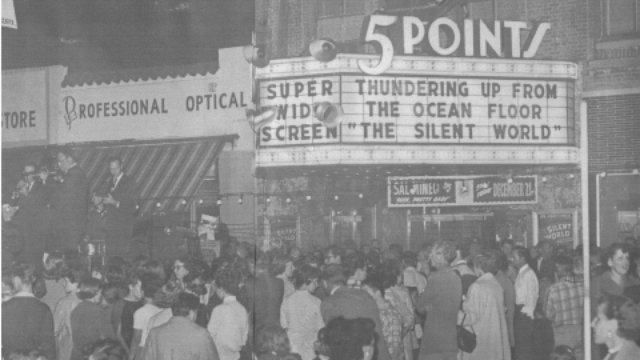 When was the last time you had fun at the movies?
Have you been to a classic film screening at The San Marco Theatre?  Did you ever visit the Pit, the Brooklyn microcinema that served up the best in small films you couldn't see anywhere else?  Did you attend The Talkies (www.thetalkies.net) and watch John Waters or George Romero wax historic live in person during a screening of Polyester or Night of the Living Dead?  Do you also like seeing big blockbuster movies with a beer and fresh snacks like comfort food appetizers or a full dinner served right to your comfy seat?  This project is for you.

The New 5 Points Theatre
Jacksonville native Tim Massett, the brains behind the memorable experiences listed above is returning to awaken the sleeping giant by reinventing the 5 Points Theatre in Riverside.  With his wife and partner for this venture, musician and educator Shana David-Massett, Tim will oversee some quick but substantial renovations that will make the theatre the best place in town to watch a movie: installation of a larger screen, comfy seating, acoustic improvements and a full kitchen. 
Once the theatre reopens it'll be playing more movies than you'd think possible with only one dang screen, with smaller films balancing out the larger blockbusters.  Special events and series are a big part of what will come to define the new 5 Points Theatre with sports broadcasts, touring filmmakers (site.nervousfilms.com), live scores performed by local musicians in the series Silent Films/Loud Scores and Walking Dead Sundays for fans of the hit AMC show.  For big television finales and must-see episodes customers get to watch television favorites on a really big screen. Dinner-and-a-Movie specials will provide opportunities for memorable Mother's Day Brunches, events like White Christmas Dinner, featuring turkey with all the trimmings to accompany the classic holiday film,  and, of course, Spaghetti Westerns complete with housemade pasta entrees.
Speaking of food, you'll enjoy seatside service from a new menu featuring a selection of house made pizzas, sandwiches, and appetizers including chips and queso, grilled panini, hand dipped milkshakes and Riverside's favorite: the carrot dog.  Add handcrafted local brews and great wines and the new 5 Points Theatre will be the ideal place to watch a movie.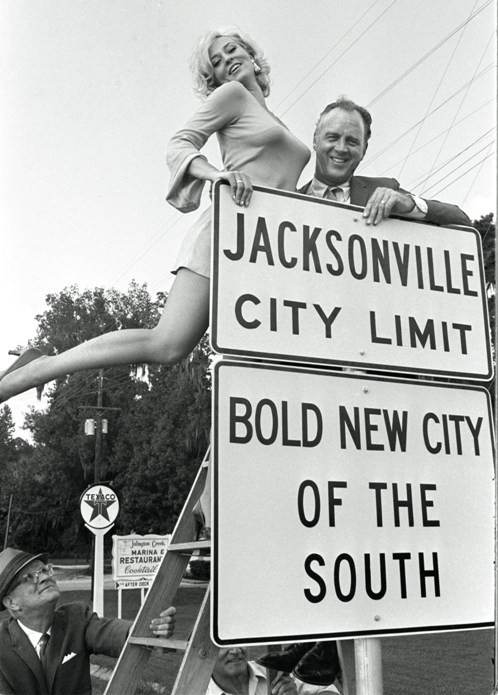 Come together, Bold New City!
This is where you come in.  A lease has been negotiated and a business plan is complete.  The Massetts are investing $10,000 of their own capital to fund this, but to get the theater up and running by October -- can you imagine what fun will be in store this Halloween? -- the crowdsourcing route is being explored.  As you may have, um, heard from a little birdie, now is not the easiest time to obtain a bank loan to fund startup costs for a small business  Especially a business this small.  What seems like a lot of money for the owners of a startup seems like not enough money, from the perspective of many lenders, for the work it takes to process a loan.  Jacksonville has proven time and time again to be supportive of great film and fun, unique moviegoing experiences.  Now it can prove that it's a city that wants the best theater ever in which to watch those flicks.  So, the thinking goes, maybe we can tap into you, Jacksonville's moviegoing population and ask that you vote this vote of confidence by pledging your hard earned dough in these tight times because you want to make an investment in your city, and in your options for a great night out. 
We will not let you down.
And don't worry, we're making it worth your while.  Check out the rewards section to learn about the sweet perks beyond the simple satisfaction of knowing you helped to launch what will undoubtedly be your new favorite movie theater in the world. 
What are the funds for?
The $95,000 to be raised will cover the following improvements.
New, larger screen
Acoustic treatment & Darkened Walls.
Theater seating with bar for your meal.
Kitchen equipment
If our minimum requirements are exceeded it won't stop there.  Should the community come out in force to support this project and the goal is surpassed other improvements and expansions that are anticipated for later down the road can be moved up a bit.  Here's where any extra dough will go.
Renovation and opening of balcony
Extra cushy, brand new seats
Expansion to a second screening room (undoubtedly in the works in the first five years)
Upgrading of digital projection capabilities.
About the project owner
Tim Massett
With more than a decade's history in film exhibition Tim Massett is an ideal cinema owner and operator. He began as a bartender/ projectionist and occasional programmer for the first Alamo Drafthouse Cinema, in Austin, Texas in 1997.  In 2001 Mr. Massett returned to his hometown of Jacksonville, FL where he worked with business owner David Blue's historic San Marco Theatre. Under his watch the San Marco hosted countless beloved series and events including Midnight movies, sing-a-longs, celebrity appearances, and classic repertory films.  During his tenure as programmer for the Jacksonville Film Festival from 2002-2007 the city enjoyed a diverse selection of short films, feature length narratives and documentaries.
In 2008 Mr. Massett was asked by Zeitgeist Arts to serve as the cinema director for the then yet-to-be-built Zinema 2 in Duluth, MN. This $3 million project required oversight of the construction of a new, two screen cinema including sourcing of all projectors, seating and inventory as well as close collaboration with executive level staff. Since its opening in September, 2009, Mr. Massett has been solely responsible for the day to day operations of the cinema and film booking.
Shana David-Massett
Tim met his partner for this venture, Shana David-Massett, while they were both employed at the San Marco Theatre. She has since built a career in education with a focus on research and development of enrichment curricula, a career that requires attention to detail that will serve her well in her new capacity as co-owner of the 5 Points Theatre.
Since 2003 Shana has successfully maintained her own private lesson studio, offering music lessons to adults and children.  The relationships she has built with both her students and community organizations have resulted in consistent referrals from satisfied, long term students. She's also pursued her passion for Arts Administration, specifically with the Duluth Homegrown Music Festival. In 2009 the already well established music festival hired Ms. David-Massett as its Executive Director, making her responsible for the scheduling and management of 150 bands at 24 venues. In her first year Ms. David-Massett saw profits increase 40% and restructured the organization so as to streamline decision making.