The 2013 Calendar of Culture
A calendar of caricatures...as voted for by you!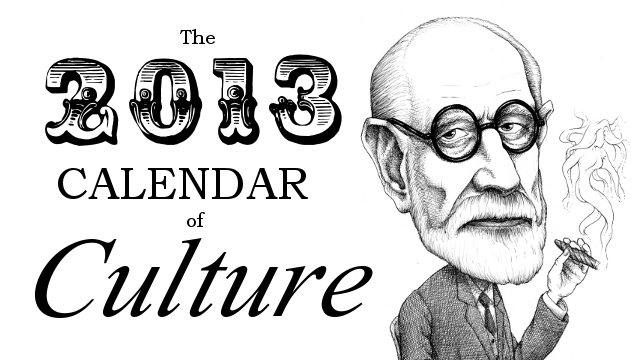 About the project
Welcome to the second Calendar of Culture crowdfunding project. Last year's project went so well that I decided to run it again - this time for 2013! (You can see the contents of last year's calendar here.)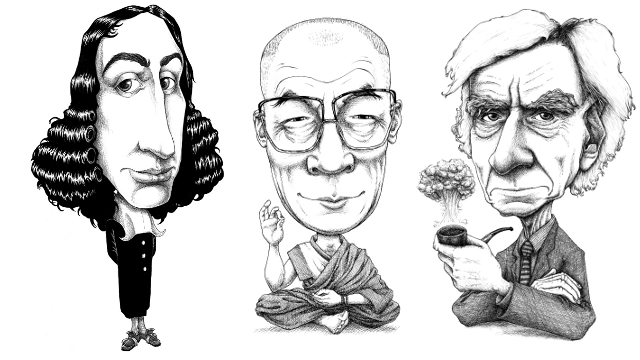 Like last year, The 2013 Calendar of Culture will bring together a collection of 12 caricatures honouring some of history's greatest minds and talents, as well as those not quite so blessed... Who? You decide! Each supporter will be able to vote as to who will be included. These can be philosophers, artists, musicians, reality TV stars - anyone you like (within reason - I have the final say). Obviously, the main reward is the calendar itself, but there are all sorts of ways to be involved and to support the project.
Firstly, you can vote for as little as £5, for which you also get your name in the calendar. For every £ over the pledge amount, you get an extra vote. If you want, you can just buy votes! I will list suggestions as I receive them. To vote, simply leave a comment in the News section, or just reply to my Thank You email. You can suggest new people, or support other's suggestions - it's your choice! The top 7 suggestions will be chosen (at least 4 of which will be female, to help insure slightly against sexism!). Everyone who buys a calendar will also receive a special edition bookmark.
There are also a small number of special rewards. A lucky 5 contributors will be able to pick the caricature subject of their choice (subject to my agreement) and receive the original artwork itself. Get them quick before they go!
PLEDGE WHAT YOU LIKE: If you want more than two calendars, don't want the extras listed, or would like to suggest a different reward or different pledge amount, please contact me to discuss things.
PAYMENT: You don't have to have PayPal to pledge - contact me for other options.
POSTAGE: This is included if you live in the UK, France or Ireland (please contact me before pledging if you live further afield).
And remember, there is no risk - you pay nothing if the funding level is not met!
Calendars will be A3, black and white, and will be available in time for Christmas 2012.
What are the funds for?
The funds will pay for the production, printing and postage costs of calendars and bookmarks, as well paying for my time to produce the original artwork.
About the project owner
I'm an illustrator, writer and philosopher based in Wales, UK. My illustrations have appeared in books and magazines in the UK, US, Europe and Australia, and for a range of major publishers and clients. You can view my illustration portfolio at gjsouthwell.artworkfolio.com. I've run the website www.philosophyonline.co.uk for over ten years and have published a number of philosophy books aimed at the general reader (see Amazon). You can follow me on Twitter for regular updates about the project - or just to chat!
FAQ
If you still have an unanswered question, feel free to ask the project owner directly.