About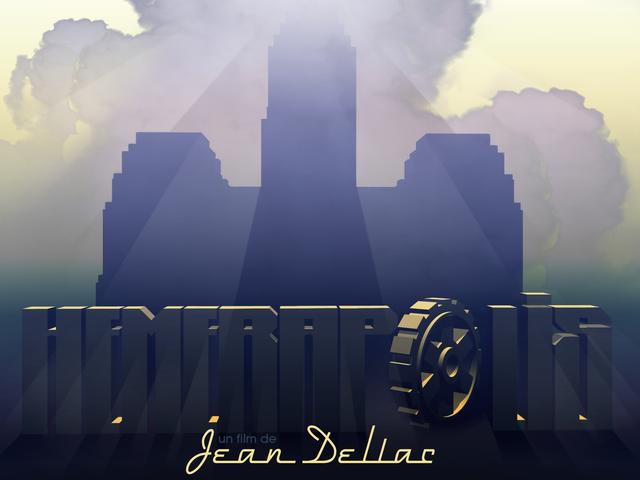 Hemerapolis is an unusual, hybrid project. It is built like a cinematogaphical poem: suspended between conventional fiction and a more experimental approach. The very core of this short-film is the relation that binds the city and the individual - between fascination and disgust, emancipation and submission. 'Hemerapolis' will follow a single individual, tracking the broad range of emotions and sensations he experiences in relation to the city.
The official website: www.hemerapolis.com

The Facebook page: www.facebook.com/pages/Hemerapolis/108181389304895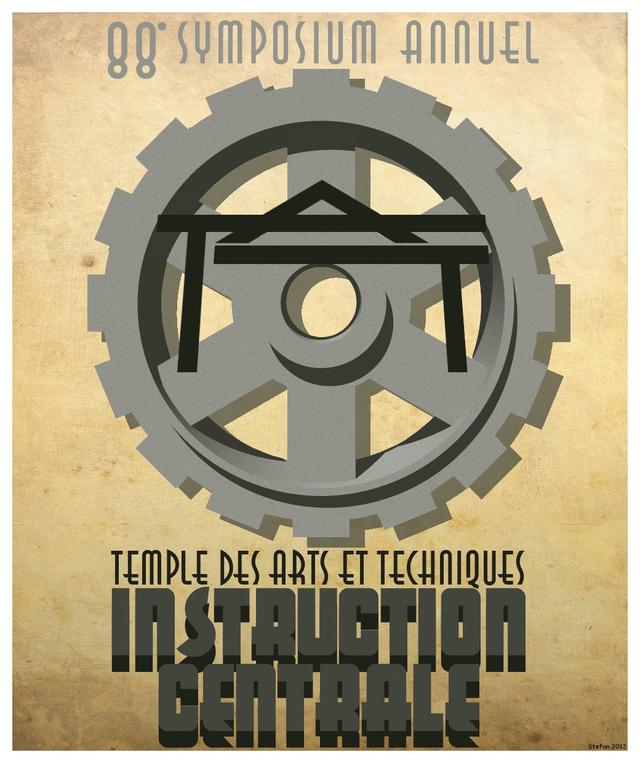 Welcome to Hemerapolis...
Hemerapolis is colossal and majestic, characteristics we can hardly achieve with "real" sets, which are too explicit and too tied to reality. Instead, digital sets will be used to create an alternate reality. The main focus of Hemerapolis is not Paris as it is today, as it was in the past nor as it could be in the future. Hemerapolis is about Paris as a universal and timeless city, which will be pictured in the movie as a location outside space, in a moment outside of time. 

What also makes this project this unique is the use of advanced visual effects and technologies- mainly the use of virtual sets in which the real actors will move and act their part. Those techniques are far from being simple technological gimmicks, they are the only way to give life to such a boundless city.
 
Some artworks :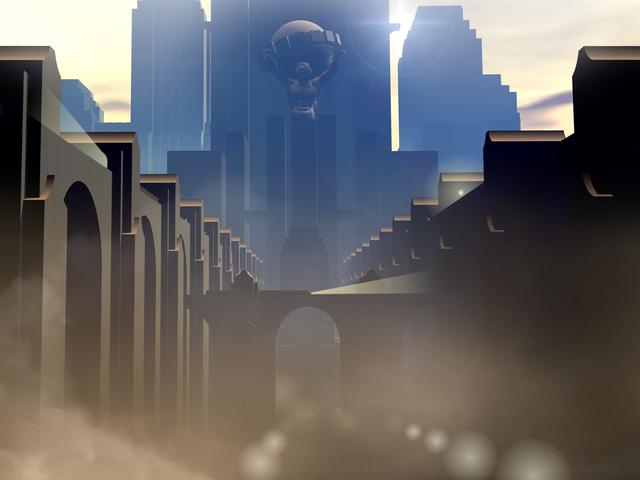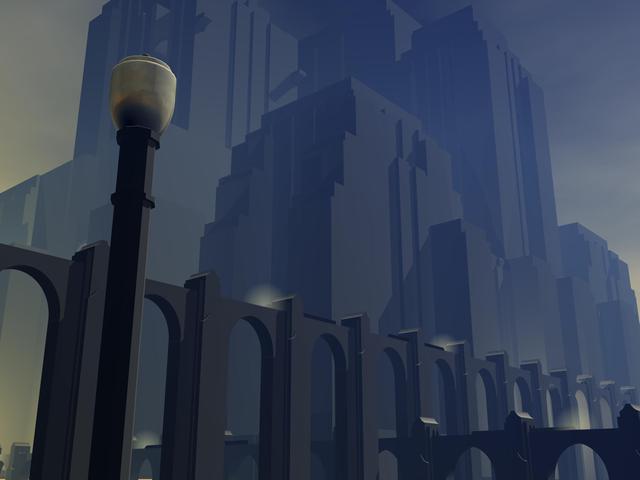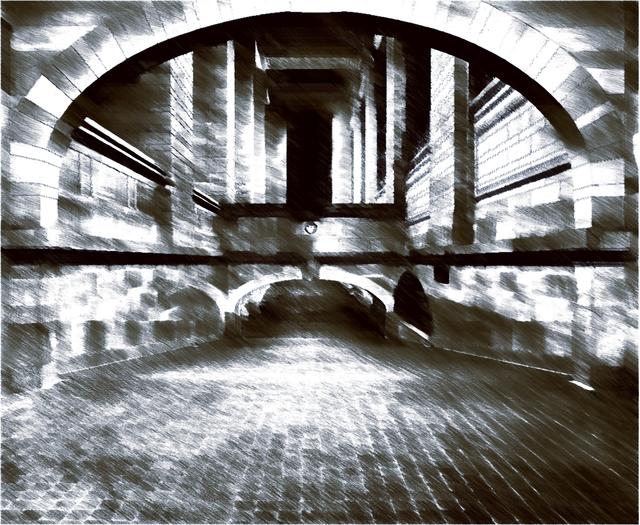 Some technical goodness:
For the technophiles among you, here are some details of the hardware we will use on set:
The camera: RED One-MX, with the latest Mysterium-X sensor. It can film in 4K, which is 4 times more pixels than the regular HD 1080p resolution, with a dynamic and a sensitivity few cameras can compete with.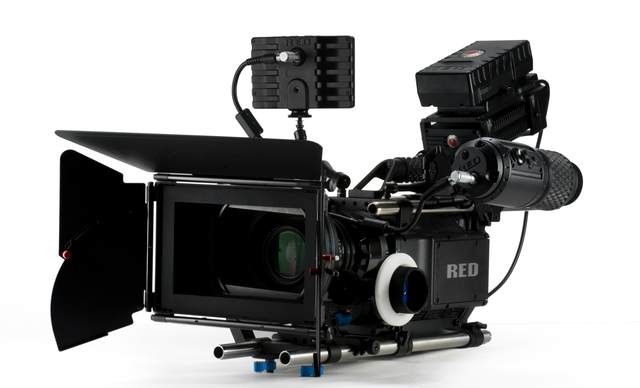 The movements: the camera will be mounted on a LOUMA crane, equipped with a 2D motorized head for stable, precise and complex movements.
The studio: this is not Hollywood but almost! We will be filming in a dedicated green-screen studio with a solid 3-panels setting.

What are the funds for?
The financing of the project is already secured at 70%, which covers the full cost of shooting. However, because of the complexity of the technics involved, the postproduction costs will be substantial. We still need to raise the remaining 30% of the budget - a minimum of €3,000 (approximately $4,000) but the more financing we can attain, the better the film will look and feel!

The main task of post-production is to blend and merge the live footage shot in the studio with the virtual sets, designed and rendered with computers. In order to do that, we have to focus on two very important elements:
The color grading of the movie which requires a professional grading console, the DaVinci Resolve.
The lighting and rendering of the virtual sets require a render farm (a huge array of servers that can compute a lot of information) which will be rented.
About the project owner
Director - Jean Dellac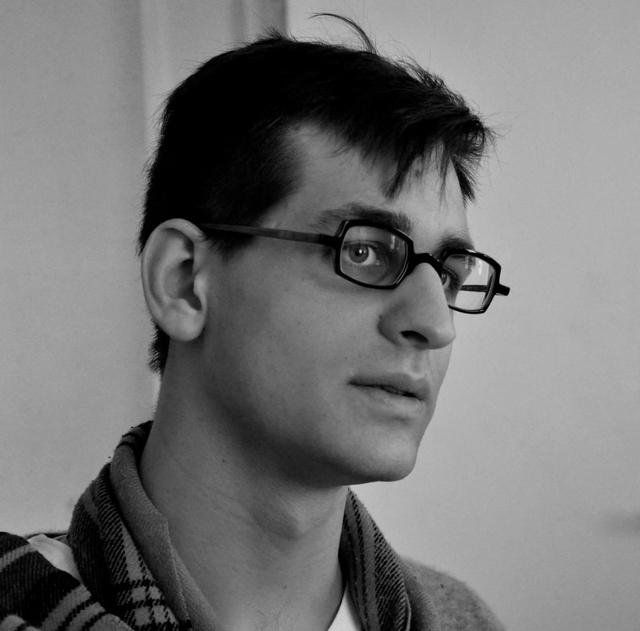 Young director and cinema student, Jean has experimented in numerous fields related to the digital image : photography, interactive installations, game design and of course cinema. He is always trying to discover new forms of storytelling and interaction, trying to reach a very broad audience through rich yet accessible works.
 You can see his past works on his website : http://www.jeandellac.com/
Artistic Director - Stefan Prohaczka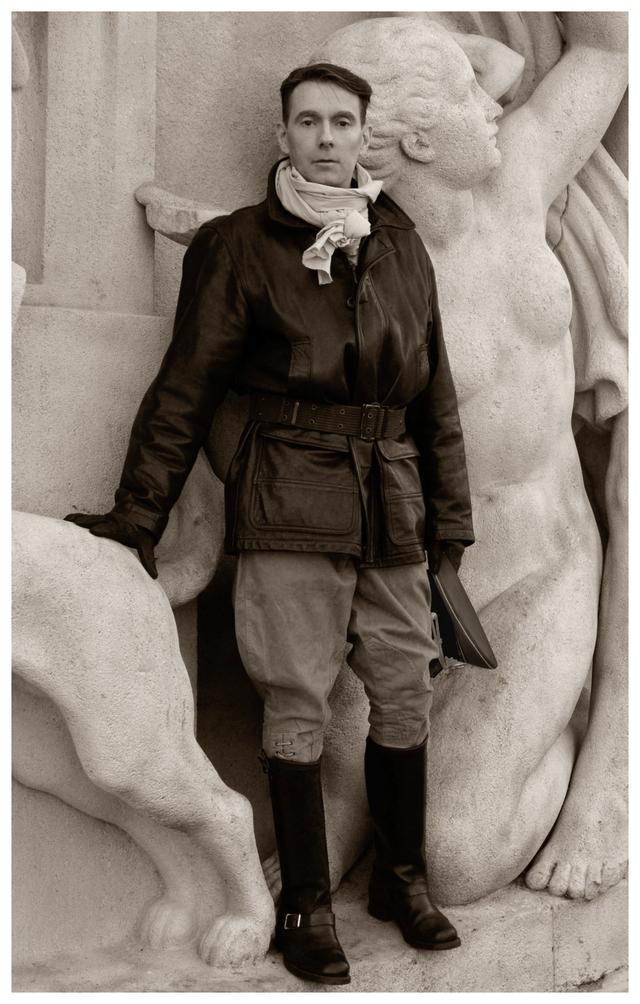 Stefan is an illustrator with a love of retro-futuristic settings, and in particular with Dieselpunk. He is responsible for creating the graphical and visual universe of Hemerapolis. He mostly works with digital tools, despite his classical art-education. His projects are strongly influenced by work from the 30s and 40s - a very distinctive look and style that you can explore in his portfolio: http://stefanparis.deviantart.com/
Main actor - Jérôme Charvet
His website: http://www.jeromecharvet.book.fr/
Compositor - Julien Solinas
Starting his musical education very young, Julien discovered Autechre, Board of Canada and Aphex Twin in his teens, discovering a new emotional potential in music. Since then, he has composed many hybrid forms of music. Determined, he pursues his studies in musicology in Paris, acquiring the tools necessary to fully understand musical composition, while also experimenting with digital music and abstract videos.

Sound Designer at Double Y and producer, he works with Pierre Ruiz in the band "Physicanners". Now with the Ditiq label, Julien seeks to develop his expertise with digital media and computer generated music.
His SoundCloud page: http://soundcloud.com/solinas
News
This fundraising is finished
For $14 or more
A private access to exclusive content
For $35 or more
The DVD of the movie in HD
+
All the rewards mentioned above
For $69 or more
The making-of and the original soundtrack
+
All the rewards mentioned above
For $137 or more
The book of the project
+
All the rewards mentioned above
For $343 or more
Two tickets to the first screening
+
All the rewards mentioned above
For $685 or more
You are associate co-producer
+
All the rewards mentioned above
For $1,370 or more
You are co-producer
+
All the rewards mentioned above
Early Birds