About
This documentary is focused on the freedom of speech in time of crisis , crisis that we are living right now with the ACTA project.
 We have decided to approach it through the eyes of a young disillusioned man.He tries to integrate Anonymous to fight against this new way to restrain liberty.
 "My only freedom is to dream so I dream of freedom"
Benoit Grangier

INTENT NOTE
 Since the January 26th 2012 , 22 states of the European Union signed the ACTA treaty, treaty made to unify the intellectual property right around the globe.
 The fact is that the opaque conditions in wich the treaty was created let us think to a attempt to control the Internet and so forth to restrain the freedom of speech.
That's the reason why our character, a freedom loving young man, decide to join Anonymous and to fight with his own skills against the ACTA project.
 Two century ago, French Revolution leaded to a huge change in our political system in France but also in Europe thanks to the Lumières.
 Where the French Revolution made spilled the blood of innocents people, the Revolution lead by Anonymous is peaceful, thanks to the use of the Internet to carry their ideas.
 We choose to treat that subject  because it's in the limelight of actuality and because it carries a change in the world which Anonymous would be the guardians.
It's a subject that concerns us all, because through the fight of Anonymous, it's our fundamental rights legacy of the Revolution that are defended.
 Internet allowed to bring together people and their ideas, this considerable human progress is now threatened by the ACTA project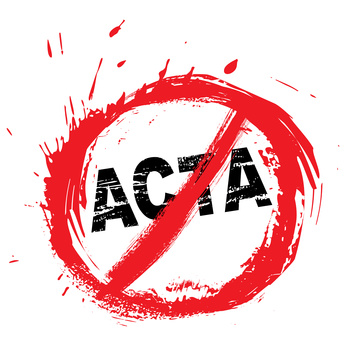 Our film will be like a personal quest for our character in his search of freedom from a system wich had made him lose his illusions about politics and society.
Our ambition is to give a humanist and enlightened look on the fight of Anonymous, whose ideas and actions had been too many times caricatued or reduced to their simplest form, the terrorist of the Internet. This movement is the only one to be peaceful. Their fight is an essential subject for years to come, it carries a lot of questions and changes.
The ehics of their methods and the effects will be questioned by our documentary. How each individual can contribute efficiently in the mass to this Revolution and what personal risk he takes in this fight? What impact can their fight really have on the political systems that run  our world?
 This is where we can make the link with the French Revolution and ask whether this will have the same consequences and lead to the same changes.
 The main difference with the French Revolution is that this fight is primarily on the Internet.
 Internet is new world, a world without borders, a neutral world where ideas can be freely exchanged between individuals physically separated by thousand kilometers.
 How to shoot a virtual word? This is where the Anonymous videos taken on the internet will serve as a link to our character in his quest. The universe that we will build in this movie will be like the world we live in, cold , dark, violent and rusty.
 The image associated with Anonymous will have dark light and warm colors to hightlight the hope they represent in their underground struggle.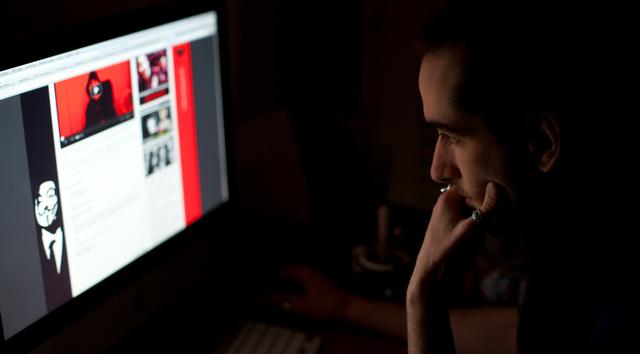 The image associated to the journalists will have cooler colors, to hightlight their passivity face to a project which threatens their work.
The musical universe will be cold and metallic, a universe close to the work made by Trent Raznor and Atticus Ross, composers of the David Fincher's film «The Girl With The Dragon Tattoo» in which Rooney Mara plays the role of a marginal hacker traumatized by the behavior of Men.
The film will be interspersed between the fictional aspect represented by the quest of our hero, seeking to join the movement and the interviews of the members and the interviews of the journalists about Anonymous and ACTA.
We also expect to have an interview with a historian allowing us to draw an analogy between the French Revolution and the fight of Anonymous.
Archival images on ACTA and on Anonymous will allow us to deepen our thinking about their struggle.
This subject is both complex and exciting, that's what we want to show in our film.
"We Are Anonymous.
We Are Legion. We do not forgive. We do not forget. Expect us"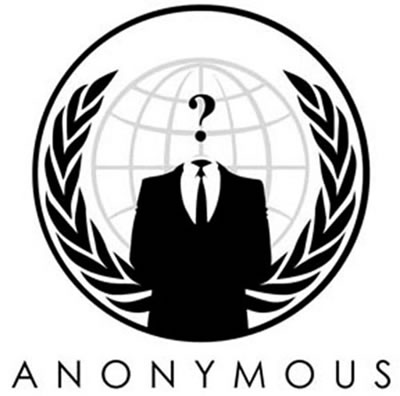 NOTES ON DIRECTING
 One of the particularity of our movie is that it is shoot during the crisis, it's a look at our contemporary, in the line of other directors like Michael Moore or Charles Ferguson.
 We will use the musical work of artists like Periphery ( Jetpacks Was Yes), Apoptygma Berzeck (morceau Kathys Song), Cracks ( Freestylers ft. Belie Humble) and Prodigy (Vodoo People)
 To shoot our character, we will use a shoulder camera to follow him and let the audience identify to him and to his quest.
 He will never have a mask even though he will join the movement, he will remain in the position of an observer and questioner
 We will follow him in places where he will meet the Anonymous, underground places to amplify the hidden and forbidden fight they are leading.
 The film begins with a shot of our character in the Sybille Temple in the Buttes-Chaumont.
He looks at the city and we hear him in voiceover make a statement on the current situation. He sees people walking on the Manin street.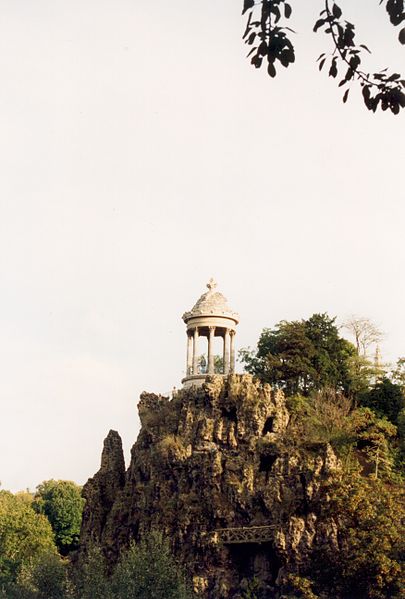 Gradually, people walking on the street  wear Guy Fawks masks and turn to the character. We then find ourselves in his room, where he is in front of his computer, trying to make contact with Anonymous. We will inspire ourselves by the work of Ren Klyce, the sound designer on the The Social Network, to have the most realistic approach concerning the sound effect for the computer. (Hard drives chirping, motors fanning, rapid-fire of keystrokes)
 Having succeeded in testablishing an appointment with Anonymous, he passes in front of his television screen where there's a broadcast on ACTA, wich will allow us to introduce interviews with journalists.
 We have managed to contact three journalists for now and we intend to find out more.
 Journalists will be shot in a modern building with large windows and white concrete, whith a white light, without being being blinding, shooting will take place during the day. We chose this type of decoration to be consistent with our time. We chose the Montparnasse Tower for that purpose. The Historian will be interviewed in his office in La Sorbonne.
 The movie ends with our hero finding himself again in the Sybille Temple, looking at Paris and understanding that he can help their fight with his own skills of filmmaker.
ANNEX
First tests of shot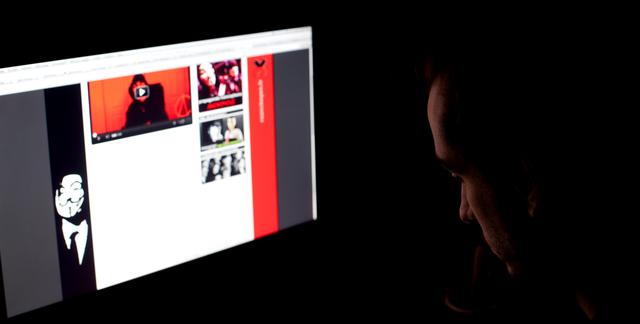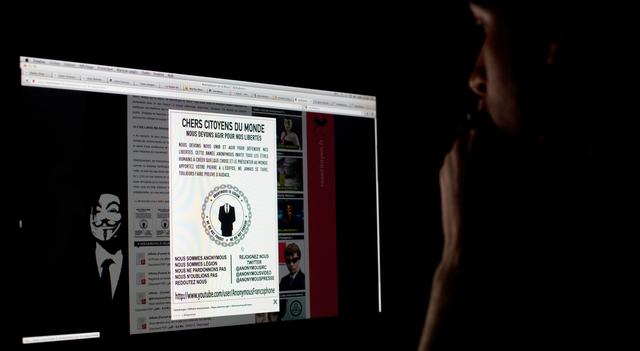 What are the funds for?
Some material is already available to us, like the Canon EOS 5D Mark II, funding will be use to rent the rest of the video equipment, audio equipment and the accessories we need.
Video
- Canon EOS 5D Mark II ( already in possesion)
- Canon lenses 24 mm and 50 mm
- Shoulder set
- 2 Cards SanDisk 64 Go
 Sound
- Nagra ARES
- Audio LTD DX2020, miniTX multifréquency diversity, cavalier mic Senheiser MKE 40
- Senheiser MKH 20 (already in possesion).
- Senheiser MKH 40 (already in possesion).
The filming will last five days, from April 23 to 27, 2012 in Paris.
At the post-production, the necessary equipment is also available to us for free.
About the project owner
Jean Choupay and Jalil Damdami are two young directors who have met during their filmmaking studies in the Conservatoire Libre du Cinema Français.That's when they had the idea to make that documentary.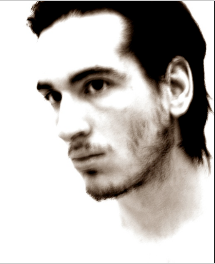 Jean Choupay is born on September 14, 1992 at Reims
 He has a Bachelor General economic and social, with specialty mathematics, modern languages , Russian and Chinese.
 It's in high school he directed his first short film with the help of a friend. A Turkishstudent who came to study in France.
 Besides that, he attended three years of following an internship in a nearby city:Cavaillon.
Course of study film in which he studied for a week the film language, and then made  a short film in connection with the festival theme of this city. It is through this that he met Claude Chabrol, Jacques Perrin, Claudia Cardinal, and others.
 By this stage he also met a friend with whom he made several short films later before joining the Conservatory.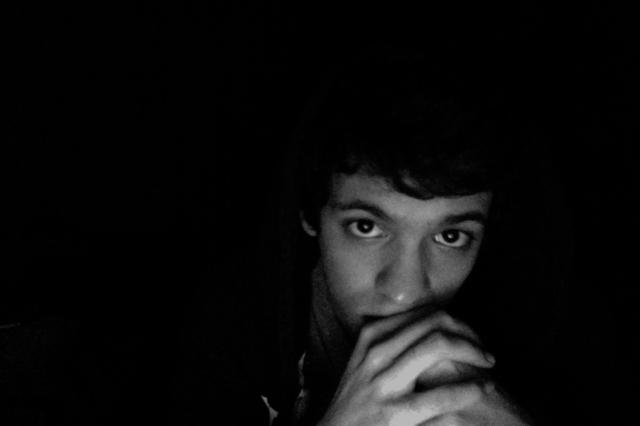 Jalil Damdami is born on June 23, 1990 at Boulogne-Billancourt.
 He became interested in cinema in an early age and directed short films with his familly when he was seven.
 Growing up, he turned to photography, walking on the streets of Paris, looking for what Henri Cartier-Bresson called the «decisive moment». This experience develop in him his sens of frame.
 He came back in cinema as a director of photography and editor on friend's short films. 
With another student of the Conservatory, he co-directs, shots and edits a short film about a young man who learns he became  H.I.V positive. This short film is still under submissions to the selection of several festivals.
 Images from his previous short film that he co-directed, shot and edited :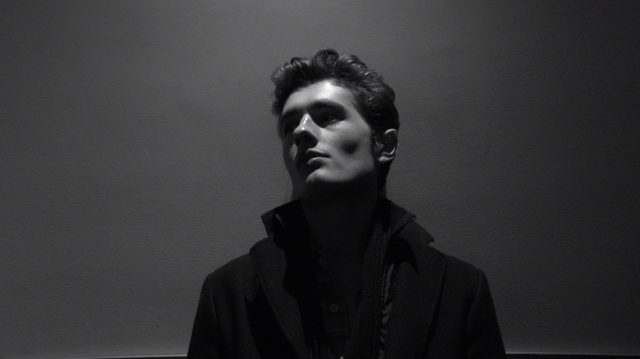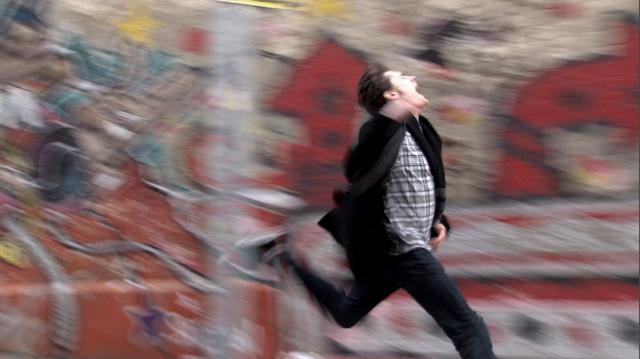 News
This fundraising is finished
Early Birds

Official Users ♥ it !