About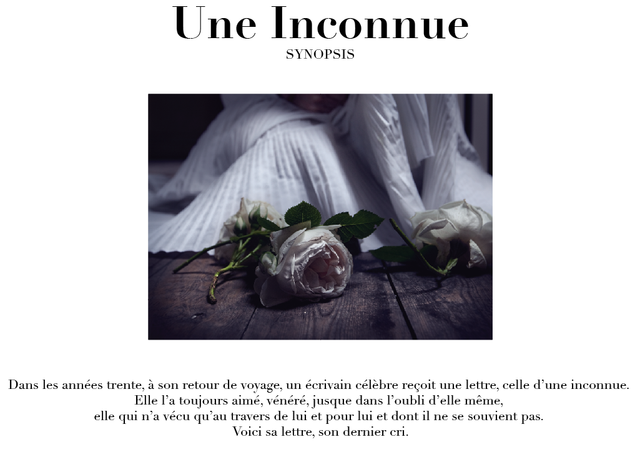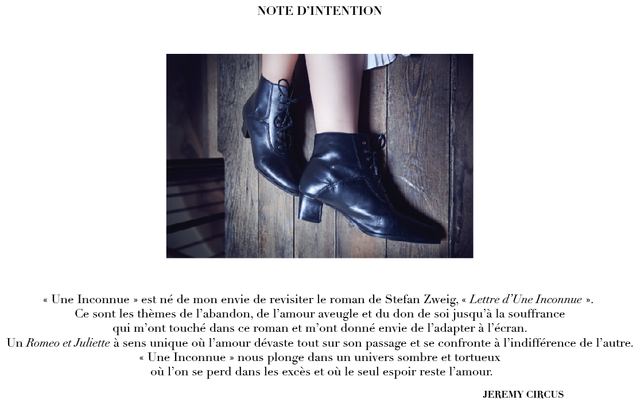 Hello les Ululers,
 "Une Inconnue",est une adaptation d'un roman de Stefan Zweig.
Nous avons constitué une équipe pour réaliser ce court métrage et nous nous adressons aujourd'hui à vous pour finaliser ce projet sur lequel nous travaillons déjà depuis plusieurs mois et dans lequel nous plaçons beaucoup d'espoir.
En effet, c'est un projet ambitieux qui à deja nécessité beaucoup de recherches (l'histoire se déroulant dans les années trente). Nous avons déjà des moyens techniques assez importants à notre disposition mais votre aide nous permettrait d'augmenter considérablement la qualité de notre film. Nous avons aussi contacté des compositeurs pour réaliser une musique originale et également recréer des décors d'époque. 
Nous espérons que vous suivrez avec intérêt la production de notre film.
Notre but est également de le présenter en festival et en avant première sur Paris afin d'inviter toutes les personnes qui nous auront soutenu sur Ulule. 
What are the funds for?
Une Inconnue BUDGET 
- Location du matériel pour le tournage: 950 euros
          (Moniteur / Loupe, Travelling, Stabilisateur, Audio)
- Réalisation des Affiches, Flyers, DVDs: 200 euros
- Costumes: 300 euros
- Salle Cinéma: 450 euros
About the project owner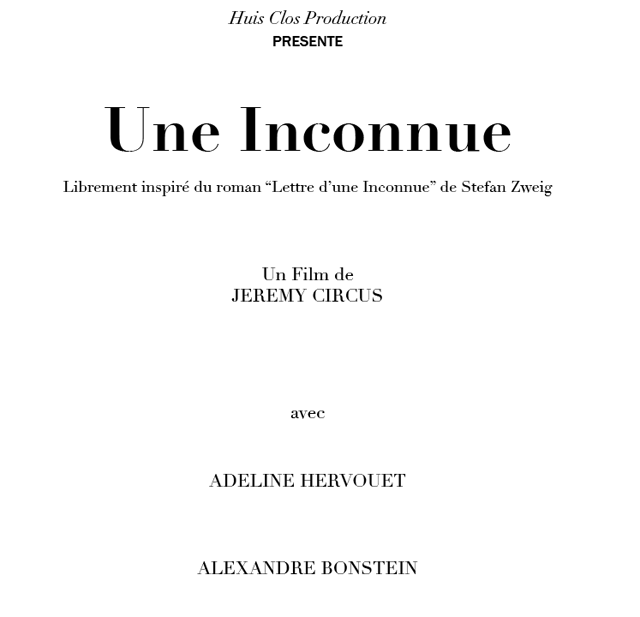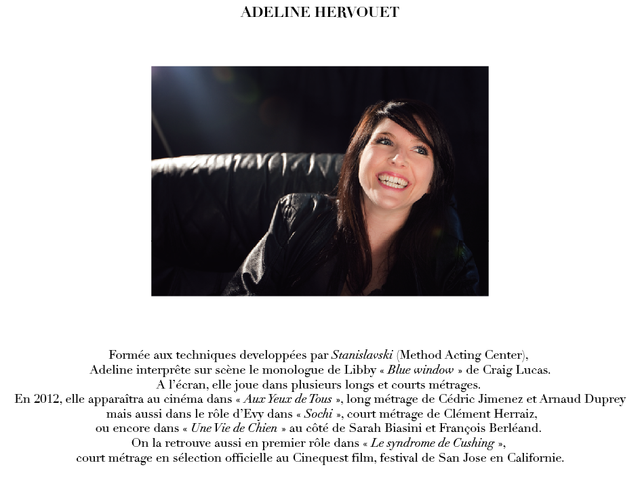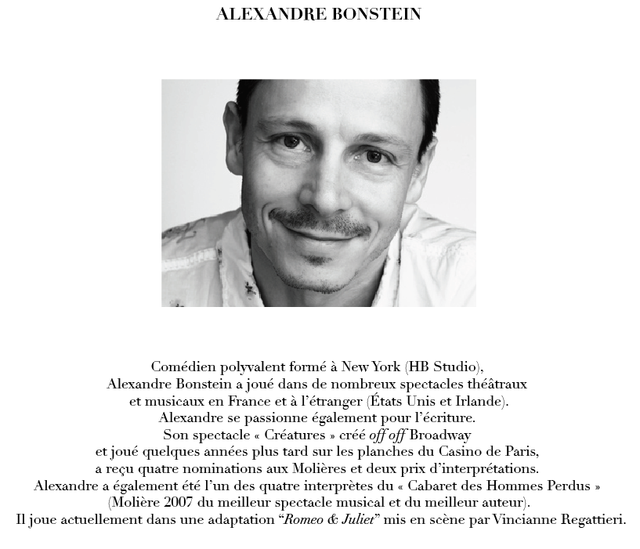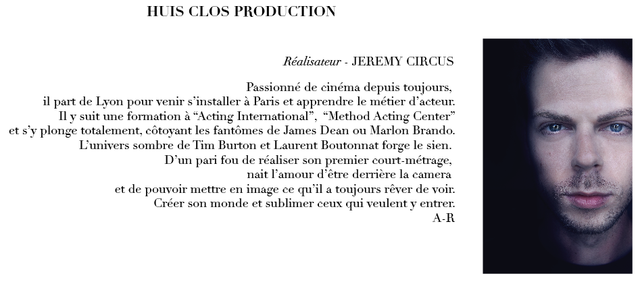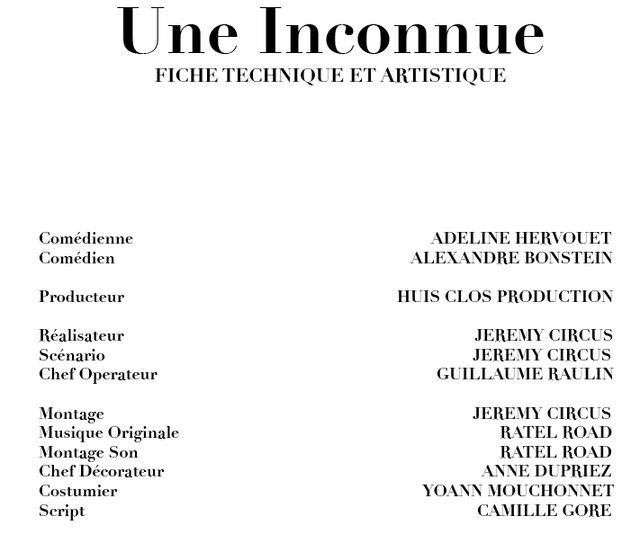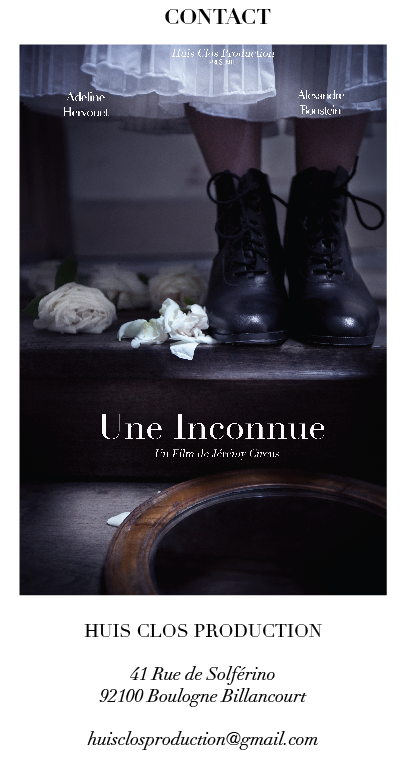 This fundraising is finished
For $14 or more
Une place pour l'Avant-Première.
For $42 or more
Une place pour l'Avant-Première
+
Le DVD du film.
For $83 or more
L'affiche du film
+
Contreparties précédentes.
For $124 or more
Dossier de Presse relié et signé par l'équipe du film +
Contreparties précédentes.
For $206 or more
Votre NOM au Générique
+
Contreparties précédentes.
Early Birds