About
After five years of searching and roving, The Crow & The Deadly Nightshade is ready to cast in vinyle the stones gathered along the road.
The recording of the first, double LP, will start in july, 10th. A return trip from Asgard to Ninive, passing by Avery Creek.

It'll be recorded and mixed by the band, in the studio they built, driven by the love of sound and independance.
What are the funds for?
Though we wish this album to be freely downloadable, we also want to press it. Because we want everyone to be able to truly own what we hope to bring them.
That's why we call on your good will. By pre-buying this album, you make it exist. The whole fund will be used in designing and pressing.
About the project owner
The Crow & The Deadly Nightshade is a must know rock band from the parisian indie scene. When Psychedelic Rock and Bayou Blues meet an Appalachian Dance, they join in harmony and attempt to grasp all the power and the beautiful delicacy of archaic melodies.
Gigs
Le Bus Palladium, La Flêche d'Or, L'International, La Java, La Mécanique Ondulatoire, Le Gibus, l'OPA, Le Cluny (Newcastle-upon-Tyne)...
Recordings
Their first EP went out in 2008, their first single was promoted by Les Boutiques Sonores in 2009 and another one by the USA based Devil's Ruin Records.
Press
"After unleashing The Power of Sixteen Horses with travelling banjo plucks, The Landing Party arrived creepily on time, immersed in the sounds of '70s psychos, The Cramps. The Deadly Nightshade just have that ability to drift in and out of genres, pillaging the riffs and concepts that define them and then mash them together with their own trademark bluesy undertones to create something completely unique." Mojo Magazine
Liens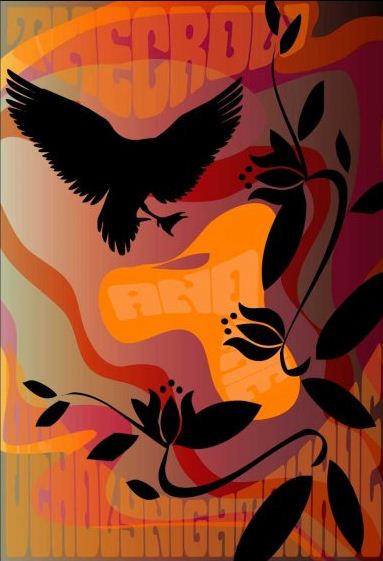 This fundraising is finished
For $21 or more
A copy of the vinyl.
For $42 or more
Previous reward +
An invitation to the lauching party of the album, in Paris next fall.
For $69 or more
Previous rewards +
Your name in the "Thanks" of the album cover
For $103 or more
Previous rewards +
We will record an exclusive song for you, downloadable online.
Creator
tcatdn
The Crow & The Deadly Nightshade
Early Birds
Someone from

ISSY-Les-Moulineaux, FR

Someone from

Bagnolet, FR
Someone from

Francheleins, FR

Someone from

Thorée les pins, FR
Official Users ♥ it !