About
Hi everyone ! We are a Pop/Folk indy group, made up of Anne-Sophie on the violin /singer, William on the electric guitar/singer, Dan on the drum kit, Martin on the bass and myself (Jeremy) on the guitar and also singing.
After having scoured all the available Parisian bars (L'international, Le Point Ephémère, Le Baron, etc…),we now wish to record our first EP !
Since the creation of the group in 2012, we have written extensively, in order to pass on our history and what we experienced while travelling. It is now time to write the next part of our adventure, and for that we need you.
Our project is to record our first EP in professional conditions in a studio well recognised by the music crowd. This EP will be available in December in digital format, and even before then for those who receive it as an exclusive, thanks to their donation.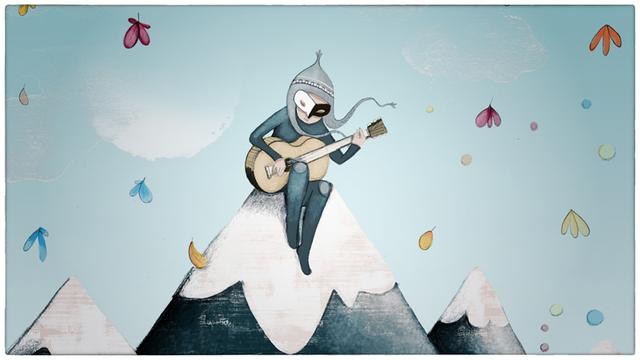 What are the funds for?
The financial backing will serve to record and mix our first EP.
Recording will take place in November at Black Box studio (yes, almost like the name of our group ;-)).
This particular studio has seen the likes of The Last Shadow Puppets, The Kills, Arthur H and many others….It's vintage recording equipment, such as the Flickinger mixing table from 1969 and his vintage amps will allow us to have the sound that we've dreamed of for a long time !
In order to finance the disc, we also offer illustrated badges bearing the art work of Mayana  Itoïz  for the Black Box Mountain. These badges are available in our rewards!

About the project owner
Travelling has been the natural progression in order to put our ideas on paper and then into song.
The coming together of all members of the group has subsequently been hugely enriching in our project, as each member as brought their own sensibility, their own experiences...the jazz, the pop or even classical music plays a part in our different journeys, and these differences have allowed us to create The Black Box Mountain and to give it a particularly unique aspect.
The story of The Black Box Mountain has been put into images by Mayana Itoïz, thanks to whom we are able to show you our world.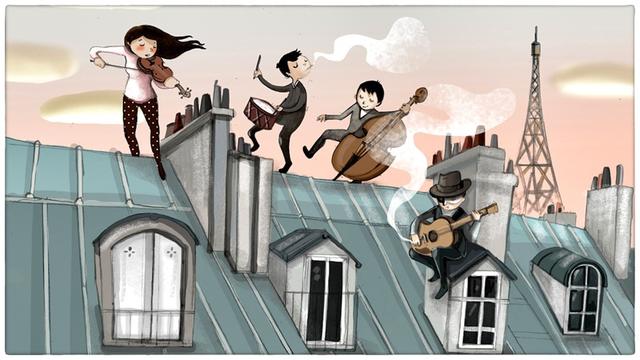 The project is supported by the Paris City Hall.
For more information, join us on Facebook, you can also discover our world and listen to different tracks on our Noomiz player!
Contact : theblackboxmountain@gmail.com
This fundraising is finished
For $7 or more
A big thank you and your name cited on our Facebook page
+
An invitation to a small party reserved exclusively for our supporters on Ulule!
For $14 or more
An exclusive copy of the EP (before it is released) in MP3 format.
+
Acknowledgements on Facebook
+
An invitation to a small party reserved exclusively for our supporters on Ulule
For $28 or more
A physical copy of the EP
+
Invitation to the launch party of the EP
+
The previous rewards
For $42 or more
Two badges with original designs by Mayana Itoïz for The Black Box Mountain (photo)
+
The previous rewards
For $83 or more
An hours lesson in guitar or violin (in Paris)
+
The previous rewards
For $110 or more
Invitation to a band rehearsal (in Paris)
+
The previous rewards
For $206 or more
An acoustic gig(guitar/violin) for an hour at yours! (in the Paris area)
+
The previous rewards
For $411 or more
A full band gig (guitar/violin/drum-kit/bass) for an hour at your place! (Paris area)
+
Previous rewards
Early Birds
Official Users ♥ it !